ManageEngine to Host its 11th Middle East User Conference in Dubai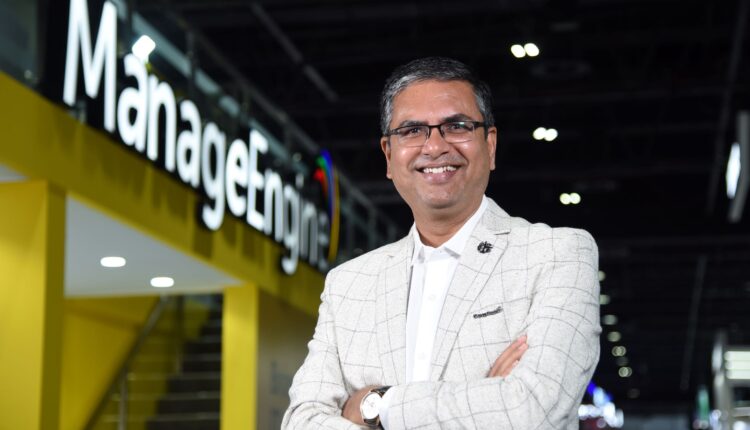 ManageEngine announced that it will be hosting its 11th Middle East user conference on March 1-2, 2023, at The Ritz Carlton, Dubai International Financial Centre. The two-day conference is one of the largest annual events worldwide for the company, which just celebrated its 20 years anniversary, bringing together customers and partners.
ManageEngine president Rajesh Ganesan will open the user conference with a keynote speech on the future of work in digital enterprises. Chad Routh, a principal analyst at Forrester with over two decades of experience in technology and management, will then address the gathering. On the second day of the event, Ramprakash Ramamoorthy, Director of AI Research at ManageEngine, will provide the actionable next steps for CIOs and IT professionals on deploying AI for contextual intelligence across their IT stack.
"Businesses today are digitally driven. Ensuring a better experience is as crucial as managing the IT itself. It is our aim to provide a unified, end-to-end operations management platform for the modern-day enterprises. The upcoming user conference in Dubai will not only help us to convey our vision to the customers, but hear and guide them through the challenges," said Ganesan.
New security feature to be launched
The company will be launching the security and risk posture management dashboard in Log360, its unified SIEM solution with CASB and DLP capabilities, at the event. Enterprises can leverage this new feature to harden the security of their active directory (AD), which is often the primary target for adversaries. Offering granular visibility into the security and risk posture of critical network assets and users, the dashboard will be vital for enterprises to implement proactive security strategies and prevent cyberattacks before they occur.
Technical workshops and certification part of event agenda
With a proven track record in the industry, ManageEngine has over 60 products for enterprises to handle their entire IT management needs. There will be dedicated solutions stands at the user conference, where participants can get their product-related queries resolved.
Participants will also be able to attend technical workshops, where they can get information on recently added features and advancements in the products. There will be separate sessions focusing on IT security, identity and access management, IT service management, IT operations management and unified endpoint management. The user conference will also provide participants a platform to show their expertise of ManageEngine solutions and get certified.