Mindware Signed as a VAD for the Secure Power Division of Schneider Electric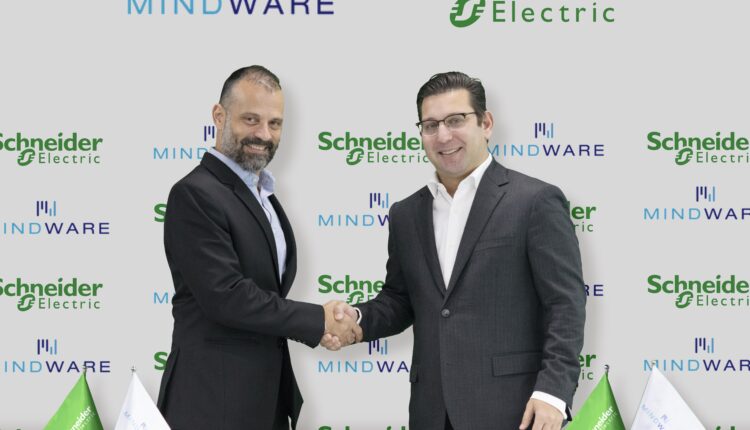 Mindware announced its partnership with Schneider Electric. Mindware will market and distribute the vendor's Secure Power solutions via its expansive channel ecosystem of resellers and system integrators across the UAE, Oman, Bahrain, Kuwait, and Qatar. This strategic partnership aims to expand Schneider Electric's portfolio and strengthen the company's presence in the residential, commercial, and industrial sectors.
Schneider Electric holds the top position in Transactional & Edge offerings, boasting a wide range of applications and an end-to-end portfolio. The company's Secure Power division provides data centre physical infrastructure solutions for customers using data centres, server rooms, and edge computing solutions.
Speaking about the partnership, Nicholas Argyrides, General Manager, Gulf at Mindware commented: "Schneider Electric's comprehensive solutions in power effectively tackle the complexities surrounding data centre sustainability, efficiency, energy security, and resilience. This new partnership adds significant value to our offerings. Together with our channel partners, we are excited at the prospect of bringing the vendor's solutions to the market and are confident of driving aggressive growth, this year and beyond."
Commenting on the partnership, Manuel Rodrigues, Vice President for Secure Power in the Gulf region at Schneider Electric, said, "We are excited to have onboarded Mindware as a leading value-added distributor and service provider in the region. Partnering with them allows us to expand our portfolio and solutions, enabling closer engagement with solution providers in the UAE and Gulf region."
He continued: "We eagerly anticipate working closely with Mindware to bring our products and solutions closer to end users, while continuing to provide cutting-edge and sustainable solutions to our current and new customers. With this partnership, Schneider Electric remains committed to delivering educational seminars and partner enablement programmes to promote our cutting-edge value proposition, while prioritising sustainable business practices."