Motorola Solutions Presents Integrated AI-Powered Video Security Solutions at Intersec 2023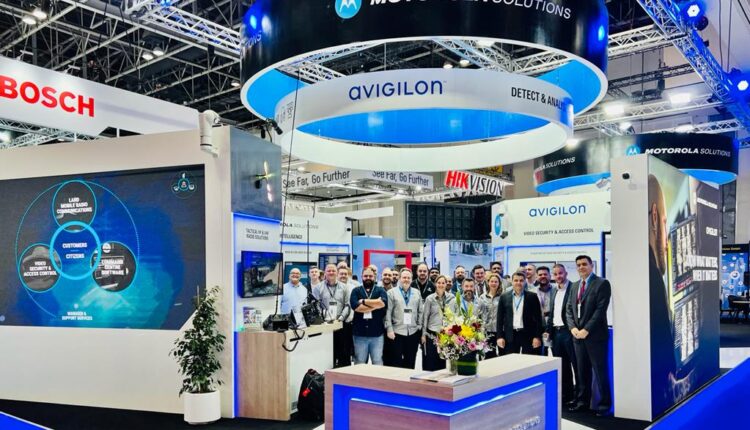 Motorola Solutions is showcasing at Intersec 2023 (January 17-19, Dubai) new video and software solutions that enable security operations to detect and analyse incidents in real-time for improved efficiency and safety. The latest innovations are part of the company's integrated video security and access control portfolio.
"Our AI-powered solutions help security professionals focus their attention on what is important to enable more efficient and accurate decision making," said Pedro Simoes, corporate vice president, Video Security & Access Control at Motorola Solutions."We're committed to continued investment and innovation in this space, supporting organisations with unparalleled video security and access control solutions that help make their businesses safer and more secure."
Motorola Solutions showcases at Intersec:
Ava Security cloud-based cameras and Openpath cloud-based access control solutions, highlighting the power of integrating video security and access control to provide unprecedented situational awareness, where every physical entry and exit is authenticated and recorded.
The cloud-native Al-powered video management system, Ava Aware from Ava Security, is equipped with integrated machine learning capabilities. It alerts users immediately to unusual objects and events as they are happening.
Openpath's mobile access control solutions deliver remote management capabilities with cloud-based software on an open ecosystem, providing smart touchless security at every door.
The latest Avigilon offerings, including a preview of two new leading-edge technologies:
The H5A multisensor camera incorporates AI-powered analytics with adjustable sensors to cover a site from all angles, with one camera.
The H6SL camera line is equipped with AI-powered analytics and high-resolution for image clarity in challenging lighting conditions.
New cameras and analytics solutions from Pelco and Pelco Calipsa, including:
The Pelco Sarix Thermal Enhanced 4 series incorporates heat-sensing technology to identify threats beyond what is visible to the human eye with radiometric thermal imagery to measure temperature fluctuations.
The Pelco Sarix Multi Enhanced camera provides multi-directional coverage from one vantage point and includes analytics, low-light performance, a high-frame rate and varifocal lenses for optimal site coverage.
The new Pelco Calipsa is a cloud-based, AI-powered analytics engine that offers object detection, scene change and camera masking to optimise video security with real-time person and vehicle detection.
The solutions from Motorola Solutions are exhibited at booth SA-A11 and S1-J19, Dubai World Trade Centre.