Moxa Unveils Next-generation Industrial Networking Solutions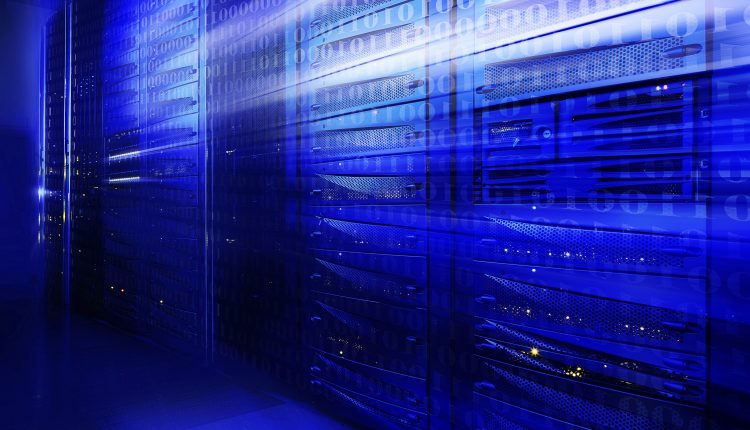 Moxa, an industrial communications and networking company, has announced the launch of its next-generation industrial Ethernet switches, the EDS-4000/G4000 Series. The EDS-4000/G4000 Series includes 68 models that will help its customers build futureproof industrial networks to strengthen operational resilience in industrial spaces such as power, transportation, maritime, and factory automation.
D-Link Middle East FZCO is a long time Alliance Distributor Partner for MOXA and together both firm are now introducing the new series of products.
According to IDC's Worldwide IT/OT Convergence 2022 Predictions, by 2024, 75% of new operational applications deployed at the edge will leverage containerization to enable a more open and composable architecture that is necessary for resilient operations. As industrial automation applications continue to evolve, OT architectures require enhanced networking capabilities and network security.
"Recently, we have observed that our customers find it more challenging to connect their devices while fulfilling a variety of requirements for critical infrastructure," said Gary Chang, Product Manager at Moxa Networking. "Critical infrastructure requires advanced networking solutions that strengthen operational resilience and futureproof networks. Our EDS-4000/G4000 Series portfolio of switches transforms the networking-evolved concept into tangible networking capabilities in order to empower our customers to build secure, reliable, and high-bandwidth industrial networks with ease."
Evolved Networking Solutions that Strengthen Operational Resilience
While OT/IT convergence is accelerating, enhanced network security, high performance, strong reliability, and advanced usability become paramount to building next-generation industrial networks that strengthen operational resilience.
Industry-leading Network Security: The EDS-4000/G4000 Series was the world's first IEC 62443-4-2 certified Ethernet switches to be certified by IECEE due to the built-in hardened security that was developed by following the stringent software development lifecycle described in the standard. Along with Moxa's extensive network security portfolio, Moxa helps create a secure network foundation to safeguard and futureproof industrial operations.
Unprecedented Performance for Mass Deployments: As the number of connected devices in industrial operations grows exponentially, the EDS-4000/G4000 Series provides multiple interface combinations with up to 14 ports and a range of options including fast Ethernet, Gigabit, 2.5GbE uplinks, SFP, and IEEE 802.3bt PoE connectivity. This enables customers to connect more devices especially in applications such as intelligent transportation systems that require high-power and high-bandwidth networking.
Multiple Industrial Certifications: The EDS-4000/G4000 Series is certified for NEMA TS2, EN 50121-4, IEC 61850-3/IEEE 16132, DNV2, ATEX Zone 23, Class I Division 23, to fulfill the needs of a wide variety of industrial applications. The EDS-4000/G4000 Series also features Turbo Ring and Turbo Chain fast network recovery to ensure smooth operations.
Advanced Usability: The improved web GUI provides a more intuitive way for users to perform configurations and network management. The rotatable power module offers flexibility to field engineers when they are installing devices and maintaining the network. In addition, the LED indicators on two sides of the device help engineers easily identify the status of networking devices, making their job easier.

"We particularly appreciated the intuitive user interface, the innovative mechanical design with the rotatable power supply module, and the robust DIN-rail mounting kit. The EDS-4000/G4000 Series gives us more confidence to provide futureproof, robust, and secure industrial automation and navigation solutions to our customers on their digital transformation journeys," said Christian M. Skytte, Head of Product Management, Automation, at Wärtsilä Lyngsø Marine A/S.
EDS-4000/G4000 Series Industrial Ethernet Switch Highlights
Comprehensive portfolio with 68 models, ranging from 8 ports to 14 ports
Multiple interface combinations including fast Ethernet, Gigabit, 2.5GbE, SFP, and IEEE 802.3bt PoE
Developed according to the IEC 62443-4-1 and compliant with the IEC 62443-4-2 industrial cybersecurity standards
Turbo Ring and Turbo Chain (recovery time < 20 ms @ 250 switches4), and RSTP/STP for network redundancy
Rotatable power module to simplify installation and maintenance
Wide range of power input options for flexible deployment
Compact and flexible housing that fits into confined spaces
Supports MXstudio for easy installation, operation, maintenance, and diagnostics