New TP-Link Omada SDN Controller Software Update Now Available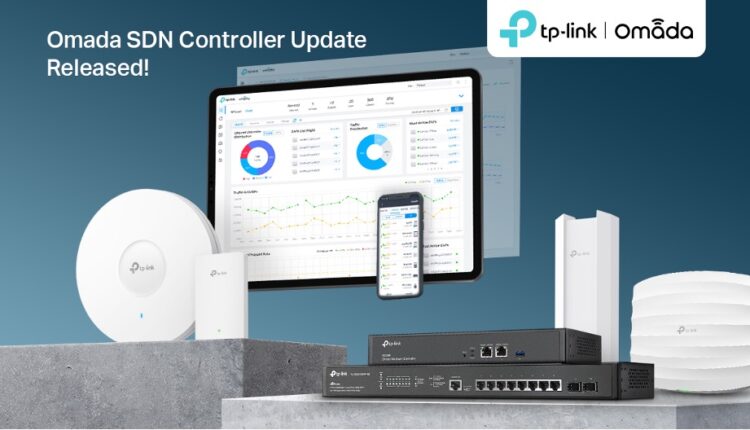 TP-Link has released the new version of Omada SDN (Software-Defined Networking) Controller software (V5.1).
The new version adds vital features for  business needs, including a Wi-Fi heatmap simulator, a visualisable network report, and Facebook Wi-Fi, which allows people to sign into a business' Wi-Fi using their Facebook or Instagram logins.
The significant changes brought by this new version are listed below.
Customised Wi-Fi solutions can be generated easily based on the heatmap. It simulates the wireless coverage effect of APs on site and assists in determining the appropriate deployment of APs to fit the coverage requirements.
Visualizable Network Report
The new Report section generates customised reports of network status. Service providers and administrators can easily report the network quality with visual design.
This version incorporates Instagram, in addition to Facebook, as a new authentication portal method for network access and effective Wi-Fi marketing.
Omada SDN Controller can centrally manage the Omada network, including Omada access points (APs), Jetstream switches, and Omada routers. The controller has three forms—Omada Software Controller, Omada Hardware Controller, and Omada Cloud-Based Controller.
Omada Software Controller is software installed in a PC/Server to manage the whole network.
Omada Hardware Controller is a device inserted with Omada Software Controller without running on a PC or Server.
Omada Cloud-Based Controller is a controller software running entirely in the cloud without any on-premise installation.
Omada SDN Controller (V4.1.5) was first released in July 2020. Over the last year, it has been optimised to provide an improved user experience. The new UI and style offer improved efficiency, comprehensive network settings, and rapid maintenance.
Omada SDN Controller supports more models following the recent upgrade. After being upgraded to V5.1, it supports the centralised management of up to 22 different AP models, 18 switch models, and two router models. The latest devices are listed on Omada SDN Compatibility List.
Omada SDN Controller can configure and manage the devices with the supported firmware.