Onapsis signs value-added distribution agreement with SPECTRAMI
The priority for Onapsis will be to establish and build the partnership and roll into the target countries together with SPECTRAMI.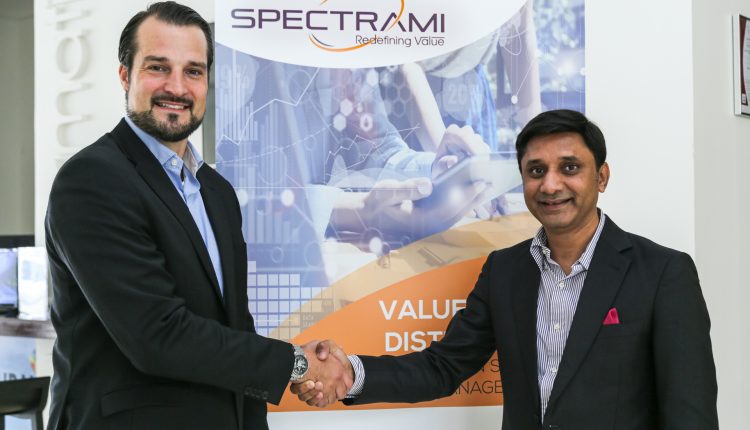 During the 39th edition of GITEX Technology Week, cybersecurity and compliance solutions provider Onapsis has announced a strategic partnership with regional value-added distributor SPECTRAMI for the Middle East region.
Onapsis is a pioneer in cybersecurity and compliance solutions for cloud and on-premise business-critical applications, including SAP and Oracle. It offers governance and monitoring capabilities to help customers stay secure and compliant. Headquartered in Boston, USA, the company boasts regional offices in Heidelberg, Germany and Buenos Aires, Argentina. Onapsis serves over 300 of the world's leading brands and organisations.
Commenting on the partnership, Constantin Hocke, Sales Director MENA for Onapsis said, "SPECTRAMI is a renowned partner in the region. They boast an extensive partner network and are highly proficient in the innovative technologies that they offer. They also have a wide geographical reach and are covering our target markets such as Saudi Arabia, Qatar, Oman, UAE, and Jordan. We are looking forward to closely work with them to develop our market reach and become the number one vendor when it comes to SAP security in the region."
According to Hocke, the priority for the company will be to establish and build the partnership and roll into the target countries together with SPECTRAMI.
"We want to educate regional customers on the strengths of our brand and become their partner of choice when it comes to cybersecurity and compliance solutions."
Anand Choudha, CEO, SPECTRAMI, said, "Onapsis has been a strong player in ensuring that ERP applications get stabilised and are working in a secure environment. Opting to follow a two-tier channel model in the region, they have chosen us and we are working with them to create robust partner programmes across the region."
He added that the business objectives of both companies were in perfect synergy as Onapsis aimed to grow its market share in key countries in the Middle East where SPECTRAMI already had a robust presence and reach.
"We have kicked off our partnership with the partner programme that we have helped them to customise as per local market conditions. We are excited to work with them and they are bullish about us. We have been able to open up many opportunities for them with the initial introduction to the ecosystem of customers and partners that we have."
Over the years, SPECTRAMI has built a strong portfolio of solutions in niche and specialised technologies. Today along with cybersecurity, the distributor also offers big data and other applications and technologies.
"This is where Onapsis complements our portfolio perfectly. It will help us to cross and upsell to our existing database of customers and also offer genuine value-add to our network of channel partners. We're putting in more and more blocks that can help partners differentiate in front of their customers," said Choudha.