Oracle eyes top slot in cloud market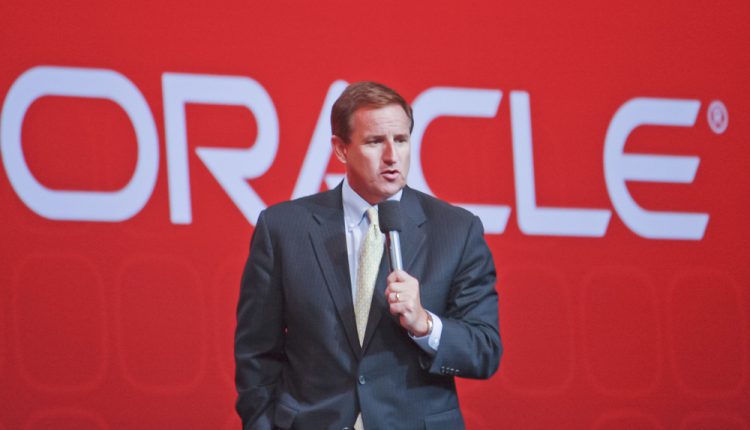 At the recently held Media Days event, Oracle has laid out its strategy to dominate the cloud apps market riding on increased R&D and holistic product suites.
Speaking to global media members gathered at its HQ in Redwood City over a conference call, Oracle's CEO Mark Hurd said: "Our net-new business is growing, and in the course of a year we have increased NetSuite customers by tenfold in the SMB space. Over the last three years, we have gained more market share than anyone else in the enterprise SaaS market."
The enterprise applications market is estimated to be worth around 125 billion with back office accounting for 70 percent and 30 percent front office. "Both are relatively fragmented and mostly on-premise, and these markets are now moving to SaaS, absorbing database, hardware, and middleware. We are seeing an incredible level of interest among our customers to get out of legacy systems because they can save 30 percent in costs by moving to the cloud, and we are uniquely positioned to grab the lion's share of the market," said Hurd.
Oracle CEO also predicted the enterprise SaaS market would consolidate shortly around big suite providers. "We have got a long list of underfunded competitors, who don't have the investments to move to modern capabilities of a true cloud. Our competitors are asking their customers to move their existing applications from one data centre to another. In the end, you still have the same workflow. And whatever changes or customisations you have done, you would need to redo that all over again and pay for it. Customers on some of these platforms could face bills of tens or hundreds of millions of dollars."
According to Hurd, by the start of the next decade, 40 percent of enterprise workloads will move to the cloud, and 16-17 percent of data centres in the US have already closed as a result of this paradigm shift.
As part of its growth strategy, the tech giant is planning to embed emerging technologies such as AI and ML into core applications. "I do think a lot of these new technologies are evolving into features and are getting embedded into core apps. AI tools will be brought to the data, and it will show up in supply chain, finance, and HR applications. AI will be invisible," said Hurd.