Raqmiyat partners with Jedox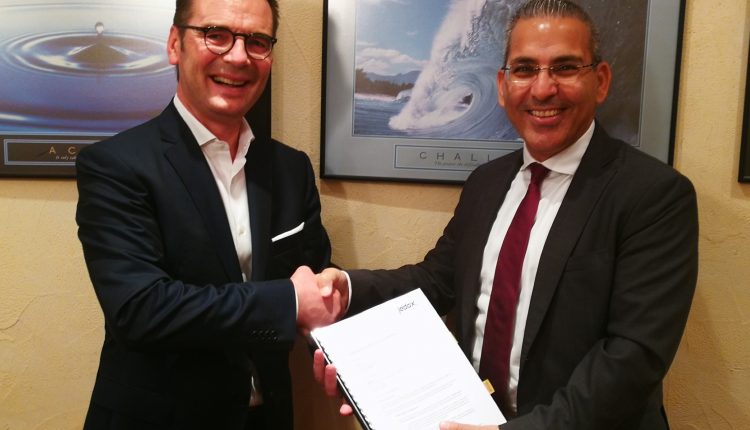 Raqmiyat has announced a partnership with Jedox, which provides enterprise planning and business intelligence software. The Raqmiyat and Jedox strategic alliance will initially focus on UAE as well as mutual enterprise customers in Saudi Arabia and other GCC countries, in the key verticals of banking and financial services, telecom, government, and as well as small and medium-sized business.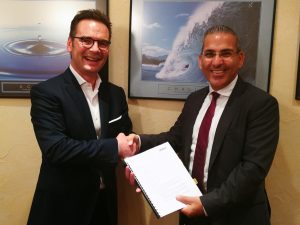 Raqmiyat has been providing end-to-end, IT solutions to its customers across the UAE, KSA and other Gulf regions for over 30 years. The company's vision is to enable business excellence for its valued customers by offering them the most robust, smart and economical IT solutions.
"Customers today are looking beyond traditional BI & ERP solutions for their planning, budgeting and analytics requirements, due to various limitations such as performance, flexibility and scalability," said Raqmiyat's Chief Executive Officer, Amer Khreino. "Jedox's cloud and on-premise Strategic CPM Solution perfectly fits into the planning, analytics and reporting requirements of our customers, and our partnership will take full advantage of the power, simplicity and performance of Jedox's single integrated platform to plan, analyse and report."
Combining Raqmiyat's rich implementation and consultative experience with Jedox's solution for planning, analytics and budgeting will enable Raqmiyat to enable significant benefits for its customers. "We are extremely excited to forge this partnership with Jedox, as we see great potential and value four customers," continued Amer Khreino. "Jedox will provide a unified solution to our customers for their corporate performance management, reporting, and business intelligence, in the most comprehensive and economical manner.  Our customers will be able to realise its fullest value; as they enjoy 360-degree views of their business, with sophisticated dashboards, mobile Apps and On-premises and Cloud choices."
"We are delighted to partner with Raqmiyat as the company offers excellent access to the Middle East market with strong connections across the region. This makes them an ideal partner to provide Jedox solutions to clients in the Middle East.  The Raqmiyat team has years of experience in the technology sector with a proven track record of successful solution implementations.  We are confident that, with Raqmiyat, we will be able to further strengthen our market dominance in budgeting, planning, reporting and analytics, and to expand our customer base across the region," said Jedox's CSO, Bernd Eisenblaetter.