Redington Value helps deliver business outcomes
Sayantan Dev, Senior Vice President, Redington Value, explains the role the distributor is playing in helping build capacity for customers and partners to leverage the opportunities in the applications space.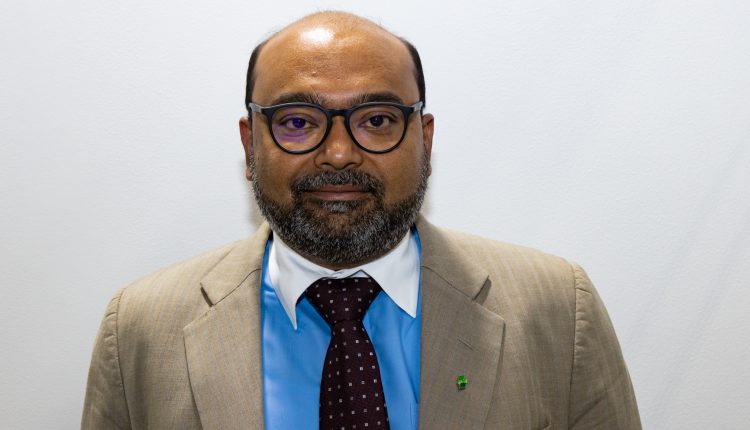 During the 39th edition of GITEX Technology Week, Redington Value, the value-added distribution arm of Redington Gulf, is showcasing its forte and achievements over the past year across three main aspects – cloud, security and applications.
Sayantan Dev, Senior Vice President, Redington Value, says, "Within the applications space, we have recently announced a new partnership with Freshworks. The vendor offers a 'fresh' approach to customer engagement. Traditionally, you will not see a distribution firm in the applications space, but we have identified huge opportunities and look forward to capitalising them together with our extensive partner network and robust vendor portfolio."
Dev explains the reason behind deciding to venture into the applications space was because the firm wanted to move up the value chain.
"Over the years, we had built a successful business around infrastructure. We then made a foray into the world of cloud. The regional adoption for cloud technologies is continuing to grow and the business is becoming more mature. We realised that with the advent of cloud, the dynamics in the market were evolving rapidly," he says.
Additionally, because there was computing available at scale, the market was seeing a huge uptake of applications and interest in areas such as data science, analytics, IoT, RPA and automation.
"These technologies were becoming more and more accessible. Now that computing power was available at scale, it helped to run complex algorithms in predictive analytics seamlessly. This led to the market reality we have today where customers are able to have access to many applications."
According to Dev, the company had identified a huge gap in capacity in such a scenario.
He says, "It is never easy to onboard a good data scientist. There might be many who term themselves as 'data scientists' in the market but it is not easy to get someone with the right resources and specialisations in specific areas. As a distributor, our role is to take innovations to the market and we create capacity in terms of logistics, finance, distribution, resellers, skillsets and so on."
In order to offer these innovations, the company needed to have a play in the relevant spaces. Having foreseen the opportunities present in applications, the distributor decided to strike while the iron is hot.
"The vendors today are in a position to scale and are in that part of the curve where they are going to grow exponentially. And to do so, they require capacity across different areas," Dev adds.
"We are one of the firsts to move towards this direction. Our primary business focus is to help deliver business outcomes. We had begun this journey ahead of the market and now we are enjoying the benefits of our investments, which we will continue."