Reinventing supply chain
Gautam Kumar, COO & Co-Founder, FarEye, on how his company is restructuring supply chain for the digital age.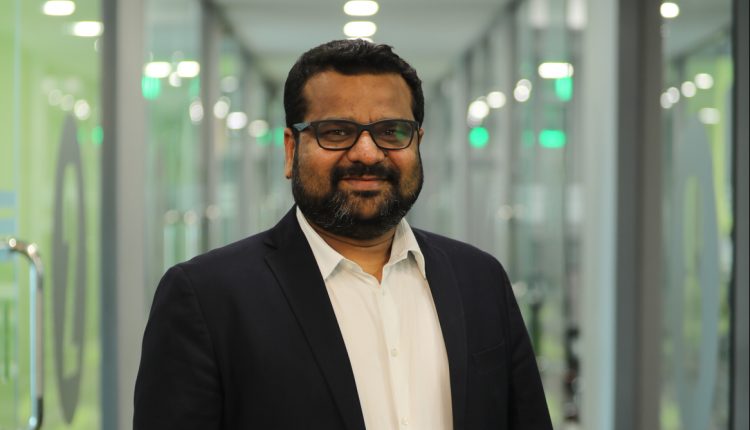 How is FarEye enabling digital logistics?
We offer our products based on a SaaS platform in a multi-tenant cloud environment to create a predictive logistics environment. We have the complete solution to digitise the whole process of logistics with predictive intelligence, and it is targeted at companies that are looking to extend supply chain efficiencies beyond the four walls. So, we are not talking about an auto-management system or a warehouse management system, but about real-time visibility of logistics function.
We have mainly three products in our portfolio. The first one is delivery, which caters to the first mile and last mile. Another one is around fulfillment – it is more like a hyperlocal or courier aggregator in nature, which is used by many retailers. The third one is transportation, which is specially used by freight forwarders and manufacturing companies.
In terms of the customer base, our delivery solution is used by DHL eCommerce globally, and we have Blue Dart in India. Namshi in the UAE uses our last mile product and we have many customers in Saudi Arabia as well. For the fulfillment solution, we have regional customers such as Apparel Group and Chalhoub Group. We are yet to launch our transportation platform in the GCC; we have launched this in South East Asia and India because primarily we are targeting manufacturing hubs.
Do you have AI and ML capabilities fitted into your solution?
Yes, but we are not going to change any of the SOPs of customers; we are just mapping their operations with our platform. Being a configurable platform, FarEye has an amazing exposure to collect data points. Because we are going to collect data and give actionable steps, machine learning plays a key role in our solutions.
I will give you a use case in transportation, especially related to the GCC region. You know the address accuracy is a challenge for delivery people in the region.  What we have done is, during the first attempt at delivery, we are going to capture the location, and we are going to map that with the mobile number and the randomly written format of address. So, the second time, if the same customer is going to place an order, rather than talking about their written address, we are going to suggest the geo-tag location. Our ML- based engine will recommend the proper location, so if you want to check that with the customer or push notifications to them, you will get confirmation from the customer, and you can run complete auto-routing algorithm without any human intervention.
The moment we see a pattern is working out in the correct sequence and manner, we are going to get the operational optimisation out of that and then we are going to run the complete engine based on ML. Machine learning is a subset of AI – once you are going to learn something from the digital data and take action based on it, we are talking about AI. We have already made good penetration into ML, and with the level of data we are going to generate, we will be able to provide auto-routing and tracking alerts, which is in the domain of AI.
Do you have any solutions that will help carriers optimise truck load space?
Optimisation is only a basic part of that. Starting with capacity optimisation, the moment you map the volumetric weight of the truck, we will also suggest about trans-shipment. If your truck is not full or only half-loaded, we will suggest the volume you can pick up from an intermediate location. So rather than just space optimisation, we are creating tremendous value in the industry because we are talking about a revenue generation model with profitability calculators. Amazons and Ubers of the world have changed customer expectations today, and it is not limited to just B2C space. It is also happening in the B2B domain where everyone wants updates with a single click. We have created a similar environment with mobile applications and executive dashboards for supply chain professionals to predict all outcomes accurately.