R&M launches new cabling solutions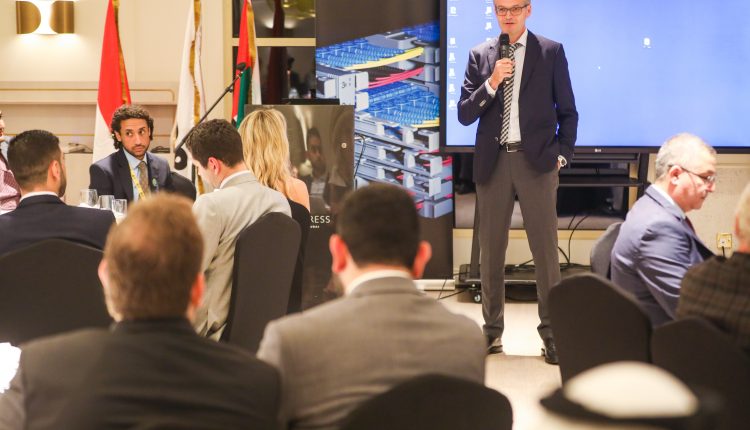 R&M has unveiled its new Cat. 8.1, Netscale 72 and inteliPhy net network cabling solutions in the Middle East.
Netscale 72 offers the highest density of FO ports and can be used to create large spine-leaf network architectures in cloud data centers and facilitate fast migration to new network generations, such as the step from 10 Gigabit to 40 or 100 Gigabit capacity. inteliPhy net is R&M's easy-to-operate DCIM solution for asset, capacity and change management in data centers. The solution attaches importance to a simplified representation and convinces by its intuitive, web-based operation.
"To date, R&M's fiber optic solutions have represented a perfect balance between high performance, flexible configuration and state-of-the-art port density. With Netscale 72 we have shifted the balance further towards intelligence, monitoring and automation," said Dr. Thomas Wellinger, Market Manager Data Center, R&M.
Alfred Tharwat, Head of Training & Data Center Consultancy, R&M MEA & Turkey then introduced attendees to the company's new Cat. 8.1 cabling system with his presentation titled "Next Generation Components for LAN and Data Center". R&M new cabling solution is designed for data centers and office LANs and supports up to 40 Gigabit/s Ethernet (GbE) – the fastest data transmission rate that local networks with structured copper cabling can achieve today. In line with the specifications of the ISO/IEC and TIA standards, the company guarantees 40GbE performance for 24-meter permanent links and the up to 30-meter channel depending on the patch cords used.
Commenting on the launches, Michel Riva, CEO at R&M said, "We are proud to bring to the Middle East these innovative solutions that represent the pinnacle of technology in their respective cabling domains. 2020 will be a landmark year for the whole region with Dubai hosting the Expo 2020, opening new horizons for the sustainable future of our planet. The Middle East is also one of the most important sales regions for R&M and a focus for our activities in the coming year. We are proud to be among the top three providers of connectivity, exciting our customers in the government, telecom provider and enterprise sectors with next-generation networks."