SANS Institute Launches Cloud Security Training Courses
To meet the Middle East requirements of cloud security skills driven by the rapid adoption of public cloud platforms, SANS Institute has announced an entirely new Cloud Curriculum.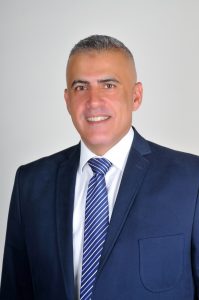 SANS Institute has announced the availability of cloud security and certification training courses for the region. The GCC region is witnessing a brisk pace of cloud adoption due to the ongoing work from home initiatives by the government and private sector. Coupled with this adoption of public cloud, there is a need to increase skills around cloud security as well. SANS' cloud security curriculum focuses its resources on the growing threats into the cloud by providing training, certification, research, and community initiatives to help security professionals.
"With the work at home and remote working initiatives across the UAE, Saudi Arabia and other Middle East countries, we are seeing rapid movement into mainstream adoption of the public cloud, which is being used for collaborative meetings, education, healthcare, online buying, citizen services amongst others," explains Ned Baltagi, Managing Director, Middle East & Africa at SANS Institute. "With this huge proliferation of the regional public cloud, often from unsecured connections and networks, the incidence of phishing malware and threat actor activity has also vigorously picked up. We believe the availability of online cloud security training and certification courses from SANS Institute will go a long way in helping to counter these blind spots and increase the level of suitable skills."
In April this year, IDC stated more than 25% of enterprises in Saudi Arabia have plans to deploy a mix of on-premises and dedicated private clouds, multiple public clouds, and legacy platforms to meet infrastructure needs. According to these latest findings revealed by IDC's annual Saudi Arabia CIO Survey, there are three main obstacles to cloud roll-outs in Saudi Arabia. Insufficient migration capabilities, multi-cloud management challenges, and security concerns. The use of legacy applications and infrastructure, lack of skills, and difficulties finding the right partners were also identified as key issues.
"To ensure that regional cloud and security professionals can make good use of SANS cloud security training courses, they have been segregated by job roles and competency levels. The curriculum provides immersion training designed to help students master practical steps for defending systems and applications in the cloud against dangerous threats. The curriculum has been developed through consensus process involving industry engineers, architects, administrators, developers, and security managers. The courses are suitable for public cloud, multi-cloud, and hybrid-cloud scenarios for enterprises and developing organisations," added Baltagi.
A typical public cloud platform is built from applications, code and automation. SANS Institute believes that the cloud is a transformative technology that will define technology landscape for many years to come. The cloud security training courses in 2020, have been designed to add skills to various job roles that support usage of the cloud by enterprises. They have been designed to boost skills of Cloud Security Manager, Cloud Security Architecture, Cloud Security Engineer, Cloud Security Analyst, and the DevOps Professional. SANS cloud security courses are also segregated by competency levels and are classified as Baseline, Foundational, Core and Specialization.