Saudi Arabia Aims To Be A World Leader In Artificial Intelligence By 2030
National Strategy for Data & AI to position Saudi Arabia as a global leader in AI by 2030.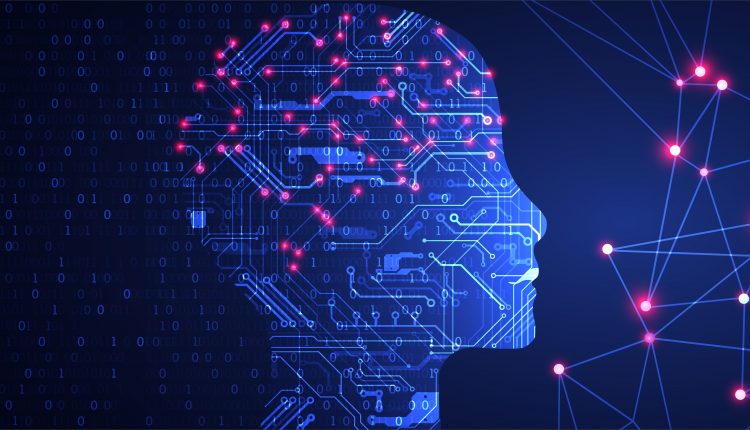 Saudi Arabia has revealed its new National Strategy for Data & AI (NSDAI) which will make the country a global leader in Artificial Intelligence by 2030.
Saudi Arabia's National Strategy for Data & AI intends to put AI at the heart of the country's development and growth. By 2030, Saudi Arabia's vision is to become the place where the best of Data and AI is made reality.
The NSDAI, which will be led by the Saudi Data and AI Authority (SDAIA), was officially launched today at the Global AI Summit in Riyadh. Under the strategy, Saudi Arabia will implement a multi-phase, multi-faceted plan that includes skills, policy and regulation, investment, research and innovation, and ecosystem development. This will enable the country to become a global hub for data and Artificial Intelligence, and to rank among the top data-driven economies in the world.
HE Dr. Abdullah Bin Sharaf Alghamdi, President of SDAIA, said, "The National Strategy for Data and AI sets the direction and foundations upon which we will unlock the potential of data and AI to fulfil our national transformation priorities and establish Saudi Arabia as a global hub for data and AI."
Saudi Arabia has a strong foundation for its Artificial Intelligence ambitions, based on the country's unique scale in critical industries, and its position as an investment powerhouse with a focus on technology. The Kingdom also has a young population and a desire for large scale transformative programs such as Vision 2030. Upcoming Saudi mega projects including NEOM smart city, Qiddiya entertainment and leisure capital, and National Industrial Development and Logistics Program, will provide testbeds and living laboratories for advanced AI and data-driven concepts and applications.
The Kingdom has already implemented a unique data infrastructure with a centralised ecosystem of resources to support government agencies to successfully complete their AI initiatives, including a National Data Bank, G-Cloud, and a whole-government analytics and Artificial Intelligence platform.
Saudi Arabia also aspires to play an active role in the global dialogue on the use of AI to support economic and social development. The Global AI Summit has been inaugurated as an international platform to connect thought leaders and high-level decision makers in AI, and to host discussions on the most important issues related to this emerging technology.
SDAIA has been established to lead the National Strategy for Data & AI, to guide and support its implementation across key government agencies and entities, and to facilitate the deployment of the plan. SDAIA is also directly responsible for initiatives such as data consolidation, and creation and enforcement of AI policies.
The implementation of the NSDAI will follow a multi-phase approach, which will focus on addressing the immediate national requirements for Saudi Arabia until 2025, particularly the development of data and AI programs to support the Vision 2030 strategic development goals. From 2025 until 2030, Saudi Arabia will shift focus to establishing the foundations of a competitive international AI ecosystem, by developing specialisms in specific areas of AI, to become one of the leading AI and data-driven economies by 2030.
In the initial stage, the Strategy will focus on initiatives to accelerate the use of AI in five critical sectors: healthcare, mobility, education, government and energy.
The NSDAI will encompass six main dimensions that have been identified as essential to develop Saudi Arabia's national capacity in AI. The six key areas are:
Ambition – Saudi Arabia's plans are focused on turning the country into a global leader in data and AI, including in both development and adoption of data and AI technologies, but also as a leader of global dialogue and strategy and policy development. Saudi Arabia aims to rank among the top 15 countries in AI by 2030.
Skills – the National Strategy for Data & AI, seeks to transform the current and future Saudi workforce, through education, and up-skilling and re-skilling that will enable Saudis to utilise the power of data and AI, in public and private sectors. Programs are already underway with education establishments to attract, develop and retain AI talent in the Kingdom, with a target of creating 20,000 AI and Data specialists and experts by 2030.
Policy & Regulations – Saudi Arabia will create a world-class regulatory framework that will encourage and foster data-driven businesses. The country will also create legislation for the ethical use of data and AI that will facilitate collection and sharing of data between government entities for the benefit of citizens. Open data will also be emphasised to stimulate data-driven innovation and business creation.
Investment – the National Strategy for Data & AI, will aim to attract and incentivise local and foreign investors and companies to encourage investment in qualified opportunities within Saudi Arabia. The strategy aims to attract a total of $20bn (SAR 75bn) in FDI and local investments by 2030.
Research & Innovation – under the Strategy, Saudi Arabia will build and enable core research and innovation institutions in data and AI, to enable the Kingdom to lead in the development and commercialisation of new technologies. The nation aims to rank among the top 20 countries in the world for peer reviewed data and AI publications.
Ecosystem – the National Strategy for Data & AI, will aim to stimulate data & AI adoption through the creation of a collaborative and forward-thinking ecosystem, that will drive the commercialisation and industry application of data and AI, for the benefit of public and private sectors. The strategy aims to create the environment for at least 300 AI and data startups to thrive by 2030.