ServiceNow, NVIDIA, and Accenture team to accelerate generative AI adoption for enterprises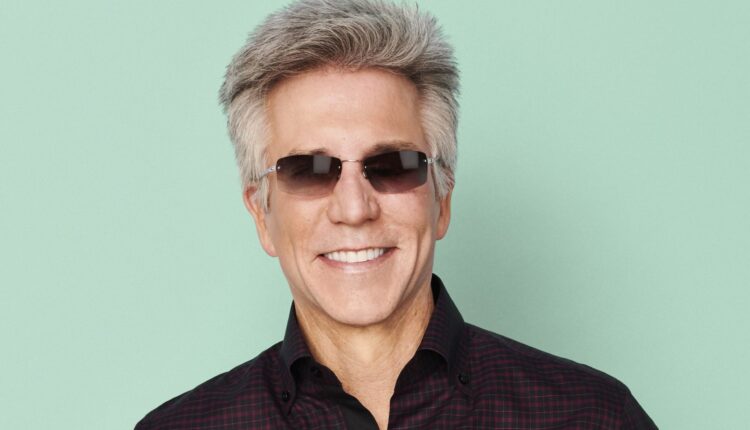 ServiceNow, NVIDIA, and Accenture have announced the launch of AI Lighthouse, a first-of-its-kind programme designed to fast-track the development and adoption of enterprise generative AI capabilities.
Expanding on existing strategic partnerships among ServiceNow, NVIDIA and Accenture, AI Lighthouse will assist pioneering customers across industries in the design, development, and implementation of new generative AI use cases.
AI Lighthouse unites the ServiceNow enterprise automation platform and engine, NVIDIA AI supercomputing and software, and Accenture AI transformation services. The comprehensive offering will let customers collaborate as design partners in architecting custom generative AI large language models (LLMs) and applications to advance their businesses.
"This is a transformational moment for business to revolutionise how work gets done," said ServiceNow Chairman and CEO Bill McDermott. "In collaboration with our visionary partners, ServiceNow, NVIDIA, and Accenture are forming the market-leading blueprint for AI-first enterprise innovation. We expect the AI Lighthouse customer programme to inspire breakthrough ideas with massive ROI: 'return on intelligence.'"
"Industries are racing to add generative AI tools to their operations at a faster pace than in any previous technology shift," said Jensen Huang, founder and CEO, NVIDIA. "NVIDIA, ServiceNow and Accenture are partnering to help customers lead their industries by deploying generative AI tools that harness their own invaluable knowledge to transform the applications they use every day."
"Generative AI holds enormous potential for enterprises—it can help them reinvent how they work, strengthen their services, differentiate themselves and reach new levels of performance," said Julie Sweet, chair and CEO, Accenture. "Our expanded partnership with ServiceNow and NVIDIA will apply our combined experience, expertise and insights to helping our clients create powerful, relevant and responsible generative AI use cases and more quickly realise the value of this transformative technology."
The power of AI Lighthouse programme will come to life for enterprise customers by:
Reducing tedious manual work for customer service professionals, with overviews and insights to help them solve problems faster.
Deflecting cases by promoting self-service options, empowering people, and delivering engaging experiences with natural human language.
Generating content automatically, including intelligent search results, work notes, and knowledge base articles.
Boosting developer productivity with intelligent recommendations for code.
Since May, ServiceNow has launched a slate of powerful generative AI capabilities, purpose-built for the Now Platform, and engaged with large pharmaceutical, financial services, manufacturing, and health care companies to test them in enterprise environments. The AI Lighthouse Programme will build on that early progress to collaborate on designing, developing, and implementing new generative AI use cases with a select group of customers across IT service management (ITSM), customer service management (CSM), and employee experience.
NVIDIA accelerated computing and software, including NVIDIA DGX AI supercomputing and NVIDIA DGX Cloud, as well as NVIDIA NeMo LLM software, will provide full-stack computing for model training and tuning; ServiceNow will be the front-end workflow automation and intelligence platform; and Accenture will leverage its deep functional and industry knowledge and generative AI strategy, design and delivery experience to bring use cases to life for customers.
The ServiceNow platform automates workflows across the entire enterprise by connecting disparate departments, systems, and silos and automating processes to increase productivity and enable seamless work experiences. Now Assist is ServiceNow's generative AI experience—purpose-built within the ServiceNow platform—designed to enable intelligent automation and accelerate productivity by simplifying repetitive tasks, increasing agility, and transforming the user experience.
NVIDIA AI software and accelerated computing provide the platform for generative AI deployments across industries. Enterprises can use NeMo and NVIDIA frameworks, optimised inference engines, and APIs to add intelligence to generative AI applications such as drug discovery, intelligent chatbots, search, and summarisation.
Building on Accenture's recently announced $3 billion investment in AI, this collaboration will tap into the Accenture Centre for Advanced AI, with its deep focus on generative AI and large language models. Accenture will accelerate the design and engineering of domain-specific LLMs and generative AI capabilities within the ServiceNow platform to make functional and industry workflows more intelligent – from elevating agent productivity and impact with summarisation of service history and recommended actions, to improving self-service quality and speed with AI-powered virtual agents. Accenture will use its infrastructure and IT service operations experience across the cloud continuum, coupled with its vast experience in helping clients across industries leverage generative AI, to accelerate value across the enterprise.
For more information about the AI Lighthouse programme as well as additional generative AI solutions ServiceNow strategic partners are offering, visit https://www.servicenow.com/now-platform/generative-ai.html.