SolarWinds Launches New Global Transform Partner Program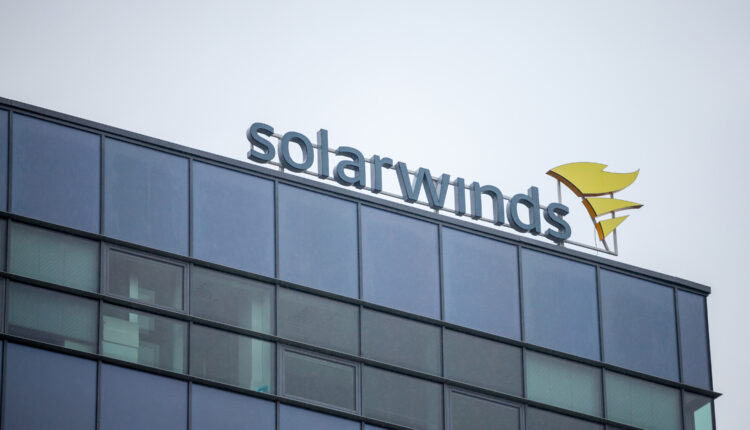 SolarWinds announces the launch of the SolarWinds Transform Partner Program to support and drive growth for the company's valued global channel partners. The new channel program is designed to transform the way SolarWinds partners with industry-leading technology distributors, value-added resellers (VARs), global system integrators (GSIs), managed service providers (MSPs), and cloud partners around the world.
SolarWinds Transform enables partners to accelerate digital transformation for their customers through simple and AI-powered SolarWinds observability solutions designed for today's modern, distributed, hybrid, and multi-cloud network environments. Transform offers SolarWinds partners strong profit potential, significant growth opportunities, and world-class tools and resources. The new program provides SolarWinds partners with several benefits, including financial incentives, performance rebates, enablement and training programs, an enhanced Partner Portal, and new marketing and sales support.
"Our purpose at SolarWinds is to enrich the lives of the people we serve. For our customers, this means providing secure solutions that make the job of managing multi-cloud environments simple and cost effective. And for our partners, it means creating greater opportunities for shared growth," said Sudhakar Ramakrishna, president, and chief executive officer of SolarWinds. "We are building further on our monitoring leadership and are now evolving our business to deliver the best solutions in full-stack observability, service management and database monitoring. Our exciting portfolio and value proposition enable us – and our partners – to help accelerate our customers' business transformation wherever they may in their cloud journey."
As a vital component of the company's growth strategy, Transform provides a new model for partners to offer their clients world-class SolarWinds technology solutions through SaaS and cloud-connected, on-premises deployments. This new partner program follows the launch of SolarWinds Hybrid Cloud Observability as a comprehensive, integrated, and cost-effective solution designed to increase performance and reduce remediation time across on-premises and multi-cloud environments.
As the first solution built on the new SolarWinds Platform and leveraging the company's Secure by Design principles, Hybrid Cloud Observability helps organisations shift from reactive to proactive IT postures as they meet the challenges of hybrid IT. And with the Transform launch, SolarWinds adds a new partner category to support MSP partners with an engagement mode for MSPs ranging from global scale to regional providers. MSPs can now offer SolarWinds Hybrid Cloud Observability to provide full-scale observability with flexible licensing and pricing models designed to offer them and their customers the flexibility and scale they value.
"We're so thankful for our amazing partners and are excited to celebrate our joint successes," said Jeff McCullough, vice president of worldwide partner sales, SolarWinds. "Our partner relationships are critical as we move forward with a bold plan to grow our business through customer-centric technology innovations. Together with our partners, we share a vision to completely transform the market for IT management software."
The new program represents the company's enhanced focus on channel growth and development. While channel partners have been integral to the company's success throughout its more than 20-year history, Transform is the first formal SolarWinds channel program. Consistent with the company's customer-first approach, Transform was developed in close partnership with many of the more than 2,000 existing SolarWinds partners.
With over 300,000 customers, including 498 of the top Fortune 500 companies, SolarWinds is rated a leading provider of IT and network management software. Customers regularly provide high ratings for SolarWinds solutions across observability, network management, application performance, and database management. The company's Secure by Design initiative, designed to make SolarWinds a leader in enterprise software security, has been critical to the development of the new SolarWinds Platform, unifying observability and services management to consistently deliver simple, secure, AI-powered solutions for IT Ops, DevOps, CloudOps, and SecOps teams.