solutions by stc Becomes First VMware Sovereign Cloud Provider in Saudi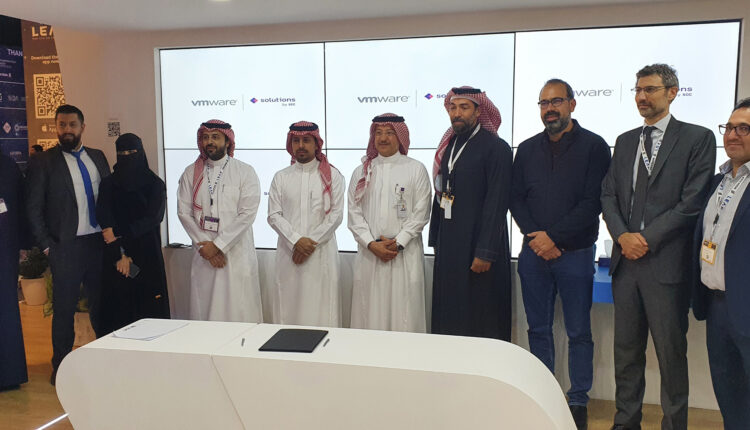 VMware has announced at LEAP that solutions by stc, the kingdom's leading digital transformation enabler, is now a VMware Sovereign Cloud Provider.
As a participant in the VMware Sovereign Cloud initiative, solutions by stc will enable customers to run their sensitive and regulated workloads on a more secure and compliant national cloud that meets Saudi Arabia's data residency and data sovereignty requirements.
The service will further expand solutions by stc's offerings to provide their customers various services, including control over the access of their data, transparency, visibility into the provider's operations. This will empower organizations to move to the cloud, increase their agility, and launch modern applications, accelerating digital transformation across sectors including healthcare and education, in line with Saudi Vision 2030.
Saif Mashat, country director, Saudi Arabia, VMware, said, "We're excited to help bring sovereign cloud services to Saudi Arabia and to work with solutions by stc, which is already helping its enterprise customers in the public and private sector transform with more safe, secure, and trusted cloud services."
solutions by stc, which is already the largest provider of private cloud services in Saudi Arabia, is playing a major role in enabling the Kingdom's digital transformation efforts and helping drive growth of the cloud market.
The VMware Sovereign Cloud initiative helps customers engage with trusted national cloud service providers to meet geo-specific requirements around data sovereignty and jurisdictional control; data access and integrity; data security and compliance; data independence and mobility; and data analytics and innovation.
solutions by stc's private cloud capabilities are built on VMware Cloud, the industry's only multi-cloud computing infrastructure that enables customers to modernize apps, infrastructure, and operations with better economics and less risk.