UAE-based online home services firm launches new platform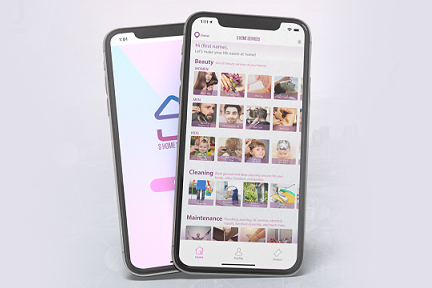 S Home Services, an online home services platform in the UAE, is now available as a mobile application to download on Android and iOS devices.
According to the company, the app enables its users to find, book and get professional service providers at their doorstep.
It offers services and solutions include home services like laundry, cleaning, maintenance, pest control, and AC services. In addition, it also provide services related to health, fitness, home nursing, in-home beauty services, food delivery, online grocery, event planning, and interior design.
The S Home Services application operates throughout the UAE; it covers Abu Dhabi, Dubai, Ajman, Sharjah, Fujairah, Ras Al Khaimah, and Umm Al Quwain.
The firm highlighted that its users can easily find, compare, and choose from a wide range of expert home-service providers available in their areas including beauticians, personal trainers, babysitters, plumbers, house-maids, interior designers, electricians, pest control technicians, carpenters, gardeners, event planners, photographers, and more.
By downloading the app, users will be able to select the required service category directly from the home page, then, they can customise the service by sub-categories, and the chosen items will be saved in a cart.
Once users click on "Checkout", they will immediately get a long list of professional home-service providers that can offer the selected home services at the specified time, date, and area.
Furthermore, the results show the different rates of those service providers, so that users would have multiple options to compare and choose from according to their budget, preferences as well as the reviews of other users.
The application also offers its user special promotions including the buy & get offers, service packages, and discounts. Registered companies are committed to providing the best rates exclusively to S Home Services.
Users of S Home Services make their payment for the booked services through the application with ease. The whole payment process is secured by advanced technologies, the company said.