UAE cryptocurrency exchange launches wallet with cash deposit service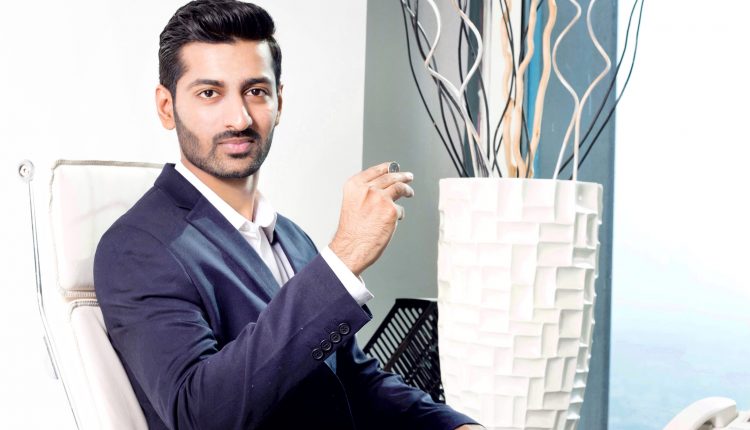 Bitex UAE, a digital currencies wallet and trading platform which offers an additional cash deposit service was launched today in the UAE. Bitex UAE offers customers multiple cryptocurrencies including Bitcoin, Ethereum, Litecoin and Bitcoin Cash at competitive rates for buying, selling and trading.
The platform provides customers access to multiple payment options, including bank transfer, credit or debit card and is pioneering a cash deposit service. Users will be able to schedule a cash pick-up where funds will be visible in their account immediately and available for trading within 24 hours.
To protect customers, Bitex UAE utilises a multi-signature HD wallet to store digital currencies. A three-key system increases security, requiring two of the three keys in order to access funds. The first key is securely stored by Bitex UAE, the second is stored with Bitex UAE's wallet partner and the third is a recovery key.
In the UAE, Financial Services Regulatory Authority, the regulator of Abu Dhabi Global Market, launched a comprehensive framework to regulate crypto asset activities. Launched in June 2018, the framework addresses the potential risks associated with activities related to crypto assets, including financial crime, money laundering, consumer protection and technology governance.
"Recent changes in UAE regulation have made today the perfect time to seize the opportunity to introduce a new, secure, professional trading platform. I believe the launch of the UAE Blockchain Strategy 2021 by Sheikh Hamdan bin Mohammed bin Rashid Al Maktoum, Dubai Crown Prince and Chairman of the Executive Council, has laid the groundwork for digital assets becoming more accessible in the UAE," said Monark Modi, CEO, Bitex UAE.
Modi said: "Trading via a UAE-based company allows customers to easily deposit local currency rather than first having to exchange it for a more widely-accepted currency. Also, many foreign-based exchanges place limitations on who can use their services, only allowing people within certain geographies to buy and sell, restricting the access of UAE residents.
Rather than a standard two-key security system, Bitex UAE offers a three-key system to ensure customers have complete access to their funds while being safe in the knowledge their assets are completely secure, according to Modi. "Two-key systems require that both keys be used to access funds, so if one of the key holders is unavailable, users are unable to fully utilise their accounts. With a three-key system, customers require two of the three keys be used, one of which will be held by Bitex UAE, so users will have uninterrupted access to their wallets."
The company plans to expand into neighbouring GCC countries soon.
UAE residents can register and begin trading now on Bitex UAE at bitexuae.com