UiPath hosts first RPA customer meet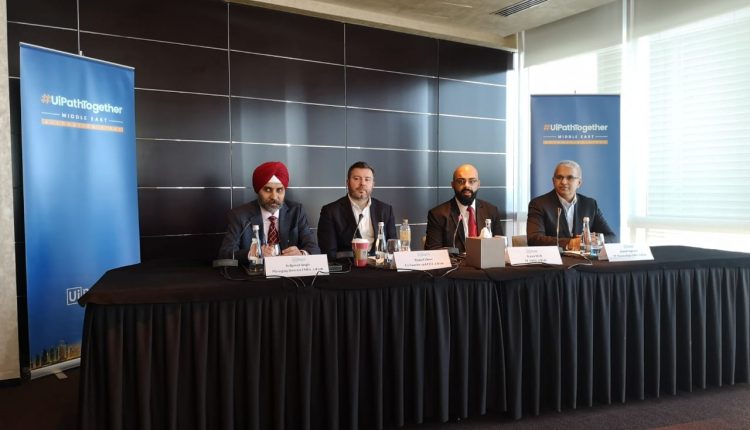 Robotic Process Automation (RPA) software specialist UiPath has hosted its first customer and partner meeting for the region to discuss RPA deployments. UiPath Together Middle East brought together more than 400 customers, partners, automation experts and thought leaders, to share success stories, expert knowledge, and key learnings from RPA deployments.
UiPath announced the regional availability of the UiPath Academic Alliance, a global education initiative designed to drive the company's vision for an automated and fully-employed world. The Alliance empowers all people – from young students to experienced professionals – to access and leverage available automation solutions, and thrive in the workplace of the future. The Academic Alliance also represents the UiPath ambition to equip more than one million students and one thousand schools with this knowledge – globally – in the next three years.
In the region, UiPath is partnering with Blackboard Educational Technology & Services which has set up centres of excellence that support several regional universities as they work towards a curriculum enhanced by automation & AI, preparing their students for the future workplace.
Kulpreet Singh, Managing Director EMEA, UiPath, said: "Organisations in the Middle East are exploring and investing in RPA and AI solutions with a view to creating competitive differentiation and accelerating the pace of their digital transformation. By structuring and strengthening our presence in the region, we are making ourselves available to the industry as it navigates trends, and we are also already playing a role in preparing the next generation of developers and employees for the future workplace."
The event emphasized the critical role of RPA and AI in accelerating digital transformation among customer organisations. The conference included sessions with customers, partners and UiPath experts including Daniel Dines, Co-Founder and CEO of UiPath; Rajesh Garg, Group CFO at Landmark Group, who discussed key aspects for the digital enterprise; Tom Clancy, Senior Vice President – Global Learning at UiPath; Jyoti Lalchandani, Group Vice President and Managing Director of IDC META; Yousuf Al Shaiba, Digital Transformation & AI Advisor to Chairman – Ajman Municipality; and Jon Blackburn, Partner – Africa, India & Middle East – Advisory Services at Ernst & Young.
Karan Dixit, Vice President MEA, UiPath, said: "There is no denying, the digital revolution is in full swing globally, and by committing to the region, we want to spread awareness and help everyone to prepare – collaborating with a digital workforce will unburden employees from repetitive, mundane tasks, and free them to embrace more strategic and creative work. We are already in discussion with with our customers, partners, and the Academic Alliance community, and looking forward to steering the region towards the future of work, and enable a greater understanding of the opportunities RPA will bring."