Vectra Introduces Advisory And Operational Cybersecurity Services
The new services from Vectra accelerate enterprise use of AI-powered network detection and response on global scale.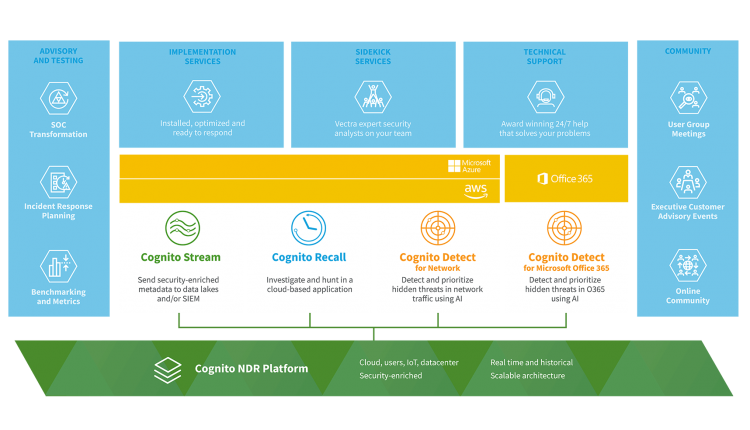 Network threat detection and response (NDR) player Vectra has announced a range of new advisory and operational cybersecurity services that allow enterprises to enhance security operations efficiency and significantly reduce the risk of data breaches.
Organisations that deploy the flagship Cognito NDR platform from Vectra will be able to dramatically improve their incident response performance by leveraging years of professional cybersecurity expertise in AI and security operations across hundreds of global organisations.
Since the inception of Vectra, AI has been at the core of its expertise in building, deploying and supporting the functionality and advantages of NDR for the global enterprise.
"Utilising AI to address the current skills and resources gap is still a relatively new practice and much of the world is shifting operations to the cloud," said Jennifer Wang, Vice President of Customer Success at Vectra. "We bring an experienced lens during this transformation that enables customers to understand and address the full scope of risks across the new threat landscape."
The company's new advisory and operational services provide organisations with 24/7 access to Vectra consultants and analysts with over 100 years of combined cybersecurity expertise, ultimately strengthening how NDR enables enterprises to conduct their business more securely.
This announcement includes two key services for Vectra customers:
Vectra Advisory Services assist CISOs and management teams to better align security operations capabilities with business risks.
Vectra Sidekick Services offer access to experienced security analysts who provide prioritized recommendations and collaborate with customers to enhance overall security posture.
Benefits of the new advisory and operational services from Vectra include:
Improved maturity of security operations to better identify and mitigate the increased attack surface of cloud, IoT and remote workers.
Accelerated time-to-value of NDR projects by speeding up deployment, integration and analyst enablement while reducing risk.
"As we continue to grow and expand our global presence, protecting our customers' business and fully enabling their security capabilities is fundamental to our 'customer-first' company culture," said Vectra CEO Hitesh Sheth. "These additions complement our award-winning customer service and Cognito platform, which reduce security risks and enable incident response capabilities from cloud to data center to enterprise."