VMware, Microsoft deepen partnership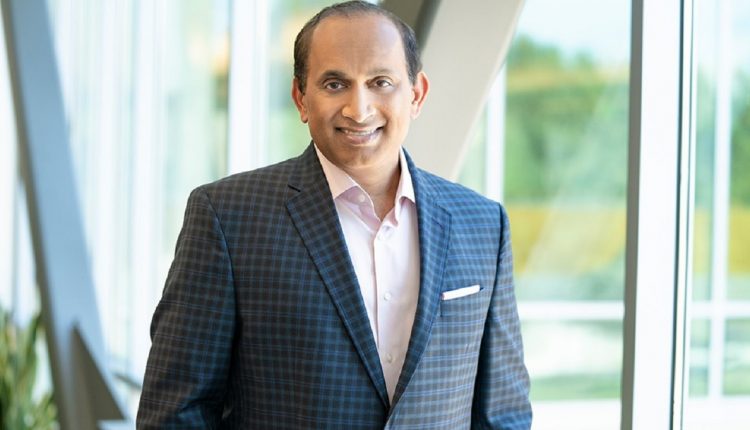 Today at VMworld 2019 Europe, VMware has announced the continuation of its partnership with Microsoft to help customers accelerate their digital transformation journeys. Building on announcements made at Dell Technologies World earlier this year, the two companies outlined new initiatives including a combined solution featuring VMware Workspace ONE and Microsoft Endpoint Manager to accelerate Windows 10 modern management, and further global expansion of the Azure VMware Solutions hybrid cloud service, with new advanced cloud migration capabilities delivered through VMware HCX. The two companies have also announced an intent to collaborate to deliver the best customer experience for Azure Data Services on VMware cloud infrastructure and extension of Azure to branch and edge environments with VMware SD-WAN by VeloCloud.
"Customers are looking for solutions that will help them simplify cloud operations and give them more flexibility and choice in how they build, run and deliver their applications," said Sanjay Poonen, chief operating officer, Customer Operations, VMware. "We're excited to meet the growing demands of customers for solutions that will allow them to enable any app, on multiple clouds, to any device."
"This year, Microsoft has deepened its relationship with VMware to generate significant value for our customers across cloud, client, apps, and core infrastructure," said Jason Zander, executive vice president, Microsoft Azure, Microsoft. "As evidenced by our news across multiple areas today, we continue to collaborate across our businesses to deliver solutions to our customers that help them advance digital transformation – no matter where they are in their journey."
Building on Microsoft's announcement of Microsoft Endpoint Manager yesterday at Microsoft Ignite 2019, today VMware announced it will partner with Microsoft to develop a new solution – VMware Workspace ONE for Microsoft Endpoint Manager – to help enable modern management for Windows 10 devices.
Workspace ONE for Microsoft Endpoint Manager will enable customers to take advantage of Workspace ONE's digital workspace platform with modern management for the Windows desktop and data and cloud insights built on top of Microsoft Endpoint Manager. Workspace ONE will continue to deliver to customers enterprise-ready services including – multi-platform management depth, unified app catalog experience, Intelligence analytics and automation, multi-tenancy, industry-leading VDI and apps, and a zero-trust security framework.
The first phase of this integration is expected to be made available by the middle of the calendar year 2020 and will focus on maximising employee experience for Workspace ONE for Microsoft Endpoint Manager customers – including unique onboarding workflows, proactive employee experience management, and self-service access to enterprise services and apps. This is planned to become VMware's recommended solution for mutual Workspace ONE and Microsoft Endpoint Manager customers to manage Windows 10 devices. VMware will also provide migration assistance to these customers to adopt this new integrated solution, once available.
In addition, VMware will extend conditional access for Microsoft 365 apps and services via Workspace ONE and integration with Microsoft Endpoint Manager and Azure Active Directory Premium across BYO use cases, which will be available as a tech preview in Q4 FY20. VMware will extend Microsoft Windows Virtual Desktop capabilities to customers using Horizon Cloud on Microsoft Azure. Available in tech preview in Q4 FY20, Horizon Cloud on Microsoft Azure will add industry-leading functionality to the benefits that customers can only receive on Azure with Windows Virtual Desktop, such as Windows 10 Enterprise multi-session and up to three years of free Extended Security Updates for Windows 7.