VMware Publishes 2023 ESG Report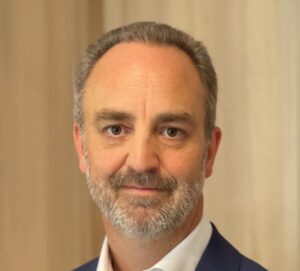 VMware has published its 2023 Environmental, Social and Governance (ESG) Report showing progress toward its 2030 Agenda. In today's dynamic and unpredictable environment, VMware is committed to building business resilience for its customers as well the organization itself. By engineering a more sustainable multi-cloud, VMware is helping customers decarbonize their digital infrastructure, support their distributed workforce and protecting them through enhanced data privacy and security. Concurrently, VMware is on track to achieve net zero carbon emissions for its operations and supply chain by 2030, is creating an inclusive culture for its employees and embodying responsible business practices to be a trusted supplier.
Highlights over the past fiscal year to foster a more sustainable, equitable and secure world include:
Sustainability
Launched VMware Green Score in Aria Operations Cloud, which provides recommendations for customers to further optimize energy and carbon in their cloud environments
Expanded the Zero Carbon Committed initiative in EMEA by adding 20 more VMware Cloud Provider partners committed to renewable energy, reaching a total of 53 EMEA partners
Joined the European Green Digital Coalition (EGDC). This coalition of IT companies is supported by the European Commission, the European Parliament and a number of corporate partners, with the aim of harnessing the emission-reducing potential of digital solutions
Equity
Helped address the digital skills gap by upskilling more than 42,000 learners in EMEA on VMware technology solutions through the VMware IT Academy
Empowered 85 percent of VMware people to support nonprofits of their choice through the VMware Foundation, impacting more than 15,000 organizations in 98 countries.
Trust
Received the Gold ranking by the Cybersecurity Excellence Awards
Ranked #2 in the Software and Telecommunications category by Newsweek's Most Trustworthy Companies in America
"VMware's culture is that of innovation, which has propelled us forward in the pursuit of integrating ESG into our product offerings. I'm proud of the progress VMware has made in the last year while recognizing there is more to be done. We remain committed to delivering significant results to our customers and partners and being a leading example to the tech industry at large," said Joe Baguley, VP and CTO, EMEA, VMware.
The report highlights Italian energy services provider Alperia, which produces energy from renewable sources to build a cleaner world. Alperia leveraged VMware Cloud on AWS to move workloads to the cloud and consolidate from five to two data centers, leading to reduced power consumption. "The decision to launch this technological partnership with VMware was also dictated by the shared commitment to shape a resilient and environmentally friendly future," said Luca Ceriani, Chief Digital and Technology Officer at Alperia.
It also showcases Italian-based EMERGENCY NGO Onlus, which provides human rights-based medical care to people affected by war, poverty and landmines. Data security is paramount as the EMERGENCY team operates remotely, often in challenging locations such as war zones, which makes sensitive information vulnerable. Using VMware Carbon Black Cloud Endpoint Advanced, the EMERGENCY team has achieved a secure solution that delivers peace of mind, enabling staff to focus on providing life-saving healthcare services.  "VMware enables us to keep the focus where it should be, delivering a positive impact for our staff and patients," said Rolando Bricchi, IT Director, EMERGENCY NGO Onlus.
"ESG has been central to VMware's mission for many years. We built the ESG team as part of VMware's Office of the CTO (OCTO)—our innovation engine—to align our ESG outcomes with VMware's technical roadmap and business strategy. Every product we engineer, every customer and partner we support, and every employee we empower must take us towards sustainability, equity and trust," said Nicola Acutt, Chief Sustainability Officer and VP of ESG at VMware.