Xiaomi unveils 5G-ready phone at MWC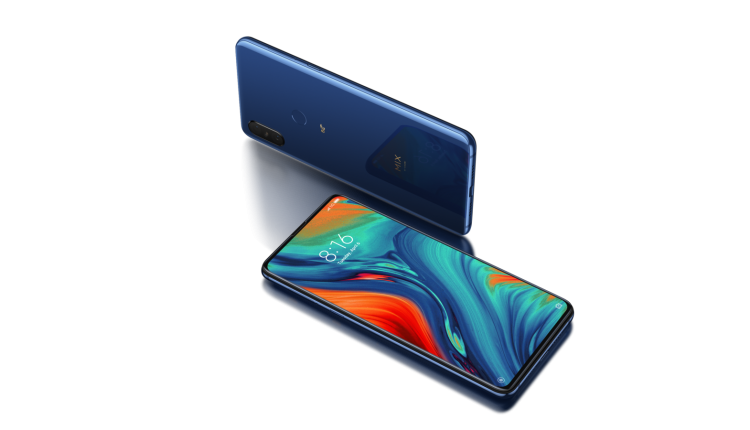 At Mobile World Congress, Xiaomi has today announced its first 5G-ready smartphone, Mi MIX 3 5G. To be available in May, Mi MIX 3 5G brings 5G wireless technology to Mi MIX 3, using the latest Qualcomm Snapdragon 855 Mobile Platform with the Snapdragon X50 modem for unleashing transformative 5G experience.
Following shortly after the announcement in Chinese Mainland, Mi 9 has also been announced for other global markets. Mi 9 is Xiaomi's latest flagship, featuring an AI triple camera, class-leading 20W wireless charging and unimaginable performance powered by the Qualcomm Snapdragon 855 Mobile Platform. Mi 9 will first be available in Western Europe starting from €449.
Xiaomi set its sights on a 5G solution as early as in May 2016 by establishing a team to deep dive on 5G standards and to start exploratory research. As a major participant of 5G trials organised by China Mobile, Xiaomi successfully tested n78 signal connection in September 2018, and completed mmWave (millimeter wave) signal test one month later. By that time, only a handful of smartphone manufacturers in the world had successfully conducted such testings.
With the official announcement of Mi MIX 3 5G, Xiaomi is now one of the first smartphone manufacturers to produce a 5G phone for commercial use. At the launch event, Xiaomi demonstrated the readiness of Mi MIX 3 5G with a live demo, made possible using the 5G network provided by Orange Spain.
"Xiaomi has spent tremendous efforts developing a 5G smartphone solution and Mi MIX 3 5G represents Xiaomi's quest to create innovative products for everyone," said Wang Xiang, Senior Vice President of Xiaomi. "We are also delighted and honored to be working with our partners to make 5G a reality for even more users all over the world."
Inside Mi MIX 3 is the newly crowned Qualcomm Snapdragon 855 Mobile Platform, built using the latest 7nm process. The Qualcomm Kryo 485 CPU incorporates eight cores for a great balance between performance and power efficiency. Single core performance is up to 45% faster, a great leap from the previous generation. The Qualcomm Adreno 640 GPU see increased performance by 20% compared to the previous generation, and the fourth-generation Qualcomm AI Engine provides up to three times faster AI performance.
Mi 9 is Xiaomi's first flagship with an AI triple camera, with the main camera utilizing the latest 48-megapixel Sony IMX586 1/2″ sensor. Users can choose to shoot high-resolution 48-megapixel images, or in low-light conditions, take even clearer and brighter photos as Mi 9 will combine four pixels to one, resulting in very sensitive 1.6μm large pixels. The AI triple camera combination of the main camera, 16-megapixel ultra wide-angle camera, and a 12-megapixel telephoto camera gave Mi 9 a score of 107 by the authoritative DxOMark website, giving it the second highest score of all tested smartphones. In addition, a video score of 99 puts it at number one on DxOMark for video capture.
Xiaomi also announced Mi LED Smart Bulb during its product launch. Featuring 16 million stunning colors and adjustable colour temperature and brightness, users will be able to control the lights remotely with Mi Home app. Compatible with Google Assistant and Amazon Alexa at the moment, Mi LED Smart Bulb will also support Apple Home Kit in Q2 2019.