ZainTech partners with Oracle to accelerate Technology Transformation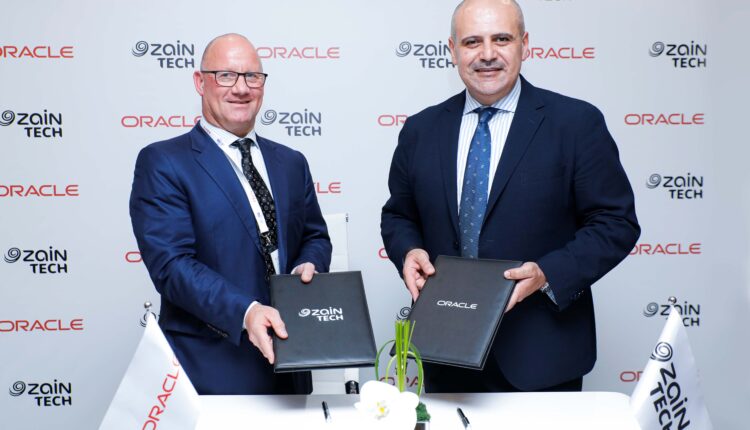 ZainTech has selected Oracle Exadata Cloud@Customer to introduce new technology services to create business advantages for its customers across the Middle East. With Exadata Cloud@Customer, ZainTech will now provide in-country cloud hosting services for an organisation's Oracle Database across its operating countries, starting with Jordan. This will be a first for the kingdom and will help ZainTech customers meet strict data residency and security requirements.
Oracle Exadata Cloud@Customer combines the world's leading database technology and Exadata, the most powerful database platform, with the simplicity, agility and elasticity of a cloud-based deployment. It runs the same Oracle Exadata Database Service and Oracle Autonomous Database Service operated in the Oracle public cloud but is located in customers' own data centres and managed by Oracle Cloud experts. This enables a consistent Exadata cloud experience for customers – whether on-premises, or in Oracle Cloud Infrastructure (OCI) data centres.
Commenting on the agreement, Andrew Hanna, Chief Executive Officer, ZainTech, said, "ZainTech provides end-to-end multi-cloud capabilities across advisory, professional, and managed services. Through our network of data centres, significant investments in automation, and partnerships with innovative global players like Oracle, we will drive strong transformational results for enterprises in the MENA region."
"With Oracle Exadata Cloud@Customer, ZainTech has laid the foundation for an advanced technology infrastructure that can help the company scale quickly by offering new innovative services to its customers," said Nick Redshaw, senior vice-president – Cloud Tech, Middle East and Africa, Oracle. "Oracle Exadata Cloud@Customer is the simplest way to move an organisation's business-critical Oracle Database workloads to the cloud. It can simultaneously run Oracle Exadata Database Service and the automated and fully managed Oracle Autonomous Database Service inside customers' data centres and behind their firewalls to help meet strict data residency and security requirements. I am confident that the Oracle Database customers of ZainTech will appreciate this new offering."
ZainTech's collaboration with Oracle is a strategic initiative as the company prepares to launch Oracle Database hosting services to its customers across the region.
ZainTech's cloud business supports organisations in regulated and non-regulated industries across its footprint in leveraging the power of the cloud to deliver transformational IT outcomes. ZainTech's cloud business brings customers high-quality cloud capabilities with flexible pricing that helps optimise and reduce their total cost of ownership.