APM 4.0: How Advanced Analytics Are Powering The Next Industrial Revolution
Industrial companies of the future are leveraging data to eliminate downtime and boost efficiencies, writes Matt Newton, Director, Artificial Intelligence and Optimisation, AVEVA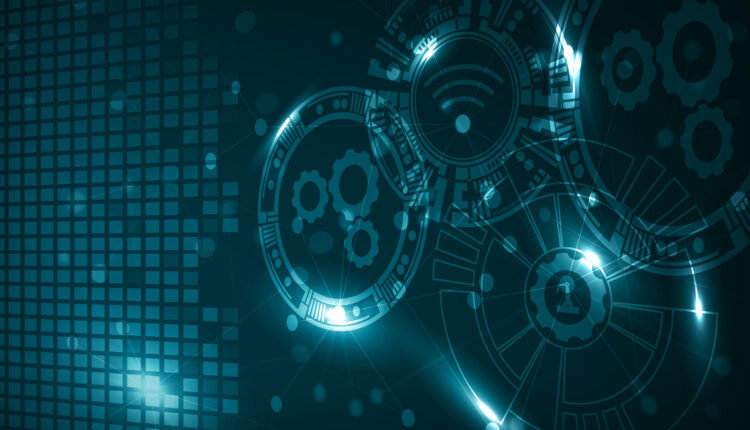 The industrial sector is in the midst of its biggest disruption in decades. Across the globe, organisations are facing major pressures to become more reliable and productive while reducing costs.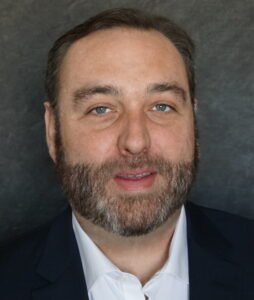 Amid the rapid changes that are happening in the market, businesses can no longer afford to continue to operate in a reactive environment. It's critical for organisations to reduce production loss while extending equipment life – efficiencies that can help businesses achieve operational excellence.
But how can this be achieved? The answer lies in Asset Performance Management (APM) – a set of technologies and practices that can monitor assets to identify, diagnose, and prioritise impending equipment problems – continuously and in real time.
Well-executed APM empowers organisations to reduce unscheduled downtime, prevent equipment failures, reduce maintenance costs, improve asset utilisation, and identify underperforming assets to support overall business objectives.At the heart of APM is the concept of maximising profitability by balancing risk, cost, and performance of the plant, of the assets, and of the people that are operating all those things.
In the last two years, many companies have undergone digital transformation to foster corporate agility and resilience amid an increasingly dynamic business landscape. As such, the concept of APM is also evolving.
The intersection of Industry 4.0, Industrial Internet of Things (IIoT), and technologies such as AI, predictive maintenance, cloud, big data, and mobility, are bringing assets to the forefront of the business.
This shift represents the future of industry. By leveraging APM 4.0, assets can be transformed from cost centers into powerful drivers of revenue and profitability.
Step forward, APM 4.0
APM 4.0 is predicated on proactive asset performance management, enabled by predictive alerts and prescriptive analytics.
These types of technologies can lower costs, while optimising labor usage and equipment performance. Through the use of predictive and prescriptive
analytics, companies can implement strategies that avoid unplanned downtime for their most critical assets – while also deciding which preventative or corrective asset strategy is the best course of action to take for their less vital equipment.
True industrial digital transformation can only be built upon a solid APM foundation – through a system that holistically connects engineering, operations, and performance.
APM 4.0 creates a single integrated digital thread across the complete asset lifecycle. Two key factors play a pivotal role in the implementation of an effective APM strategy:
First, there must be connectivity among assets and workers.
Second, decisions that are informed by sensors and intelligent data must be able to be executed in real-time.
The predictive power of data
As automation becomes increasingly prevalent across industries, mechanical devices are being replaced by electronic components in manufacturing, industrial, and factory environments.
This evolution means more sensors are being used to capture more sophisticated data. In turn, this shift is greatly enhancing potential visibility and insight for owner-operators.
Predictive outperforms reactive
A networked system of sensors and mobile devices can provide decision makers with real-time data on the condition, performance, and safety of their assets, enabling more precise decisions.
In stark contrast to the widely used – and typically lagging – indicators that report failures only after they occur, today's APM 4.0 systems can use sensor data to predict performance degradations and component failures before they happen.
No 'one size-fits-all' approach
Predictive and prescriptive analytics have the power to utilise sensor data to make better decisions – creating significant opportunities to improve asset performance.
However, it's also important to understand that it is not always feasible to invoke predictive strategies to mitigate asset risks or optimise performance.
For some assets, it might not be financially feasible to apply predictive strategies because the cost of the cure might be more expensive than the value of the benefit – such as planned downtime.
In order to implement an effective APM 4.0 solution, the owner operator should utilise predictive and prescriptive analytics within a wider asset risk management strategy.
The roadmap to APM 4.0
While companies are close to achieving APM 4.0, others may not be quite sure where they should begin their adoption journey. It's important to remember that embarking on the transition from reactive maintenance to a more proactive or predictive strategy is a process.
In many cases, the organisation's culture is the biggest obstacle to overcome. In a reactive environment, "firefighting" maintenance is valued, but in a proactive environment, the strategy should focus on preventing fires from erupting in the first place.
When the organisation is focused on preventing failures from happening, the culture begins to shift from reactive to proactive. There will always exist some reactive actions, but being able to minimise reactive work will allow for better planning and scheduling, an increase in overall equipment effectiveness and, ultimately, boosted profitability.
Download the whitepaper for APM 4.0 with Predictive and Prescriptive Analytics here.