Building a digital DNA
Joe Baguley, VP & CTO VMware EMEA, on how to fulfill Consumer Cravings for Elevated 'Digital Experience'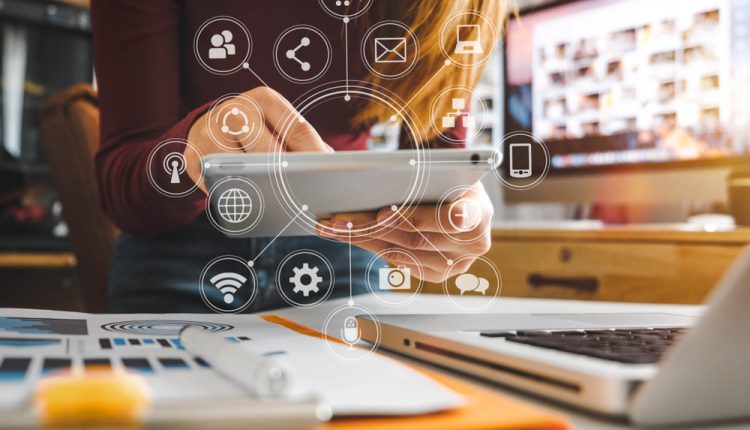 The business-consumer relationship has been challenged by a world gone digital. As organisations work to discover their digital identity, growing consumer expectations are placing online experiences under a microscope.
Evidence shows that many people are digitally curious, with 42% of consumers globally who think the increased presence of digital experiences in their daily lives is exciting rather than scary. Data also shows 46% of people are using a specific brand service because of its superior digital offerings in the market. This is great news for organisations out there who are currently rethinking, adapting, or creating their next digital strategy move.
However, despite this digital appetite, consumers have been left feeling underwhelmed in the online services they've been served up; a judgement business cannot afford to ignore.
As digital connectivity continues to improve the quality of leisure, work and daily living, today's consumer is increasingly reliant on the functionality of their tech, and the possibilities it provides. And with this comes the opportunity for businesses to increase the diversity of their digital services – but in a way that separates them from the competition.
Over the past 12 months, many organisations have been forced to adapt their business strategies almost overnight to function primarily if not entirely online. Innovation has been palpable.  For example, American Hospital Dubai, a premier private healthcare provider in the UAE, used its advanced digital platform to help transform a hotel into an operational, 390-bed field hospital for COVID-19 patients, including secure access to the main hospital IT services. It also used its digital platform to strengthen remote-working capabilities for the hospital's administrative employees, which included call center, finance and HR functions; and launch a new telehealth service, months earlier than planned, to ensure patients can still access medical experts and treatments. The hospital was able to provide much-needed medical support to patients and, as a result of accelerating its digital projects, is better positioned than ever to provide the best medical care now and in the future.
The good news for both public and private sector organizations is that 64% of consumers now identify as 'digitally curious' or as 'digital explorers', meaning they have a willing and able audience to consume their services and experiences. In fact, consumers have been moulded into addicts of innovation. For example, purchasing new smartphones on an annual basis based on new 'features' or 'designs'. From the comfort of their homes, consumers have recognised the benefit of being able to purchase products and services on-demand without the location, supply and time restrictions of the in-person alternative.
Social media furthers this digital effort by hosting online retail directly on their platforms. In October 2020, Instagram launched its new 'Shop' feature providing Instagrammers with the ability to browse, create wish lists and make purchases all through an app on a mobile device. In finance, the benefits of online mobile banking through the web and on-device applications remove the limitations of branch visits as customers can transfer money, access statements, address queries via AI chatbots and more.  Apps are becoming the new bank branch, with apps such as Revolut, for easy international transfers and the ability to work with cryptocurrencies, and Honeydue, the app marketed to couples designed to make synchronised money management easier, turning up the heat.
With all this impressive tech on offer, consumers are developing more of an appetite for pioneers; not reactionary followers. Those brands who have not adapted in 'the big digital shift' run the risk of losing relevancy in their markets and exposing themselves to possible long-term failure. As seasoned companies and new challenger brands are locked in market competition, 48% of consumers globally are prepared to abandon brand loyalties and switch to a competitor if their digital experience doesn't live up to expectations – a mere 12% are prepared to remain loyal.
Whilst some organisations have embraced this potential to strengthen their bond with consumers, others have not been as future-forward, even though 82% of business executives recognise that customer experience is directly intertwined with revenue growth, according to Forrester. It is no longer sufficient for organisations to 'digitise' through newly hosting existing products and services on online platforms. Consumer delight is won through the ability to identify market gaps, capitalise on the latest technological capabilities and improve upon existing standards and quality of life that is already on offer. If it is not clear how a product, service and experience is able to add to their existing digital portfolio it is not pushing market boundaries or entertaining consumer curiosities. The sensitivity of this digital shift is clear; companies must ensure that throughout their digital strategy they consider consumer experience as the key driver for change. This means listening to the wants and needs of consumer trends, working along the tide of consumer behaviour to ensure their business remains attractive, socially relevant, and profitable.
In this unpredictable world, while no business or government can entirely know what's around the corner, change will be constant.  But, the ability to develop and get new applications into the hands of consumers is going to lead that change. They must look to unify consumer experience through the enabler of a digital foundation. A foundation that can deliver applications, via any cloud, to any device, securely, and at speed. A platform that can deliver new emerging technologies, from IoT to AI and ML, to deliver the next experience or next-generation app.
Organisations are now faced with a refreshing reality; it is no longer sufficient to 'digitise' but to be 'be digital'. To truly embrace digital to enhance the physical, and optimise the online. The cry for innovation will be answered with the creation of products, services and experiences that draw upon the attractive features that have made the digital advantage our architect of opportunity; ease of use, speed of service, exciting, engaging, greater resource management, increased agility and productivity to name a few. Consumer cravings satiated with elevated digital experience should be a warning and opportunity for all. Businesses must prepare to reflect and reform to unlock the full potential of 'the big digital switch'.