Charting Technology Transformation Roadmaps
Adrian Pickering, Regional General Manager MENA, Red Hat, discusses how regional organisations can gain competitive advantages by transforming its IT infrastructures and capabilities.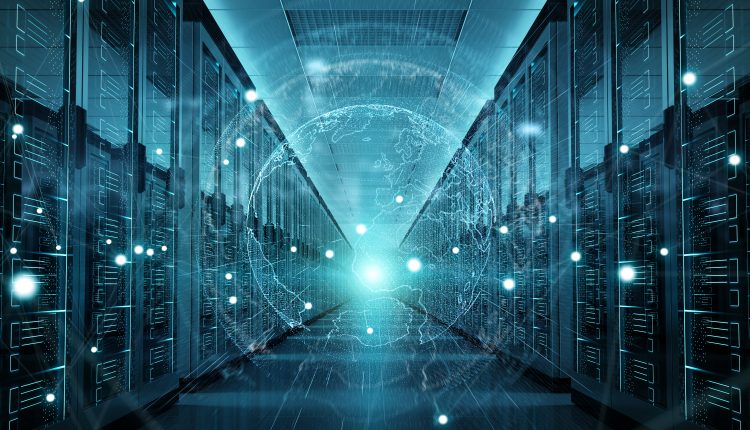 As the competitive landscape of the region evolves, enterprise clients are demanding solutions that are cost-effective, flexible, reliable, secure, and which offer alternative foundational systems to drive their innovation and digital transformation aspirations.
Many organisations are getting serious about transforming their companies' IT infrastructure and capabilities to stay ahead of the curve. At Red Hat, our 'open' approach to innovation and transformation is inspiring clients in the region to conquer their transformation roadmaps head-on. This is being achieved through the lens of open source.  These objectives were reflected in our recent 2020-focused survey. Canvassing almost 900 client responses globally, the key takeaways of our future-facing outlook found that the key takeaways include:
Hybrid leading customer cloud strategy
Active digital transformation projects continue to rise
Companies are recognising the importance of culture
Artificial Intelligence and Machine Learning (AI/ML) are of high interest
This begs the question: What doors will open for client transformation journeys in 2020? Furthermore, how can these specific key trends proffer client transformation journeys?
Hybrid leads cloud strategy
According to the survey, hybrid cloud is the most common term used to describe customer cloud strategies. At the crux of this, ambitions to attain data security, cost benefits, and data integration were key movers behind hybrid cloud strategies. Although 31% of respondents highlighted "hybrid" as a term that best describes their strategy, 21% are leading with a private cloud approach, and only 4% declared a public cloud first strategy. In the Europe, Middle East & Africa (EMEA), a higher proportion of respondents described themselves as having a private cloud strategy than a hybrid one. This leaves the door wide open for hybrid cloud plans to proliferate further in 2020 and beyond, allowing them to integrate new and existing IT applications, develop cloud-native applications, standardise on our industry-leading operating system, and automate, secure, and manage complex environments.
Digital transformation projects continue to ramp up
Over the past two years, we've seen customers embrace digital at an increased rate of 18% relative to last year. Moving beyond having no digital transformation plans (32% in 2018, 14% in 2019, 9% for the current 2020 survey) to implementing new tech and processes (31% in 2018, 50% in 2019, 59% for 2020), well over half of our customers are well in tune with the possibilities that digital can bring.
While the key drivers for these projects varies from client to client, innovation is commonly cited as the overarching target for digital transformation projects. This rise in digital adoption reflects that companies are not just being pushed hard to stay relevant and competitive in the digital age; they are also pushing themselves to innovate while still working to optimise their existing IT competencies. That is why it is no wonder that optimising existing IT was the top (18%) single technology funding priority.
Seeing the value of the Open Organisation
The dynamics of workplace culture have been under the microscope for some time. And in 2020, the value of 'open' cultures remains a poignant area for workplace improvement and refinement. As a vocal advocate for influencing 'open organisations', many of Red Hat's customers are beginning to take a similar stance – with 42% of the respondents stating that they're in some stage of embracing an open organisation culture.
This attitude and shift in thinking extols something that we strive for in every area of our business: in order to lead in the future's fast-paced environment, companies must embrace open thinking to ignite thriving workplaces and truly catalyse their digital ambitions. Watch this space evolve towards openness in 2020.
AI/ML moving to the forefront
In 2018, blockchain was prioritised as the top emerging technology that our customers voiced they wanted to grasp. However, blockchain has been relegated to fourth place in favour of emerging breakthroughs in AI and ML. Omitted from last year's top three, 30% of respondents now intend to implement and use AI/ML over the next 12 months if they are not already doing so.
Meanwhile, 19% of respondents said the Internet of Things (IoT), and 21% said that serverless or Function-as-a-Service (FaaS) were in their plans. Edge computing ranked higher this year as well, and could be a further area that will climb the ranks in years to come.
 The future challenges, strategies, and technologies that enterprises are planning to pursue in the next year paint a vibrant picture of the future IT stack. Paired with open source methodologies, solutions, and capabilities, there is no stopping where our clients' digital transformation pathways can take them as we enter a new 'open' decade in the 20s'.