Cisco: Enabling All Voices in the Definition of a Sustainable Future
Reem Asaad, Vice President of Cisco Middle East and Africa explores the changing business landscape and how conversations around sustainability must also embed equity and opportunity at their core.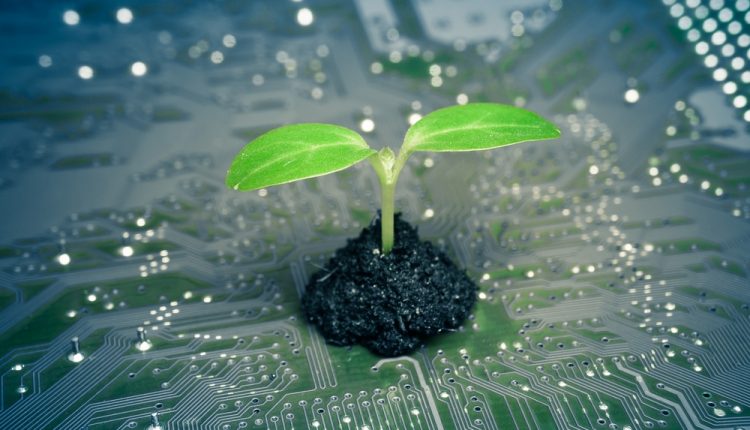 With the sustainability agenda now in the spotlight across virtually every industry, decision makers are tasked with delivering transparency and value to stakeholders.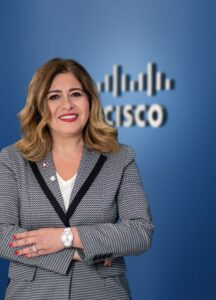 R Edward Freeman, author of The Stakeholder Theory, defined the concept that businesses are driven by purpose and creating value for stakeholders, not just shareholders. Buy-in comes from taking stakeholders with you on your journey of creation and innovation, and ensuring they are invested in joint success.
In my experience across a region as vast and diverse as the Middle East and Africa, I have certainly found this to be true. From customers and partners to employees, any group or individual can impact and be impacted by our purpose.   At Cisco, we know our responsibilities don't end with technology. Our purpose is to power an inclusive future for all – to ensure that no one is left behind, that we use our platforms, expertise and ability to create a better world for all of humanity.
Global stakeholders at COP26
At last year's United Nations Climate Conference, COP26, one of the big themes was 'working together'. It has become apparent that no one country, industry or visionary can effectively combat climate change alone. And while critiques may have expected more affirmative action from world leaders, we must acknowledge not only the progress in areas such as deforestation, fossil fuels, coal and methane; but equally, the fact that government officials and policy makers from nearly 200 countries actively bought into playing a stakeholder role.
Contributing to crucial conversations
We know sustainability cannot be a siloed debate that happens behind closed doors, among a select few. It should be an ongoing, active dialogue which includes all. As we've seen, those most vulnerable to the impacts of climate change are often the ones without a voice in making change. All stakeholders need to be involved and heard, so that we can act as a collective, for the purpose of our shared goals and responsibilities.
In the twin transition to a world that is both digital and green, technology is a key driver. As it turns out, it can also help drive discussions and actions around making that future happen. The COP26 conference leveraged technology to bring attendees together in a historic way. I am very proud of the contribution Cisco made by setting up robust networking and Webex Legislate video conferencing, so that virtual attendees could speak up alongside onsite attendees in 3,000 discussions, huddle inside conversations, and cast votes from around the globe.
With COP27 being hosted in Egypt later this year, attention is already focused on areas such as eco-friendly tourism and transportation, alongside greater efficiencies in the collection and recycling of waste to name but a few initiatives. The region will continue to lead conversations and the call for positive action, showcasing its expertise, enthusiasm and openness to collaborate when COP28 comes to the UAE in 2023. Both COP27 and COP28 will serve as a historic platform on which to elevate many of the dialogues which have already begun and continue to be accelerated during events currently taking place, such as Expo 2020 Dubai.
Inclusivity demands access
Encouraging the building of an inclusive future aboard a healthy and sustainable planet is crucial. For fighting climate change, like any other challenge, we must frame, diagnose and problem solve with input from diverse sources.
We must be inclusive in our definition of stakeholders and use innovative technologies to ensure that everyone has a say. To truly be inclusive, everyone needs access to connectivity, and the technology that empowers us to work together from anywhere. It must be utilized to the best of its, and our ability.
That way, we will have a more complete understanding, learning from experts and people affected by climate change, and ultimately, be able to garner greater stakeholder buy-in to drive the success of the projects that we lead together.