Closing the Loop on 5G Network Automation
Dimitris Mavrakis, Analyst, ABI Research, examines network intelligence, IntelligentRAN, and how automation can be rapidly enhanced to help organisations achieve business goals.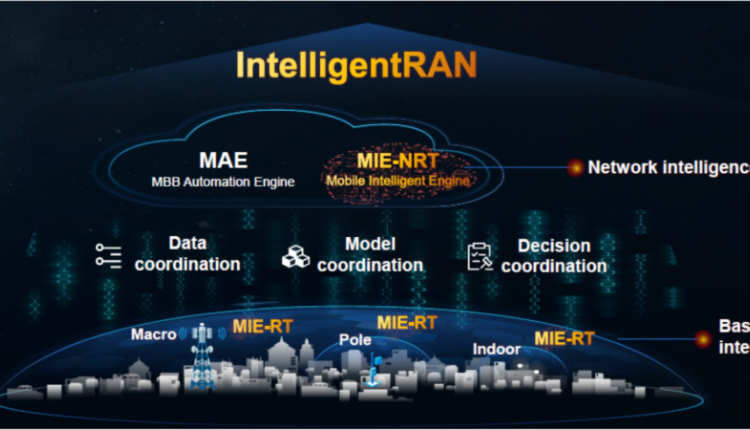 Unlike previous cellular generations, 5G will be at the heart of digital transformation of many industry verticals and will help network operators address ever-increasing data traffic and various connectivity requirements.
Current 5G networks are already achieving Gigabits per Second (Gbps) speeds for many users and leading Tier One mobile operators report that 5G sites carry more than 200 Terabytes (TB) every single day, something we could not dream of 5 years ago, when 4G was still dominant. At that time, mobile operators were selling subscriptions of 1 Gigabytes (GB)/month and were reporting that their networks could handle anything users consumed below this 1 GB/month threshold. In contrast, 5G allows individual users to consume up to 1 TB/day today. This is a monumental achievement by the cellular industry in only a few years' time.
Nevertheless, this increase in traffic, coupled with the number of devices also increasing, means that networks are becoming more difficult to manage, causing Operations and Maintenance (O&M) costs to inflate network Operational Expenditure (OPEX) considerably. Future 5G service prospects, predominantly in the enterprise domain, will accentuate this, especially when mobile operators aim to introduce Service-Level Agreements (SLAs) for enterprise use cases. At the same time, networks are becoming more complex, so mobile operators will have to manage the coexisting 2G/3G/4G/5G networks at the same time for a long time.
The conventional way to handle network automation relies on a team of engineers using mathematical modeling and optimization to set up rules and predetermined threshold instructions manually, where system design and network performance are purely based on human observations and experiences. The implementation of Artificial Intelligence (AI)/Machine Learning (ML) technologies offers a great opportunity to introduce more simplified and proactive network management skills; by improving the cognitive capability of Radio Access Network (RAN) infrastructure, the AI/ML-based automation mechanism, including model training and inferring, can help network operators forecast the possible network risks and faults for better network O&M and user-service assurance.
Network intelligence was a hot topic at MWC22. The O-RAN Alliance also argued that network intelligence and automation are its goal. But the true implementation of these open networks will likely take many years to materialize, as new entrants need to develop their infrastructure to reach the levels of Tier One vendors, namely Ericsson, Huawei, Nokia, Samsung and ZTE. Moreover, 99% of today's 5G networks are brownfield, meaning they are already deployed and serving customers. Therefore, many mainstream vendors announced their own intelligence engines to offer these new capabilities, while allowing existing networks to retrofit them to enjoy similar benefits.
For example, Huawei launched the IntelligentRAN, a new wireless network architecture that is an implementation of its Autonomous Driving Network concept to automate mobile networks to achieve the following goals:
Reduce O&M costs through automation
Optimize consumer user experience and meet SLAs for enterprise applications
Improve energy efficiency of the network
The Mobile Intelligent Engine (MIE) is the heart of the IntelligentRAN framework and is introduced based on the MBB Automation Engine (MAE). IntelligentRAN achieves full-process intelligence by collaborating with Mobile Intelligent Engine (MIE)-realtime (MIE-RT) on the base station side and MIE-non-realtime (MIE-NRT) on the network side in data, modeling and decision-making. Although Huawei has not yet shared deployment details of the MIE components, it is very likely that its deployment resembles that of a RAN Intelligent Controller (RIC), i.e., that MIE-NRT and NRT RIC are placed at the Centralized Unit (CU) and that the RT RIC, as well as the MIE-RT, are deployed either at the Distributed Unit (DU) location or even at the cell site.
Ericsson and Nokia have also announced similar product lines. Ericsson announced the Intelligent Automation Platform (IAP), and Nokia announced the Service Enablement Platform (SEP), both of which include elements of RIC and Service Management and Orchestration (SMO) to manage existing networks.
Open RAN RIC and SMO are important developments, but they will not likely create significant network improvements for existing brownfield 5G networks. Huawei's IntelligentRAN, Ericsson's IAP and Nokia's SEP address the very same challenges without forklift upgrades of the introduction of more vendors in existing networks, introducing significant benefits. For example, Huawei argued during its IntelligentRAN roundtable that the new architecture is hierarchical with domain-based autonomy, allows vertical cross-domain collaboration, and is designed to better coordinate data, models and decisions between all layers.
Huawei also claims to introduce intelligence to the base station itself, with MIE-RT allowing the equipment to self-heal using AI/ML algorithms, leading to lower power consumption and a better user experience. For example, MIE-RT can allow the site to select an optimal channel based on real-time channel conditions to support an optimal user experience. MIE also allows elements of closed-loop automation through forecasting faults to prevent them, speeding up Root Cause Analysis (RCA) and proactively addressing potential failures.
Huawei also argued that networks now need to evolve from O&M automation to network intelligence. The benefits of automation have already been verified over many networks. The infrastructure can now go a step further by introducing intelligence capabilities for better operational efficiency, user experience, network performance and energy efficiency. According to Huawei, network intelligence can lead to significant benefits compared to network automation and the vendor claims to have reached improvements in O&M efficiency of up to 70% in its early trials and Proofs of Concept (PoCs).
Moreover, most recent findings illustrate that this intelligence needs to be distributed throughout the network, in both CU and DU deployments. Tight integration between these two layers can introduce significant benefits for existing networks and offer operators the benefits of true automation.