Demystifying personal success
Vincent Lavergne, RVP, Systems Engineering at F5 Networks, discusses how behavioural change can effect positive change within the business, translating into greater success.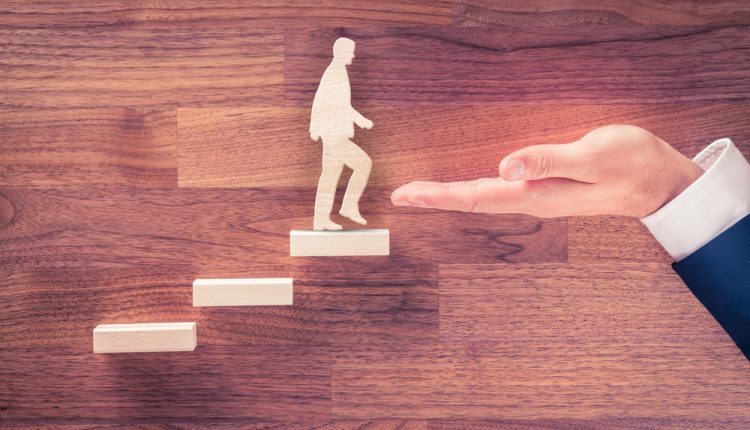 The concept of success relates to 'wealth of mind' just as much as it does 'mind on wealth'.
Today's highly competitive and dynamic business world places greater demands on managers and employees than ever before. The pressure to deliver results quickly and in shorter time periods means that workforces are often conditioned to view success through a narrow financial lens.
Encouragingly, I have started to witness a changing mindset wherein goals go beyond improving a company's balance sheet. For example, they can range from improving staff well-being to philanthropic community endeavours. Whilst there is no hard rule on what approach is right or wrong, it is apparent that many of today's esteemed business leaders place enormous importance on softer virtues such as building strong relationships, enhancing reputations, nurturing credibility, and maintaining 'quality' time.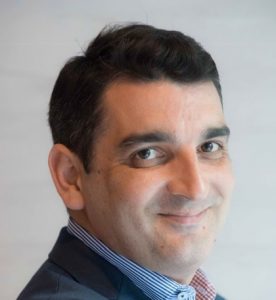 Author and entrepreneur Arianna Huffington recently said, "to live the lives we truly want and deserve, and not just the lives we settle for, we need a measure of success that goes beyond the two metrics of money and power, and consists of four pillars: well-being, wisdom, wonder, and giving."
It also is worth noting that big achievers do not necessarily consider themselves successful simply because they are rich or powerful. Legendary business magnate Warren Buffett once told shareholders at an annual meeting that he measured success by how many people loved him.
Coach your approach
Behavioural change needs to happen from the top and percolate throughout the organisation. However, while there are many leaders and advisors we can turn to, we must always learn to coach ourselves. Each day we need to ask ourselves if we have performed to expectations or added value. We must also consider what can be done differently to improve as individuals and effect positive change within the business.
Here are my top tips to help achieve greater success:
Focus on what matters: Prioritisation is the paradigm for progress. Throughout our daily lives, we are inundated with information, which can distract us from the important tasks that genuinely drive results. Always question if a request or task helps to reach defined goals or move the business forward. Be laser-focused on the right projects and the prize will come.
Set clear goals: Aside from company goals, it is important that you are clear about what you want from both your career and personal life. It is easy to drift without aspirational direction. Goals can be 'hard' or 'soft', covering career progression through to social development. Remember, be specific, act with integrity, and embrace collaboration to activate your best qualities.
Make decisions: Take ownership of your destiny by making decisions for yourself. It is the best way to learn. You can listen to and gain counsel from others, but ultimately you need to be decisive and accountable. Push yourself to make a positive difference each day. If everyone did this, the aggregated effect would scale any organisation to greater heights.
Don't dither: According to the self-help guru, Napoleon Hill, action is the real measure of intelligence. Successful people act whether it is the right time or not. Don't dither, dally or delay – go with your instinct and experience.
Explore more: Every role has routine elements and it's easy to get sucked into a silo of complacency. Think differently and approach each new task with fresh thoughts and rigour, including embracing new technologies and collaborative ways of working. Don't be afraid to make mistakes – they can be corrected quickly with the right safety mechanisms in place. Get out of your comfort zone and put yourself under pressure to learn more.
Avoid analysis paralysis: It is vital to measure progress, but it is critical to avoid the trap of over-analysing results. Slicing and dicing data and reviewing information needn't be time-consuming if done intelligently and with purpose. Don't labour the process. Keep the pondering to a minimum, review, report, learn and move on.
Be realistic: Take pride in what you do, and you will be successful. It is easy to get starry-eyed over other people's achievements. It is better to put things into perspective and stop chasing dreams that aren't yours. Enjoying your job and toward realistic goals. You will soon uncover opportunities that others cannot. Live to succeed and succeed to live!
Success does not always revolve around self-promotion or self-gratification. In many ways, it is about how you continually achieve results by improving knowledge and self-worth. It also relates to how you gain respect and recognition from those that trust you to do the right thing, embrace fairness, and commit to excellence. Success needn't be enigmatic. It's all about demystifying what matters to you and staying relevant.