Five-Point Success Strategy For Managing The New Normal With RPA
Bobby Thomas, Delivery Head for Emerging Technologies and Yamini Bagde, Senior Business Analyst at Finesse Global, discuss why Robotic Process Automation (RPA) is a critical business enabler in the post-COVID-19 era.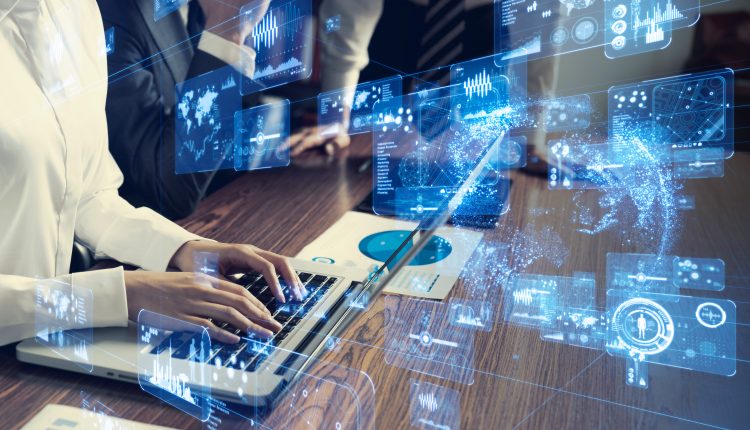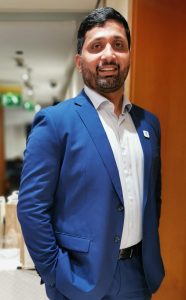 In the year 1765, the world witnessed the first industrial revolution when we moved from hand-produced goods to machines. This also led to industry being established as one of the key pillars of the economy; up until then world over economies were predominantly agriculture-based.
In 1870, hundred years later, as a result of advancement enabled by mechanization, came the second industrial revolution that saw invention of electricity, gas and oil as new sources of fuel, and radical advancements to infrastructure and communication methods. The third industrial revolution, documented to be ushered in 1969, pushed the envelope beyond the obvious, driven by the invention of nuclear energy.
In 1990, when Tim Berners-Lee invented the World Wide Web, he set foundation of re-engineering the manner in which the world would breath, eat, and live in the next century.
Information technology slowly made its way to be a part of our 'normal' lives. Advancements galloped, new technologies developed faster than they could be assimilated and today, our lives are embedded with technology 24x7x365! After Y2K, this was to be our new normal. We accepted it heartily, entertained ourselves with the opportunities it opened in every sphere of our life, maintaining our superiority as homo sapiens all throughout.
In December 2019, when the world was ready to take the next decade by its horns, we met our adversary in Covid-19, that cast shroud of uncertainty over everything that we had 'established'. Businesses were affected, people lost their income overnight in a number of cases and business continuity plans were challenged like none before.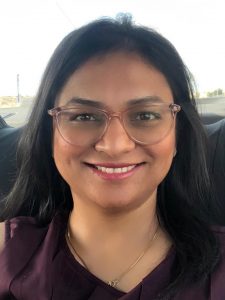 Pre-Covid-19, organisations operated in the traditional way where employees were physically available each day to carry out their roles and responsibilities. There were time-tested policies to manage any business continuity disruptions. With the onset of Covid-19, as organisations across the world held the safety of their people paramount, they also needed to react swiftly and efficiently to the drastic change in the workforce availability, effect on the supply chain, and the inevitable impact on the companies' bottom line. Post Covid-19, however, organisations will need to formulate strategies to create a robust virtual working environment to sustain themselves on multiple fronts, setting in motion a rapid digital transformation in the way we do business.
Historically speaking, the theme of this transformation has been consistent with that of the earlier industrial revolutions – moving from managed-processes to mechanized/tech-driven processes. This speaks to the fact – survival of the fittest; with rapid adaptability and scalability being the two most important factors of the transformation journey.
High adaptability, swift scalability, and low dependency on manual workforce makes Robotic Process Automation a critical business enabler in the post-Covid-19 era. According to Gartner, Inc. ''Half of U.S. healthcare providers will invest in robotic process automation (RPA) in the next three years, up from 5% today''. McKinsey research shows that up to 50 percent of work performed today can already be automated with currently available technology.
Market leaders have made RPA agnostic across domains and industries by providing a low-code/ no code/ bring your own code platform. Robotic Process Automation eliminates human errors due to process fatigue, increases employee satisfaction by removing repetitive mundane tasks from the scope of manual workforce, enhances overall productivity for the business and can be a key driver to create a mutually beneficial working culture for employees and organisations. The Covid-19 pandemic has highlighted the need to reduce the inter-dependencies within an organisation in order to ensure minimal disruption of business during unforeseen events as such. Remote availability of workforce is one of the key elements of this exercise, hence most organisations today have deployed  remote work measures. RPA bots can be initiated on a schedule, via your laptop or hand-held device or on trigger from anywhere in the world. Santander Consumer Bank, a subsidiary of Banco Santander, has over 150 bots in production and has reported estimated savings of around 30,000 hours in processing time in 2019. The decrease in manual work and required working hours for staff has resulted in better, faster, and more accurate customer service
Also, in RPA, process governance and performance reports are available real-time in the bot-tracking dashboards. This further reduces dependency on manual effort and reporting systems in terms of determining the productivity and quality of the business processes.
Business Process Optimisation may involve upgrading/changing technologies from time to time. A key challenge to making changes in the technology landscape of an organisation is at least one/or all of the three listed below –
The size of the organisation is huge, making any tech-change very slow or often avoided owing to the scope of systems and process that will need to be upgraded/ changed
Budget
Proof of Concept
Robotic Process Automation delivers optimised business processes while working within the current tech environment, ensuring unbeatable ROI, and delivering expected process output from the word go. Its cloud-native architecture and bank-grade security, makes RPA deployment seamless and secure from start to end.
Whilst implementing robotic process automation is easier than ever, the journey must be undertaken with great discipline from start to finish to ensure longstanding success and sustainability. The design must be all-encompassing with respect to the dynamics of the process, and adaptable with minimal disruption to BAU.
The five-point success strategy for Robotic Process Automation would be:
Organisations must define the digital roadmap that aligns with their growth goals
Organisations must annually evaluate processes for improvement and/or optimisation
Organisations must actively identify automation candidates using industry best practices and guides
Organisations must focus on developing process frameworks that engage manual workforce in critical, high-value, decision-making tasks
Organisations must allocate time and budget towards upskilling select workforce in RPA
We are possibly experiencing the fourth Industrial Revolution, the magnitude of which is unknown. What we do know is that we have the technology prowess, like Robotic Process Automation, today to manage the 'new normal' with minimal disruption. The onus is upon the business to leverage a seemingly untethered humanitarian crisis and turn it into a game-changing opportunity.