How to Successfully Fast-Track Digital Transformation
Onur Gorur, Direct Product Marketing, Azure Marketing and Operations, Microsoft Middle East and Africa, shares four winning strategies for leaders looking to accelerate digital transformation.
The last two years have taught us that even though no business is immune to sudden changes, organizations with digital capabilities can pivot more rapidly and respond to their customers' and employees' needs in real time. It was just a year ago that businesses in the Middle East and Africa were responding to immediate needs created by the global crisis. But the good news is that already we see many companies across the region working through their recovery with new approaches – leveraging hybrid cloud and, in some cases, even looking to reimagine their businesses for the long term. It's exciting because it means many business leaders are already thinking about planning what's next.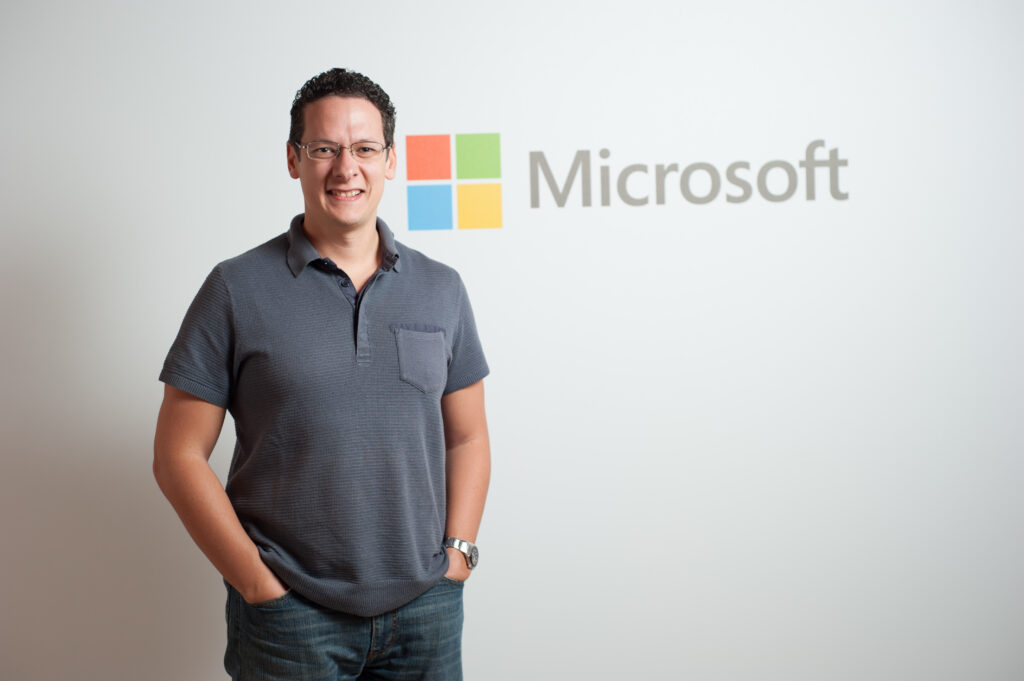 To ensure they remain more resilient and competitive, forward-thinking enterprises are dramatically increasing their investment in new technology. According to a report by the Economist, 72 percent of organisations say their industry is accelerating its pace of transformation due to the pandemic. In fact, the IDC predicts that eight out of ten organizations will have the mechanisms in place to shift to cloud-centric infrastructure and apps by the end of this year – twice as fast as before the pandemic!
And the momentum around cloud migration and modernisation shows no sign of slowing down. According to the Flexera 2021 State of the Cloud Report, more than half of organisations say that migrating more workloads to the cloud is a top initiative for this year. Enterprises have also almost entirely embraced multi-cloud; 92 percent of respondents to the same report said they have a multi-cloud strategy and a further 82 percent are taking a hybrid approach, combining the use of both public and private clouds.
Transformation begins in the cloud
It's not surprising given the significant benefits involved in moving to the cloud, from the cost savings that come from being able to pay only for what you consume to the scalability to serve customers without interruptions while also winning new customers when the opportunity comes. The cloud is also more secure and relieves organisations of the operational burden of managing datacenters, freeing up IT resources to focus on innovating for their business and customers.
Operating in the cloud, companies can modernize their apps and innovate on their own terms. Mashreq, one of the leading financial institutions in the Middle East, adopted Microsoft Azure to automate its operations and reduce its manual workload. However, since making the move the bank has been able to develop its digital capabilities at such an accelerated pace that it has already achieved its goal of becoming a digital-first bank. As things stand, more than 70 percent of all its customer journeys are completely digital. Freed from managing infrastructure, Mashreq can redirect its resources towards enhancing its customers' digital experiences and overall customer journeys.
Beyond investing in cloud-powered transformation, leaders looking to thrive in a post-pandemic world should consider four winning strategies to accelerate their digital transformation:
First, top performing companies in each industry are prioritising their investments and talents for new growth initiatives to stay ahead of the curve. The global pandemic has given organizations the permission and courage to accelerate changes. To ensure the momentum continues post pandemic, leaders must help create a sense of urgency within their businesses to invest in digital innovation and capture new opportunities.
Second, legacy systems and apps can be one of the biggest risks to a company's transformation strategy. According to a McKinsey report, a company that spends more than half of its IT project budget on integrations and fixing legacy systems is likely to be caught in a tech-debt spiral. It's important for leaders to assess their existing IT and application portfolio and build a comprehensive modernization plan that aligns to their business objectives. Cloud providers like Microsoft have programmes and support systems that can help businesses simplify and accelerate their cloud journey. For example, the Microsoft Cloud Adoption Framework offers guidance designed to help leaders create and implement the business and technology strategies necessary for their organization to succeed in the cloud.
Third, the global pandemic exposed the fragility of business operations. Many organisations suffered severe disruptions in their supply chains during the initial lockdown, which are still slowly being resolved. IT leaders need to adopt the right technologies to ensure the supply chain is more resilient and efficient. At the same time, the pandemic ushered in the era of the digital workplace. It's the IT leaders' job to evaluate and adopt new technologies to continue to increase workplace productivity and collaboration.
Lastly, changes will not happen unless leaders build the right skills and culture. It's crucial for them to have the right leadership team in place, to invest in upskilling their workforce and cultivate a culture that embraces agility and innovation.
The wide-spread disruption triggered by COVID-19 provided leaders with a valuable lesson – always be prepared for the unexpected. Wise leaders are already thinking beyond their current operating environment to ensure their business is resilient enough to thrive in a post-pandemic future – and that means investing in the tools and talent needed for agility and almost constant innovation.