Inclusive Teams, Better Products
How promoting inclusion and collaboration in your product development process improves the experience for everyone explains Arin Bhowmick, Chief Design Officer, SAP.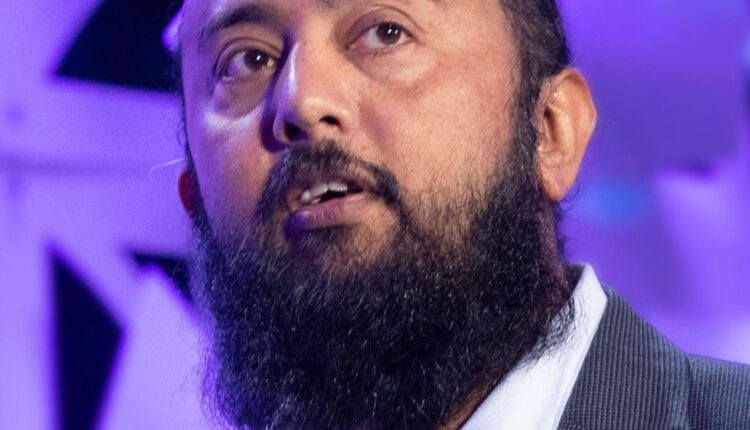 It is common in the tech industry for teams to work in silos, only coming together at the end of a sprint to hand off final deliverables. This over-the-wall approach fails to take advantage of the diverse skills on the team and negatively impacts outcomes. Active collaboration allows the team to share knowledge, skills, expertise, and to identify and solve problems together. It also helps ensure that all team members are aligned on the product vision and goals, and that the final product meets the needs of all users.
At SAP, we are committed to creating inclusive products that all people love to use for work. This requires active collaboration and communication among user researchers, designers, engineers, and product managers throughout the entire design and development process. I want to share some of the ways we have transformed how our teams work in order to inspire others to do the same.
Here are four simple things that your teams can do today to improve the user experience for all and create a culture of inclusion.
#1: Adopt an inclusive approach to how teams work together from the very beginning
To ensure everyone on the team gains a holistic understanding of the needs and motivations of the people they are creating products for, we need to get everyone involved right from the start. This means enabling user researchers, designers, engineers, and product managers to work together throughout the end-to-end process. It also means that each member of the team will be involved in the research itself.
At SAP, we are committed to making Inclusive Research part of our everyday practice. For this to happen, user researchers take a participatory approach to the research itself – and intentionally include people from different cultural backgrounds, regions of the world, with a range of disabilities, working environments and more. This has proven to be a game changer for our teams and has led to some surprising and impactful insights. Involving the core team in the research process also makes it possible for engineers to quickly build and test prototypes to ensure they function as intended, and for product managers to prioritise and integrate features into the final product.
#2: Be intentional about how the work happens.
Active collaboration can only happen with the proper infrastructure in place to ensure designers, researchers, engineering, product management, and other key roles are continuously sharing work, getting feedback, and troubleshooting issues together as part of the day-to-day process. Collaboration rituals must be intentionally designed and inclusive of all roles on the team. By actively collaborating and communicating throughout the process, the team can proactively identify and address potential barriers to accessibility and usability.
Daily standups, frequent work sessions, and weekly retros are examples of the kind of rituals that make it easy for designers and engineers to work through issues they find together; for user researchers to continuously evaluate the designs and prototypes as the team comes up with different iterations of the experience they are developing; and so that product managers can make data-driven decisions throughout the end-to-end process.
#3: Promote diversity within the team
This is often overlooked but plays a critical role in creating inclusive outcomes. It's about being intentional about the diversity within the team itself. Diverse perspectives lead to better products. A team with diverse backgrounds and experiences brings a range of perspectives and insights to the design and development process.
When choosing who to assign to a project, focusing on diversity will allow the team to benefit from the unique perspectives within the group and contribute to the creation of products that are more inclusive and usable for a wider range of users. It's at the intersection of our differences that we can truly foster and envision breakthrough ideas.
#4: Start developing a problem-seeking mindset
In order to find solutions, you must first understand the problem. Creating products for a diverse global population requires us to proactively identify gaps in the current experience. Identifying the issues early on is something that needs to be celebrated and seen as an opportunity to improve the experience before it launches to customers.
The team must be open to challenging their own assumptions and biases and seek to understand how to make accessible and usable experiences for everyone. We have to continuously remind ourselves that we are not our users, and hence need to have complete and unwavering focus on not only understanding the users but aligning as a team on the problem we are trying to solve.
Design at SAP has made it a goal to come together as one intentionally diverse team with a shared purpose for creating inclusive experiences that improve people's lives every day. By working together to understand and meet the needs of diverse users, team members can develop a shared understanding of the importance of inclusivity and a commitment to building products that are accessible and usable for all.