Manufacturing in the Middle East: What to Expect in 2024
As the Middle East's manufacturing sector grows, Khaled AlShami, Infor vice president solution consulting, Middle East & Africa shares 2024 predictions to enable the manufacturers navigate challenges and shape a future of innovation and resilience.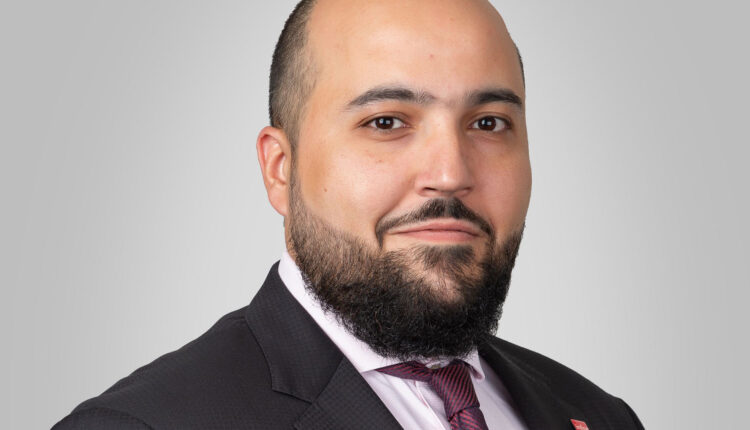 The manufacturing sector in the Middle East is on a growth trajectory, with countries including Saudi Arabia, the UAE and Egypt investing heavily in developing their manufacturing bases to diversify their economies.
In Saudi Arabia, the government is championing the sector as part of its Saudi Vision 2030, and the National Industrial Development and Logistics Programme (NIDLP) aims to transform the country into an industrial powerhouse and a global logistics hub, including unlocking the full potential of local content and the 4th Industrial Revolution. Output in Saudi Arabia's manufacturing market is projected to amount to US$243.80 billion in 2023, with a compound annual growth rate of 5.77% expected between 2023 and 2028, according to Statista.
In the UAE, national initiatives such as the government's "Operation 300bn" strategy aim to increase the industrial sector's contribution to gross domestic product (GDP) to AED 300 billion (US $81.7 billion) by 2031. The government is also keen to use technologies such as artificial intelligence to help propel the sector to new heights.
The government of Egypt aims to increase the country's industrial production from about EGP 3.6 trillion ($117 billion) in 2022-23 to EGP 4.3 trillion in its 2023-24 plan. The government plans to achieve industrial output of about EGP 2.46 trillion by the end of 2026/25, compared to about EGP 1.83 trillion in 2023/2024, with an average annual growth rate of more than 18% during the years of the plan.
Despite this, individual manufacturers face numerous challenges including persistent global inflation, supply chain issues, and increasingly high customer expectations.
To navigate these challenges and be primed to tap opportunities for growth, manufacturers must ensure that they understand the changing landscape and are ready to embrace new digital strategies, enabling them to turn challenges into opportunities.
Here are five 2024 predictions for manufacturers:
Rebalancing business will continue to be a challenge
While manufacturing is growing as a sector in the region, it is not immune from global challenges. While most global indicators of supply chain performance, labor markets, and productivity are gradually aligning with their pre-pandemic trajectories, inflation, fiscal spending cuts, and geopolitical instabilities continue to loom over 2024. Investment in software and other digital technologies will help Middle East manufacturers to hedge against this VUCA (volatility uncertainty, complexity, and ambiguity) in 2024 and maintain their momentum.
Manufacturers will accelerate investments to protect long-term profitability by broadening their smart manufacturing capabilities. The two dominant themes will be continuing to implement smart factory initiatives to achieve targeted business goals, and utilising digital technology to increase supply chain visibility, productivity, and connectivity with suppliers, partners, and consumers.
AI will be key to optimising supply chains and inventory – In response to pandemic-led shortages, which are still very much in the mind of logistics professionals, companies have recently sought the protection of just-in-case inventory management and increased inventories to manage contingencies.
This approach, however, has resulted in storage space shortages and a meteoric rise of warehouse rents. As manufacturers realise the long-term nature of this VUCA environment, more and more will pivot towards a data-driven and agile approach that dynamically adjusts to real-time conditions.
Spending on AI-enhanced supply chain management solutions will increase next year as manufacturers look to balance the cost and risks of inventories. Supply chain management solutions that predict demand and risks and consider supplier reliability and agility and transcontinental transportation risks will be a key factor in creating the market leaders and winners.
Automation will debottleneck warehouses – 2024 will see rationalisation of warehouse capacity, in light of increased real estate prices and higher interest rates. The focus will be on optimising capacity through automation. Warehouse management systems (WMS) are likely to play a critical role because they can optimise the velocity of goods, reduce errors, improve labor productivity, and optimise warehouse storage. Integrating WMS with other supply chain solutions will see an acceleration in 2024, as customers look to achieve agility, transparency, and increased productivity in their supply chains.
AI will engulf Industry 4.0 – AI is now already at the heart of any Industry 4.0 transformation. It is widely acknowledged as the most important tool redefining the boundaries of manufacturing. However, 2023 was the year of Generative AI. The speed of maturity of Generative AI has taken the industry by surprise. 2024 will be the year of maturity for Gen-AI-related use cases and how Gen-AI will collaborate with traditional predictive AI to unleash more areas of productivity.
Four use cases are likely to mature the most and find wider adoption:
Predictive maintenance. The utilisation of AI-driven predictive maintenance has evolved from preventing costly breakdowns to orchestrating maintenance schedules to optimise production. The vendor landscape will likely mature the most, and more solutions will be available to meet customer complexities and needs. As industrial equipment companies switch to the servitisation model, it will act as an additional driver.
Dynamic supply chain management. After making its impact felt in inventory management and demand forecasting, AI will revolutionise supply chain management, from demand management to last-mile delivery.
Product quality via cognitive analytics. The adoption of AI-powered cognitive analytics to enhance quality control is likely to grow and mature with incorporation of Gen-AI.
Innovative design with Gen-AI-driven creativity. Product design will witness a Gen-AI-driven makeover, with algorithms generating innovative concepts based on consumer preferences and market trends. This will expedite design cycles and enhance product relevance in dynamic market conditions.
Ecosystems will take centre stage – Ecosystem-centric thinking has gained solid traction in the past few years, and it will accelerate in 2024. There are various types of digital ecosystems. Some are defined by the number of partners involved, and others by what they offer. All ecosystems share these four characteristics: symbiotic, customer-centric, scalable, and most importantly, focused.
Technology partner ecosystem. No man is an island. This is particularly true for digital transformation projects, which typically rely upon several specialists. Relying on a single turnkey partner will increasingly give way to a partner ecosystem approach, which will handle the size and complexity of projects.
Platform ecosystem. Leading manufacturers are pivoting from product-centered thinking to modern platform-oriented digital thinking. In this new era, composition platforms provide the plumbing and glue for agility and digital transformation. Manufacturers will rely increasingly on the flexibility of platforms over monolithic products.
In conclusion, the manufacturing landscape will continue to evolve, battling the VUCA environment, relying on Industry 4.0 and AI synthesis in 2024. This evolution isn't just about boosting productivity; it's about fostering innovation, sustainability, and creating a future that combines human ingenuity with technological prowess. Embracing these advancements ensures the manufacturing sector withstands the near-term challenges and emerges even stronger in the coming decades.