Optimising Value in Real Estate Operations and Maintenance
Prabhu Ramachandran, Founder and CEO of Facilio, says as with any software, especially one that leverages AI and IoT like the new breed of digital real estate solutions, the quality of the data used underpins the results.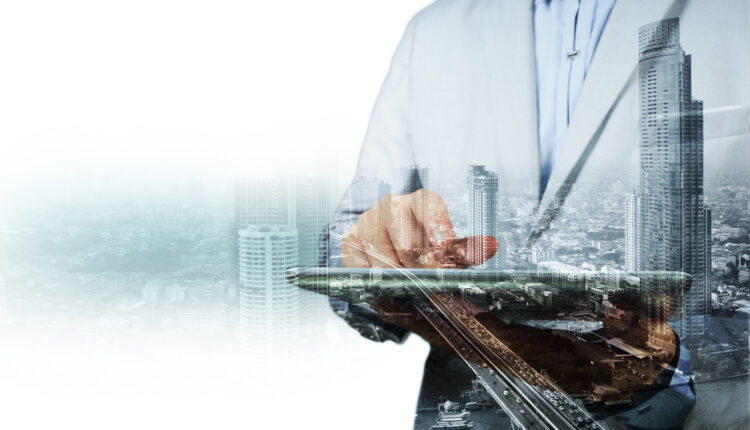 Since the basic software solutions developed for the industry in the late 1980s, Computer aided facilities management systems (CaFM) have grown into one of the most important enablers of asset maintenance, in real estate. The version of CaFM, which has been in play in recent years, includes features to manage inventory, vendors and assets; provide cost analysis; and deliver many other management empowering services.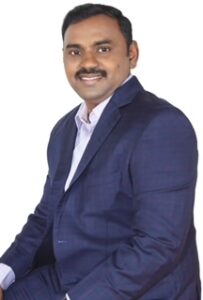 Real estate operations have certainly moved on from paper-based records and management systems using CaFM, and have even evolved to cloud-enabled applications in the recent years; achieving fairly quick turnarounds, an increased life span of assets, and reduced operational inefficiencies but should such improvements be all that O&M teams expect of their digital tools? Most certainly not!
Contemporary real estate operations demand greater flexibility, scalability, and interoperability, than ever before. In response to these needs, progressive real estate owners and managers are now turning to a new, disruptive, class of digital tools, in the form of enterprise-grade O&M software platforms, which aim to optimise operational agility and efficiency, while maximising asset life, and achieving quick ROI to boot.
Next-Gen Data Driven O&M platforms
As with any software, especially one that leverages AI and IoT like the new breed of digital real estate solutions, the quality of the data used underpins the results. The latest generation of O&M software accesses real-time building data, to derive insights and optimises both asset performance and tenant experiences.
This is a major leap forward, especially because such data is typically siloed and unusable, in portfolios that are yet to implement IoT connectivity. This is why the latest digital tools transforming the real estate industry are built around the collation of data from systems across vendor and operational layers, to maximize results, and streamline workflows. And this transition makes perfect business sense. After all, the choice is between integrating the entire suite of tools, making certain the entire workforce has access to up to the minute data, and making instant sense of inputs from multiple third parties, on the one hand; and having to constantly encounter blindspots, being reactive in resolving issues, and having limited scope for innovation, on the other.
Essentially, what the new generation of data-driven and centralized O&M platforms enables is seamless integration of automation, workflows, processes, and information; on a single platform, which is accessible from a single window view, to all stakeholders. A real estate portfolio that has implemented such a unified platform gives the operatives handling the O&M function unprecedented capability to create custom workflows and approvals, which not only mirror the operational needs exactly, but also deliver enhanced mobility, access control, stakeholder specific portals, service desk improvements, contractor management, data-led decision making, and more.
Unified tools for unified operations
The latest iteration of CaFM seeks to deliver the holistic enhancement of all O&M processes, under the management of a centralized software platform. It multiplies value by integrating diverse systems to achieve portfolio scale optimization of outcomes such as energy management, automation performance, and occupant comfort. At the same time, it also enhances the capacity to use 3rd party business software to their full potential – including ERP, tenant management, capital planning tools, etc. As a result, real estate businesses are able to achieve complete operational transparency, anytime-anywhere access to workflows, customisable audits, and much more. For instance, if a facilities management team needs to respond to an occupant complaint about HVAC performance, a unified system is able to instantly notify the technical team, initiate the response, and keep the tenant updated throughout the process of addressing the service request.
Legacy CaFM solutions, on the other hand, attend to functions in isolation, making it much less likely that all stakeholders are empowered concurrently, and to the same extent. Not only do unified platforms make the response to such a request quicker, and more likely to be comprehensive, they also ensure that each individual concerned – whether those providing the service or those that have raised the issue – get timely inputs. O&M software platforms like Facilio take these capabilities further, by streamlining and orchestrating workflows, and enabling AI and ML based predictive analytics, for good measure.
O&M software has evolved to deliver comprehensive, system-scale value
The talk of totally integrated real estate, with granular transparency across all systems, goes back to the origin of the smart buildings and smart cities idea. However, at the outset, it was imagined that these capabilities would need to be built from the ground up. The connected approach to CaFM solutions introduces a radical new way to achieve the same outcomes, but far more inexpensively, and using a hardware-agnostic approach that can be retrofitted onto pre-existing building stock.
By leveraging IoT networks – and integrated datasets that monitor asset performance, energy usage, and other critical metrics – the software platform based approach enables building owners and operators to drill down to real time rich analysis of data derived from elements as varied as maintenance schedules, operating costs, and service quality. Ultimately, this enhanced transparency empowers all stakeholders, especially O&M teams, with real-time access to mission critical information on asset health, vendor performance, cost analysis, resource utilisation, and any inefficiencies; leading to a fundamental evolution in the management of property operations.
Such advantages are tipping the industry consensus on the adoption of integrated, data-driven O&M platforms. A new era of concurrently optimised tenant experiences, operational bottomlines, and asset performance is dawning; which will redefine and rejuvenate the industry, across all parameters and functions.