Protecting the Explosion of Office 365 Data
On World Backup Day, Toni El Inati, RVP Sales, META & CEE, Barracuda Networks, elaborates on the importance of protecting Office 365 data.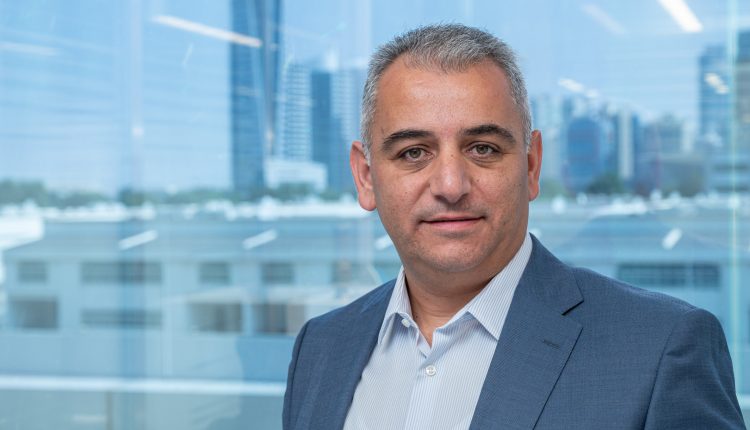 Over the last 12 months, we've become more reliant than ever on technology, and cloud solutions in particular have proven especially effective in delivering the pace and scale of innovation that enabled governments, businesses, and societies to rapidly adapt to the ever evolving 'new normal'.
It's no surprise that with its long-standing position as a global leading technology provider, and noteworthy investments into establishing Middle East cloud data centers, Microsoft has seen a surge in the regional adoption of its flagship Office 365 platform. According to Thexyz blog, in March 2020, the number of Teams meetings increased 380% in just the first 19 days of the pandemic, climbing from 560 million to 2.7 billion per day. Last April, there were 258 million licensed users and 75 million active Teams users per day. The average gain in monthly Office 365 users nearly quadrupled from October 2019 to April 2020, in large part due to the increased reliance on collaborative work during the pandemic.
Clearly, Office 365 has been pivotal to successfully remote work strategies, but this world backup day, it's worth considering an aspect of this incredible offering that's often overlooked!
The Importance of Protecting O365 Data
It's a common, albeit incorrect, assumption that the availability and integrity of Office 365 data is a given. Much to the contrary, Microsoft itself recommends that customers use third-party backup, as the company only guarantees the availability of its service, not the retention of your data. It's likely that this caveat of using the service has been largely overlooked as Microsoft does include some native retention. However, few customers appropriately grasp the limitations of this until a problem arises.
On closer inspection, customers may find that Microsoft's built-in tools are basic, and restoration with native tools often proves to be difficult and time consuming. For these reasons, organizations looking to protect fast-growing data express concerns about the completeness of backup and retention solutions, as well as security, compliance, and, most importantly, how easy that solution is to deploy and use.
The recent 'The State of Office 365 Backup' report by Barracuda found that 72% of respondents are concerned with ransomware locking/attacking their O365 data. This should come as no surprise as over half (52%) of organizations surveyed had experienced a ransomware attack. To remedy this, the vast majority (79%) of respondents agreed that multiple layers of role-based access control for backup copies is important.
The Industry Pioneer Playbook
Forward thinking organizations have been quick to recognize that the shortcomings of Microsoft's cloud-based Office 365 solution suite, is best overcome by leveraging a cloud-native backup solution. They have therefore opted for SaaS solutions that are fast and easy to get up and running. These organizations have made a conscious, significant infrastructure commitment in Office 365 to both SaaS and the cloud. In some ways, it's a mindset change as businesses shift from an on-premises approach to cloud solutions like Exchange Online, and the growth of Office 365 underscores that this decision is a valid and popular one.
Barracuda research also uncovered where organizations want to keep their data in the cloud, as it revealed that 77% of respondents would prefer to keep Office 365 data in Azure. Performance is part of the reason, so it is not surprising that 76% of these respondents also feel that a close relationship between Microsoft and the backup vendor is critically important.
Backup, to Move Forward
The growth of Office 365 data isn't only due to the increased number of users, but due to the very nature of remote work that relies heavily on SharePoint, OneDrive, and Teams. This volume of data is therefore only set to grow and utilizing a cloud-based backup solution for Office 365 means data remains in the cloud throughout its lifecycle, offering better performance, lower total cost of ownership, and zero maintenance.
This World Backup day offers the perfect opportunity to introspect. As IT decision makers, we might have found our hands forced into embracing Office 365 sooner than we anticipated and in the long run, this will almost certainly prove to be for the best. With investments having been made, and the value of Office 365 now being abundantly clear, it's the perfect time to double down on your commitment to the cloud and protect what's ultimately your organization's most valuable asset – its digital data.