Shields up
Prem Rodrigues, Director for the Middle East, Africa and India at Siemon explains why shielded cabling is significantly better suited to support modern healthcare environments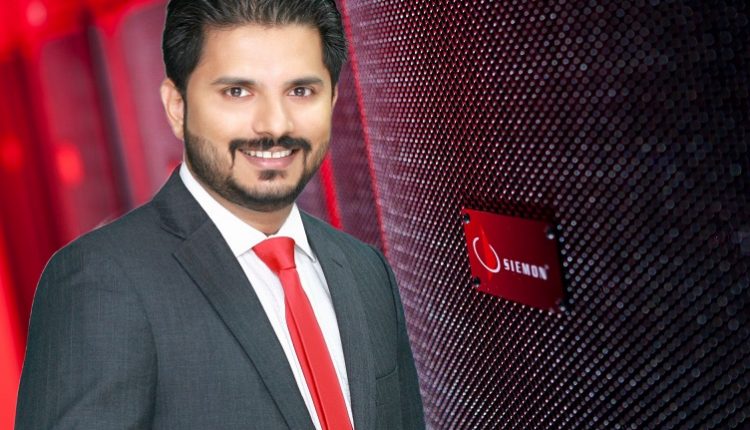 The tremendous advancements in networking and IP-based technologies combined with initiatives to promote the secure sharing of digital health records between providers have naturally resulted in the migration of most data-generating operations and devices in hospital, medical, and outpatient care facilities onto the IT network. Devices can now communicate and share data, making data management and communication between the medical staff and patients easier, faster, and more reliable.
Take digital imaging technology for example. X-rays and ultrasounds continue to produce data-heavy 3D and 4D images that are transmitted, stored, accessed, and shared between medical staff anywhere on a connected network. The same applies to tablets and Computers on Wheels that operate through a wireless network and enable access to medical records throughout the healthcare facility. Video conferencing technology uses the IT network for real-time and face-to-face information exchange for patient consultations, and entertainment systems enable Wi-Fi and TV right at the patient's bed.
These advancements place demand on the technical infrastructure and a well-designed structured cabling deployment is key to supporting high-bandwidth applications (e.g., Wi-Fi and imaging) and end devices powered by PoE (e.g., cameras and lighting), as well as ensuring plug-and-play interoperability between networked equipment in healthcare facilities.
The need for high performance
It is recommended to install a minimum of 10Gb/s Ethernet-ready category 6A shielded cabling to support the IT needs of all healthcare environments.
CT scans and PET scans can easily produce files of 10 or 40 gigabytes in size and require a high-performance cabling network to be moved quickly and accurately without incurring high latency (i.e., "slow time") due to bandwidth saturation.
Considering the increased deployment of wireless devices in healthcare facilities, cabling and equipment connections must be ready to support the required Wi‑Fi uplink capacity. This is particularly true for the new wave of wireless technology known as Wi-Fi 6 (IEEE 802.11ax), which has greater than 5 Gb/s "real-world" data rate capability. To support Wi-Fi 6, as well as provide a path to emerging Wi-Fi 6E and Wi-Fi 7 technologies, two- category 6A/class EA or higher rated cabling links are recommended at each wireless uplink connection point.
Not only do shielded cabling systems enable advanced network performance due to superior crosstalk and external noise immunity provided by the shield, but they also address interference concerns. In some healthcare environments, cabling might be exposed to high magnetic fields from diagnostic and radiology equipment that can have detrimental effects on the transmission of electronic healthcare information over the network. Here, shielded cabling offers superior EMI/RFI immunity.
Not surprisingly, many areas of a healthcare facility, including laboratories and operating theatres, are considered harsh environments due to wash downs and chemicals. Here, plugs and outlets need extra protection, such as industrial form-factors with chemical-resistant thermoplastic housings and IP66/IP67-rated seals that protect plug and outlet contacts from dust, moisture, vibration, and chemicals.
Cabling design considerations
While designing new IT cabling infrastructure, it is important to carefully consider the implications of the grade of network cabling specified. For example, cabling systems supporting less than 10Gb/s‑capability can become bottlenecks when retrofits and upgrades are required later down the line. Network cabling remains the most difficult and disruptive component of the network infrastructure to upgrade or replace. Further, given the round-the-clock operation in hospitals, cabling moves, adds, and changes (MACS) can have a serious impact on uptime and maintenance of critical hospital protocols such as infectious disease containment. Shielded category 6A and fully-shielded category 7A/class FA cabling systems provide a lifecycle of 10 to 15 years or more and will support multiple generations of Wi‑Fi and active equipment upgrades. Shielded category 6A and category 7A/class FA cabling systems provide much higher performance, offer a longer usable lifetime, and provide a much greater return on investment than lower-performing balanced twisted-pair cabling options.
Looking at cabling topology, implementing zone cabling (the deployment of outlets in zone enclosures logically positioned throughout a floor or overhead space) allows easy access to spare ports located in the work area or ceiling so that changes to existing equipment or the addition of new devices is minimally disruptive. Field-terminated plugs enable quick and reliable custom-length connections to equipment outlets and outlets housed in zone enclosures as well as, in special cases, when it's necessary to terminate a horizontal cable directly to a plug connected to a device.
A helping hand
With a number of considerations specific to medical environments, selecting the right cabling can be an overwhelming task, but luckily there are standards and guidelines in place to help. Both TIA and BICSI have updated their healthcare standards to address the changing needs of this environment and network designers are advised to refer to ANSI/TIA-1179-A (2017), Healthcare Facility Telecommunications Infrastructure Standard and ANSI-BICSI -004-2018, Information Communication Technology Systems Design and Implementation Best Practices for Healthcare Institutions and Facilities. The TIA standard provides a guidance on cabling, distances, pathways and spaces, whereas BICSI offers design guidelines on healthcare system topologies and installation.