Taking back control of the network
Covid-19 accelerates cloud transformation and stretches the network to its limit - SD-WAN ensures you stay in control, writes Mohammed Retmi - Head of Regional Domains, Middle East & Africa - Orange Business Services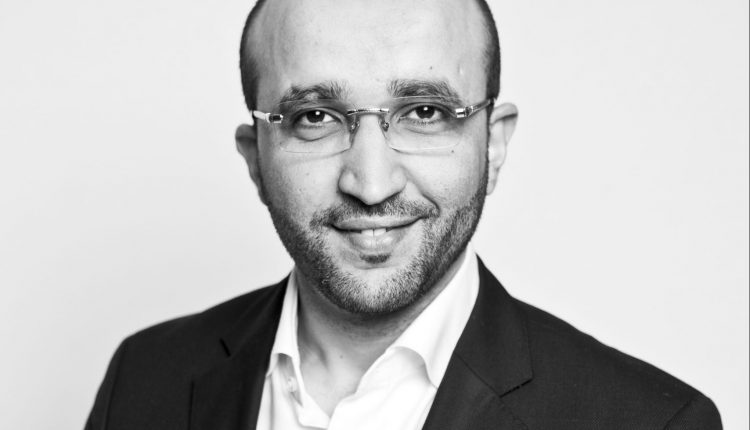 Among all the disruption of the current crisis, we can see a very clear pattern emerging across our regional enterprise customers and this is a shift to the cloud, which is rapidly becoming the limit of the network as more customers recognise and respond to the need to digitally transform. Customers are looking for the ultimate prize of lower costs (moving from a CAPEX to an OPEX model), agility and improved customer experience.  But the concern we hear regularly is that when moving applications to the cloud, there may be a corresponding loss of visibility and control.
Our own experience is reflected in the recent IDC white paper  – Redefining Customer Experiences with Cloud and Artificial Intelligence-Enabled Contact Centers. The paper comments on the rising demand and increasing uptake of cloud-based solutions in the Middle East, shown by the increase in the deployments of software as a service, platform as a service, and infrastructure as a service. It also highlights some of the challenges of adopting cloud, from security concerns to lack of adequate quality of services, and integrating systems with third-party applications.
However, successful digital transformation requires network transformation and the tools to optimise the network.  As enterprises go through digital transformation and they harness the applications they need to transform, bandwidth requirement leaps and the network has to transform in order to respond to meet the needs of the emerging digital business model.
Cloud migration is the main driver of SD-WAN transformation among our customers and when migrating to cloud-based infrastructure or software, they need robust and manageable communications infrastructure to support the cloud resources on which their business processes rely.
According to the IDC paper, most companies identified data residency and governance, and industry-specific regulations as major discouraging factors when considering a cloud-based solution. Despite this, it also shows that through digital transformation, 57% of organizations aim to improve customer experience and strengthen customer engagements, while 55% intend to develop innovative products and services.
Of course, it's not a uniform shift to the cloud and companies are migrating at different rates mirroring the local country regulatory developments – but the major cloud service providers are now here in the region and regulators are increasingly looking at the opportunities and advantages of cloud as a driver of digital business transformation with data at the heart of the business.
When it comes to customer experience, voice connectivity remains a critical element of CX – 50% of customer interactions still happen through the voice channel and our customers are looking for a voice-ready solution that facilitates the smooth transition of voice and data to the cloud.
Just recently, Orange Business Services announced a global strategic collaboration agreement with Amazon Web Services (AWS) to help enterprises accelerate their digital transformation and leverage the benefits of the cloud to adapt quickly to market changes and user needs. This will deliver new solutions for migration, data analytics, innovation and security, along with training and certification, with new products and services fast-tracking customer journeys to the cloud. A one-stop approach removes multivendor complexity for customers, speeds up digital transformation and enables innovations to enhance cloud applications.
SD-WAN is becoming an essential tool for IT departments which are increasingly becoming service brokers for a variety of SaaS applications. By using SD-WAN  to manage multiple applications across different service providers, the IT department can offer a diverse portfolio of applications while managing end-to-end visibility and service quality over the supporting network.
So, digital and cloud transformation is also an opportunity to move to next-generation SD-WAN transformation in order to optimise the network and deliver all the benefits to the business of the increased flexibility and agility – essential to business at any time but vital factors in times of dramatic change.
We can see the sectors that are transforming at the fastest rates and not surprisingly, these include retail, retail banking, transport & logistics, all of which are very active. In the banking sector, for example, cloud migration and digital transformation starts at the first level which covers the non-banking applications and offers flexible costs and a basis for unified communications services in the cloud. Beyond this, the next level involves a shift of the datacenter to the public cloud and moves the network from Software-as-a-Service to Platform-as-a-Service.
This is where the benefits of SD-WAN transformation really start to kick-in. These include additional flexibility, agility and scalability and the option of pay-as-you-go. The value proposition for SD-WAN is taking back control and even if the transformation process is underway, SD-WAN can be retrofitted to ensure you can monitor performance and accelerate your network transformation.
The enterprise needs a network that provides the benefits of greater visibility and control, including security controls, with accelerated service deployment, speed and much more agility.
SD-WAN delivers it.