The rise of third-party software support
Taher Haj-Yousef, Regional Manager for Rimini Street explains why third-party software support is gaining traction among large enterprise customers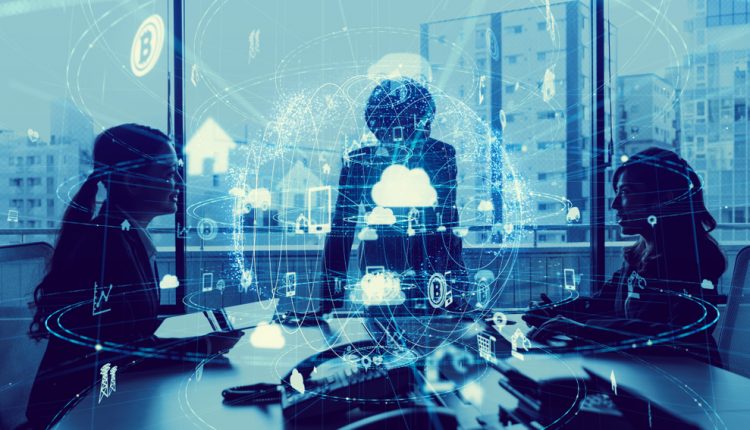 The world of enterprise software support is caught in the vortex of disruptive new developments. On one hand, enterprises are under pressure to hold onto costly and dated software support agreements with vendors. On the other, they are challenged to modernise, improve ROI, and allot budgets for more important and strategic goals, such as innovation and growth.
For many years, CIOs have been grappling with the rising cost of maintaining their enterprise software. These systems have matured over time and organisations have built up functionality customised to their business processes. Traditionally, the existing Enterprise Resource Planning (ERP) systems have been maintained through support from vendors with a mandate to maintain updates and upgrades as per the timelines dictated by the vendor.   However, the costs associated with such a working model have skyrocketed. In fact, according to a leading vendor's own survey, 73% of its customers said they upgraded simply to stay supported, likely because they see no ROI.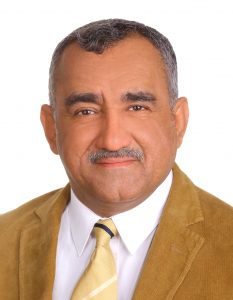 Gartner's "IT Key Metrics Data 2021: Executive Summary" revealed that the number one challenge for organisations to drive growth and innovation was the lack of IT budget to invest in new technologies that are crucial to improve their competitive advantage. Gartner estimated that companies spend up to 90% of their IT budgets on ongoing operational expenditures and enhancements, with only 10% left to invest in innovation.
Furthermore, in an increasingly cloud and subscription world, the c-suite executive has now started scrutinising the not-so-transparent policies of original software vendors. They are demanding more ROI from every investment. In the realm of vendor software support, in many cases, vendors simply have not delivered. They have often looked at software maintenance fees as a guaranteed revenue stream and as a result, they have not been challenged to win those dollars with a competitive support model or differentiated services.
Disgruntlement over software vendors' support policies is widespread, as reflected in several surveys conducted over the last two years. A Morgan Stanley 2018 survey showed that only 2% of CIOs regarded a particular big-time vendor as 'most' integral to their cloud computing strategy. Another survey by J.P. Morgan revealed that only 6.5% of CIOs considered this global giant a key vendor. Essentially, it appears clients are questioning this vendor's credentials as a future cloud platform, the maturity of its cloud offerings, and the business case for abandoning their current, mature and stable system investments.
In addition, the dynamics influencing enterprise decision-making for IT have become far more complex than ever. The IT industry is evolving rapidly, and new best-of-breed cloud solutions are coming to the market. It is anticipated that in no time most enterprise customers will have access to viable cost-effective alternative solutions quite different from the traditional software products used today.
This has opened the doors wide for third-party enterprise software support providers.
In fact, if we look at a 2019 Gartner study, by Frances Karamouzis, David Groombridge, Dolores Ianni, it acknowledges that enterprises should consider third-party support because software vendor support costs keep rising and the return on value keeps going down. It also noted that third-party support would become a mass option and estimated its market would grow by 200% (to reach $1.05 billion) by 2023.
We are witnessing a significant uptick in demand for third-party support services in the Middle East. Businesses are adopting new IT strategies to accommodate changes, including cutting budgets, optimising existing business applications and redirecting resources to work on initiatives to boost the organisation's competitive advantage. GCC countries, including the UAE and Saudi Arabia, have started reviving infrastructure projects and introducing sustainable business policies to stimulate economic growth and attract investors amid the many challenges of 2021 like the effects of the pandemic and the slow economic growth globally.
The signs are clear. The time is ripe for independent third-party enterprise software support services to replace traditional vendor support contracts. The gains of substantial savings on total software support costs and extracting more value from their enterprise software investments by, for example, avoiding unnecessary upgrades and updates, and using those savings to invest in innovation and concrete growth are too good an opportunity to overlook.
It is not a pretentious belief that the best enterprise software support comes from a provider that is solely focused and dedicated to support. Paying great attention to client success by bringing top-of-the-line expert engineers in direct contact with clients is part of the third-party support industry ultimate promise to offer a superior customer experience and best-in-class Service Level Agreement (SLA).
As expected, there is a notion that there are risks in migrating enterprise software support to third-party support services. This argument does not hold water. The third-party support industry has evolved tremendously over the years. Some of the world's largest companies rely on the third-party industry for support of their complex mission-critical enterprise software applications. Furthermore, under third-party support, customers can continue buying additional licenses from the software vendor and they can return to software vendor support if needed, typically without having to pay for the gap period.
The key takeaway from all this is that the IT industry is evolving at a breakneck speed and enterprise software customers should consider alternatives to entering into long-term agreements with software vendors. This is particularly true in the case of their cloud offering as there is no clarity on how they can accommodate their customer's business priorities and needs to have an ROI. Ultimately, Enterprise customers no longer need to adhere to vendors' wishes just to maintain full support. The third-party industry can be a great service in this regard.