Think Green: Five Sustainability Priorities for a 'Greener' Data Centre
Alaa Bawab, General Manager, Lenovo Infrastructure Solutions Group (ISG), Middle East and Africa, identifies five key areas where enterprise decision makers should focus their efforts on to reduce the carbon impact of their data centre operations.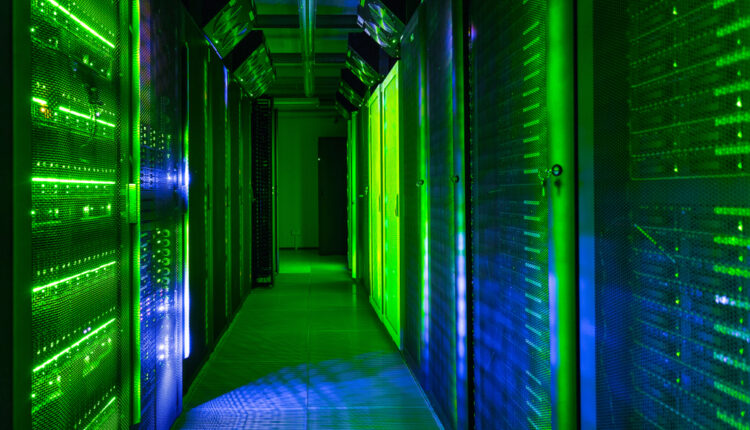 With the UAE being announced as host of the COP28 talks in 2023, and Saudi Arabia committing to reach net zero by 2060, environmental issues have never been higher on the agenda in the region. For many businesses, sustainability has joined efficiency, flexibility and resilience as their chief priorities.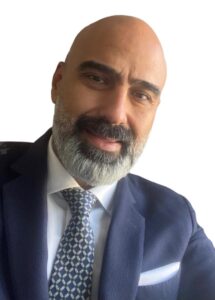 In the post-lockdown economy enterprises are embracing the opportunity to integrate sustainability into the fabric of their data centre operations, both as a business win and for the benefit of society, and to define their pathway to zero-emission computing.
5 priority areas for sustainable data centre operations
Sustainability isn't only about taking incremental steps to reduce carbon emissions and resource consumption. It's a mindset that permeates organisational culture, and as IT organisations, we have a collective responsibility to set the benchmarks and operate in a way that creates a positive impact on workforces, society, and the environment.
Enterprise decision makers need to balance the growing demand for IT with rising expectations around environmentally responsible operations. Here are five areas of focus that can help align data centre operations with sustainability goals. 
Reduce the resource impact of data
Data is growing at an exponential rate. While the potential utility of data makes it a powerful asset, a lack of strategy around its accumulation can quickly turn it into a liability. Currently, around 1% of global electricity is used to power data centres and as we progress towards a world where data is projected to grow to 463 exabytes of data created every day by 2025, electricity consumption could multiply rapidly. The energy impact goes beyond just the electrical. According to a US Government report, a data centre will need on average around 1.8litres of water for every kWh consumed, predominantly for air conditioning purposes.
As part of reducing resource consumption, enterprises should consider moving the infrastructure that underpins their data operations, towards infrastructure built with energy efficiency in mind.
For example, we recommend Liquid Cooling Technology for larger data centers to reduce energy consumption by up to 40%, whilst maintaining uncompromised performance. More energy efficient servers benchmarked by SPECPower, and software platforms like Energy Aware Runtime (EAR) that manage power consumption, can also make a difference.
Create a circular product lifecycle
 The circular economy is the name given to reducing the use of materials and energy in manufacturing products and recovering as much of the end products as possible through reuse and recycling. In the data center industry, many thousands of servers and other hardware are deemed to be 'end of life' each year. To reduce the risk of environmentally damaging waste, the industry needs to set a high bar in terms of recycling, reusing or repairing 100% of equipment stopping it from ending up as landfill.
At Lenovo, we practice a 'Design-Use-Return' model to cover everything from products and packaging, manufacturing and operations and product take-back and value recovery. This includes services such as Lenovo ARS, which ensures responsible asset recovery and data disposal. We also use recycled materials and eliminate plastic, and are using sustainable materials such as sugar cane and bamboo, for packaging, to create a circular product lifestyle. This approach has led us to eliminate over 3,100 tons of plastic packaging waste since 2008. 
Set aggressive targets
Becoming a sustainable business requires accountability. This can be done by committing to stakeholders to meet high standards and industry-recognized sustainability standards. Once you set your targets, there's no backing away. We discovered the success of this approach more than a decade ago, setting the 2020 target of reducing greenhouse gas emissions by 40% – a target we surpassed through a 92% reduction. We've now set our sights on a further 50% reduction by 2030. We have also signed up for the Science Based Targets initiative (SBTi), the first ever science-based Net-Zero Standard for emissions reduction which will combat the current inconsistencies that surround net-zero targets and enable consistent measurement and evaluation of a company's emissions reduction.
Put measurement in place to track progress
It's vital for today's enterprises to get data center measurements under control. The range of metrics that can be tracked, such as water usage, electricity consumption and use of renewable energy, offer wide avenues for energy savings. Understanding how you're measuring environmental efforts and what metrics you need to see moving in the right direction will help to show whether you are really making progress.
At Lenovo we issue an annual report for ESG (Environmental, Societal and Governance) that ensures we are tracking our goals, meeting our climate-change mitigation targets and generally measuring what matters most for the business and for society as a whole.
Optimise your supply chain
Data centres, like any complex structure, are reliant on robust supply chains to replace any failed hardware. Unanticipated downtime can result in wasted energy, so companies need to consider their supply chains to cut costs, strengthen business and mitigate environmental risks.
This includes incorporating transport methods and reducing the distance that products travel along a supply chain. By distributing production to more local facilities, such as we have done with our new factory near Budapest in Hungary, companies can cut the number of steps and dependencies required to get the product from factory to customer and lower the fuel consumption required as a result. 
Taking responsibility
We try to embrace a sustainability-first approach across Lenovo's global operations. Our ethos of Smarter technology for All innately incorporates greener technology for all. Our endeavour is to build a better future where smarter technology continues to empower everyone, and that aim cannot be realised without making a positive impact on society and our planet.
We recognise our responsibility to the environment and encourage and support all our customers, partners and stakeholders we work with to do the same. In taking a holistic view of sustainability, we recognise that there's not one area or strategy that's going to deliver the wide-ranging reduction in carbon emissions we seek. It's also a constant process for improvement – it covers everything we do and is important for our business and everyone we work with.