GeForce RTX 4080 GPU Launches, Unlocking 1.6x Performance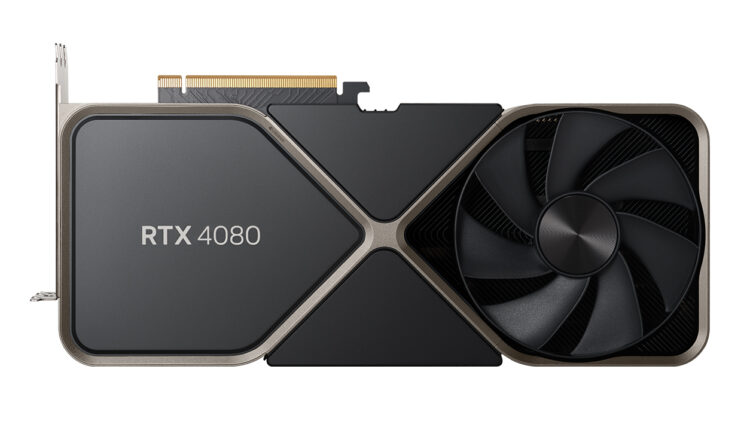 The new GeForce RTX 4080 GPU brings a massive boost in performance of up to 1.6x compared to the GeForce RTX 3080 Ti GPU, thanks to third-generation RT Cores, fourth-generation Tensor Cores, eighth-generation dual AV1 encoders and 16GB memory, plenty to edit up to 12K RAW video files or large 3D scenes.
3D artists can now work with accurate and realistic lighting, physics and materials while creating 3D scenes, all in real time, without proxies. DLSS 3, now available in the NVIDIA Omniverse beta, uses RTX Tensor Cores and the new Optical Flow Accelerator to generate additional frames and dramatically increase frames per second (FPS). This improves smoothness in the viewport. Unity and Unreal Engine 5 will soon release updated versions with DLSS 3.
Video and livestreaming creative workflows are also accelerated by the new AV1 encoder, with 40% increased encoding efficiency, unlocking higher resolutions and crisper image quality. AV1 is integrated in OBS Studio, DaVinci Resolve and Adobe Premiere Pro, the latter through the Voukoder plug-in.
The new dual encoders capture up to 8K resolution at 60 FPS in real time via GeForce Experience and OBS Studio and cut video export times nearly in half. Popular video-editing apps have released updates to enable this setting, including Adobe Premiere Pro (via the popular Voukoder plug-in) and Jianying Pro, China's top video-editing app. Blackmagic Design's DaVinci Resolve and MAGIX Vegas Pro also added dual encoder support this week.
State-of-the-art AI technology, including AI image generators and new editing tools in DaVinci Resolve and Adobe apps like Photoshop and Premiere Pro, is taking creators to the next level. It allows them to brainstorm concepts quickly, helps them easily apply advanced effects, and removes their tedious, repetitive tasks. Fourth-gen Tensor Cores found on GeForce RTX 40 Series GPUs help speed all of these AI tools, delivering up to a 2x increase in performance over the previous generation.
Expand creative possibilities and pick up the GeForce RTX 4080 GPU today from retailers in the region.