Zebra launches MC9300 mobile computer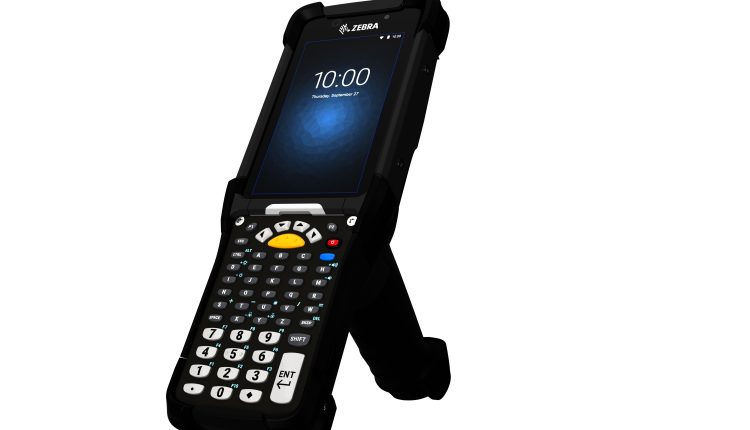 Zebra Technologies has launched the ultra-rugged Android-based MC9300 mobile computer and TC8300 touch computer. As the next evolution of the MC9000 series, the MC9300 enables businesses to modernise their mobile solutions to keep up with the growing demands of e-commerce while shortening training time, improving fulfillment speed and accuracy and increasing productivity by as much as 10 percent compared to competing devices.
Designed to give a performance edge to those on the front lines of business in warehouses, manufacturing, logistics and back-of-store retail environments, the MC9300 is ideal for inventory management, receiving/put-away, returns processing, cross docking, quality control, parts tracking and price audit applications. Its advanced scanning technology can read direct part marks (DPM), dot peen and laser-etched barcodes and quickly capture 1D or 2D barcodes in virtually any condition and from three inches to as far as 70 feet, providing the flexibility to scan items in small bins or pallets on the uppermost warehouse racks. In addition, the MC9300's PowerPrecision+ 7000mAh battery delivers the most battery power in its class,maximizing worker efficiency and productivity by reducing downtime.
"With more than 3.2 million MC9000 mobile computers sold since 2003, Zebra took its best-selling and most trusted enterprise-class mobile computer and made it better by providing businesses with an easy migration path from Windows to Android," said Joe White, Vice President and General Manager, Enterprise Mobile Computing, Zebra Technologies. "We improved the ergonomics and added more than 20 new features to enhance application and accessory performance, user comfort, ease of use, ruggedness, data capture flexibility and device management."