How ASBIS ME Continues to Inspire and Grow
Contributing editor Janees Reghelini speaks to Sanja Horylova, Sales Director, ASBIS Middle East, on inspiring customers and channel partners to adapt, scale and strive for excellence to guarantee long-term operations even during a crisis.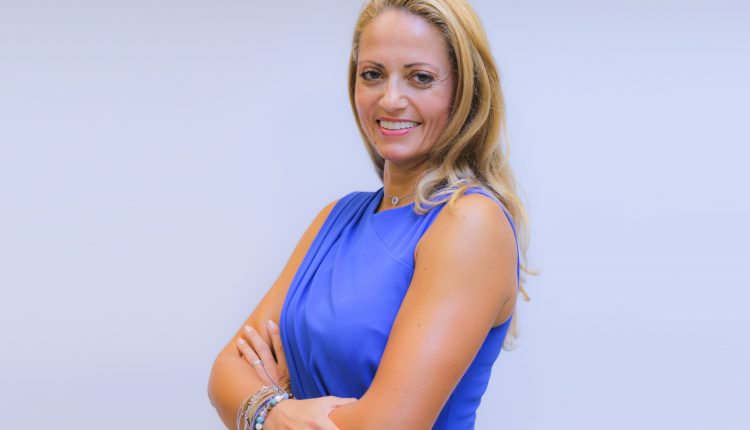 Many organisations across verticals were greatly impacted in the wake of the ongoing pandemic. While some businesses accepted the negative impacts and dwelled on discussions inclined towards doom and gloom, others, such as regional distribution giant ASBIS Middle East focused on alternative growth initiatives and how to make the best of the situation. By adapting to the evolving business landscape, ASBIS was able to sustain and grow its operations.
Sanja Horylova, Sales Director, ASBIS Middle East, says, "It was certainly a difficult time, however as a distributor with more than two decades of regional experience, we have stood the test of time and proven our reliability to our customers and partners. Over the past few months, we decided to evaluate our systems, work processes and communications to see how we could optimise them."
According to Horylova, it has also been a time to reflect and learn. While we are not out of the woods yet, businesses must support one another to continue growing despite challenges.
"One of the most important lessons that resulted from the COVID-19 pandemic is to treat people with respect no matter what. Whether it is your employees, partners, or customers, it is important to understand where they come from and treat them humanely without passing judgments."
She explains that the second lesson the organisation has embraced during this time is around communications – how it is done, with whom and for how long. It is important to regularly engage with stakeholders for successful long-lasting relationships.
"We invited our partners and systems integrators to be open and honest about their challenges during the lockdown. We made it a point to understand their situation. This way we identified the best way to support them. They appreciated the open communication and thereby strengthened their trust in us."
ASBIS also went the extra mile to introduce new impactful communication tools and invested in training their workforce to be equipped to work in the digital era.
"We are able to undertake a lot more tasks by effectively managing time and being focused. Every company is responsible for training its employees and help them to upskill continuously. This way it not only motivates the individual but also enables the company to expand."
The third lesson that has been reinforced by the current situation is that innovation must be an integral part of every firm's ethos. The distributor was conscious of letting their end-users know that even during these challenging times, the company's operations hadn't come to a complete standstill.
"It had only modified and then transformed – which is a natural process of evolution," notes Horylova.
ASBIS organised many webinars and hosted open seminars to offer end customers detailed information and help them be aware on how innovative technologies that the company housed could enable them to make the transition to digital environments seamlessly.
"We have learned to be more accessible to our partners and we've also proven that whatever our customers require, we'll be present to fulfil those demands."
At the moment, the market is vulnerable economically, according to Horylova; however, she expects it to be in a recovery mode over the next few months. "This will happen in different phases for different verticals."
ASBIS is closely monitoring the market trends and economic developments to continue to be the partner of choice for customers as they get accustomed to operating in the new normal.
"We aim to take the way we work and communicate to new levels. Customers will require a partner who can guide and offer solutions to help them make the necessary upgrades in this evolving work environments. We will continue to expand our portfolio to cater to these demands."
Horylova attributes the company's vision, integrity and deep market knowledge as factors that have helped ASBIS to stay resilient and grow its business over the past 20 plus years in the region.
"We know we can deliver despite market circumstances and customers can rely on us because of the integrity we have in everything we do as a company. No matter what the situation is, there is always room for innovation, and this is something we follow at ASBIS," she says.
Over the coming quarters, we will see the regional distributor doubling down efforts on training channel partners and end-users to be more efficient in the new normal with novel cloud-based technologies. ASBIS will also focus on cybersecurity solutions as this is the need of the hour.
She adds, "I believe customers can be successful in today's business landscape, only be embracing as much technology as possible. They have to prioritise and invest in digital transformation efforts seriously. Channel partners must realise that they are a crucial part of the supply chain and invest in skillsets and innovation. ASBIS is here to stay, and our 20-year-legacy proves that. We encourage customers and partners to reach out to us and converse with our highly proficient team to understand how together we can shape the future of the regional technological landscape."