How Avaya Spaces Is Primed To Reshape The Modern Workplace
Sumedh Ganpate, Senior Collaboration Practice Leader, Avaya International, elaborates on how the company's easy-to-use and secure collaboration app Avaya Spaces empowers enterprises to have uninterrupted and enhanced productivity, transforming remote work models.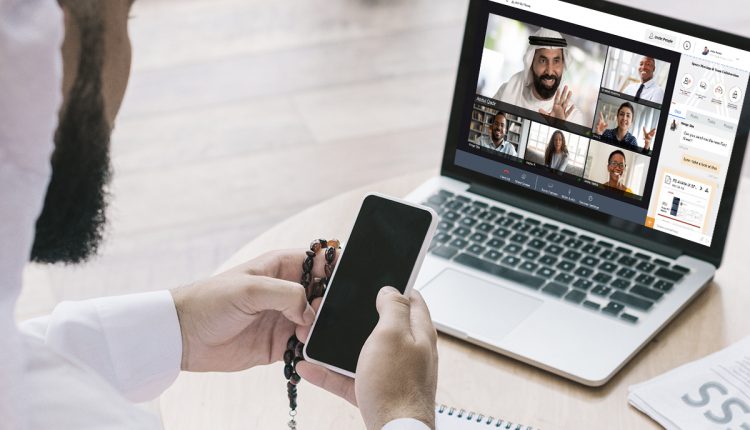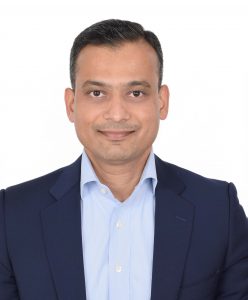 Avaya has played a critical role in enabling business continuity for its customers in recent months. Can you share details on these efforts?
With the pandemic already bearing an unprecedented economic impact, there has been an incredible need for organisations – especially in essential sectors such as government, healthcare, education and banking and finance – to maintain business continuity. Technology is the fundamental enabler of the recent paradigm shift in workforce distribution and market gravitation toward digital service channels. Now more than ever, the ability to bring together globally distributed teams instantly, with immersive, 24/7 collaboration, is essential.
Avaya has certainly stepped up by enabling enterprises to utilise our flagship collaboration app, Avaya Spaces, at no cost for an extended period. Over 2 million users have made use of this offer and Middle Eastern countries which are covered by this initiative include the UAE, Egypt, Saudi Arabia, Kuwait, Bahrain and Lebanon. Similarly, we offered our Contact Center clients the ability to avail of a 90-day complimentary access license to convert their existing office-based contact center agents to remote workers.
Tell us more about Avaya Spaces and how important it is for the Middle East market?
In recent months, quick-to-deploy, easy-to-use, and secure collaboration tools have enabled millions to work from home and we can expect the permanent change in workforce dynamics even once the pandemic is over. Home office productivity requires a new mindset with new tools that go beyond simple video conferencing and offer streamlined, persistent collaboration. Avaya is here to enable this productivity shift.
We understand that the way teams interact with data, technology and their colleagues has rapidly evolved into a richer environment of converged digital channels and modes of communication. Organisations need to build on this momentum and empower teams to work in more effective, intuitive and productive ways, via their preferred channels and touchpoints, wherever they may be and using whatever devices and platforms they choose.
Avaya is giving organisations the ability to meet these needs with Spaces. This easy-to-use intuitive app integrates web meetings and team collaboration, allowing users to create work spaces where they can message, meet, exchange and store files, share content and manage tasks. And because Spaces is cloud-based, it is conveniently accessible from multiple devices. This makes seamless collaboration and communication possible from anywhere, and at any time.
Put simply, Avaya Spaces changes the way work gets done. It is designed to help employees gain control of their day with a solution that empowers them to manage not only their usual tasks, but also the unplanned and new-priority work that arrives nearly every day.
Spaces also enables organisations to extend the capabilities and benefits of their existing investments. Furthermore, seamless integration makes it easy to use the cloud solutions businesses already have, like Salesforce, Microsoft 365, G-Suite and Slack.
Have there been any particular sectors that have been quick to adopt Avaya Spaces?
Educational institutions were among the first in the Middle East to be impacted by the pandemic as regular classes were suspended to safeguard the health and well-being of students and staff. Despite the challenges, it has been imperative to keep the education of children ongoing through their formulative years. Many of us at Avaya, as parents ourselves, saw the primary challenge for students being the lack of human to human, face to face interaction.
Using Spaces, teachers and administrative staff have been able to reliably communicate with parents, students and each other to minimise learning disruption amid school closures. Our solution has enabled students and teachers to securely share documents, coordinate work across teams, and assign and track coursework regardless of where they are located. Universities around the world are using dedicated Spaces, specific to various faculties, to serve admission requests instantly online as a new channel of communication.
Similarly, in the healthcare sector, Avaya Spaces has enabled healthcare workers to conduct remote diagnosis and telemedicine, and patients in quarantine to keep in convenient contact with their loved ones.
In addition, Service Providers are benefitting from Spaces to conduct internal meetings as well as support their customers.
Because Avaya Spaces is built on the Avaya OneCloud CPaaS platform, our customers can easily extend and scale its functionality to include things like AI, chatbots, IoT and more. This enables organisations to customise the solution to the specific needs of their company or market segment.
In recent months, some collaboration platforms have come under fire for security lapses. Can you please discuss what Avaya is doing to ensure Spaces users are protected?
When choosing the right enterprise-grade collaboration platform – whether cloud-based or otherwise – organisations need to evaluate key security criteria. As basic requirements, the platform should implement industry-standard end-to-end encryption. For example, Avaya Spaces is built on a secure and trusted solution, with Google Cloud data encryption at rest. There's also in-transit SAML and OAuth 2.0 support for secure login and GDPR compliance retention policies built-in. As has been clear from media reports in recent months, unauthorised entry can be a prime concern which is why user authentication and password protected entry to meetings are also essential security features.
We understand that our customers rely on Spaces to maintain business continuity and some of their most important strategy meetings are held on this application, with sensitive data being shared via the solutions convenient file sharing functionality. They have the confidence to do this because they know that security is a top priority at Avaya, and we have designed spaces from the ground up with security in mind at every step. Spaces is built on the Google Cloud and data is stored on the Cloud back-end application. Data required by Spaces is stored in encrypted form via Google Cloud. Data required by the browser client is stored in the browser itself in the form of cookies or in the cache. Data required by the mobile application is stored on the mobile application container service provided by the OS and recent mobile OS versions support encrypting application container data. Moreover, when data is being transmitted by Avaya Spaces over a network, it is encrypted.
Several organisations are ramping up their technology investments to cope with the pandemic. What would your advice be for organisations that are struggling to determine where best to invest their IT budgets?
While it might seem almost impossible to find a silver lining to the current crisis, there is in an fact opportunity for IT teams to channel the immense pressure they are under into a water-tight business case for building a remote working strategy that is designed for long term success. The writing has been on the wall for a while now and even prior to the COVID-19 outbreak, research firm Gartner had predicted that by 2023, only one-third of workers will choose the office as their preferred working location.
So, while at present, there's an urgent need for organisations to implement work-from-home initiatives, there's also an opportunity for them to take a more strategic approach, thereby making themselves more appealing and suitable to the digital worker of tomorrow. The technology investments organisations make today will serve to not only ensure business continuity and employee productivity in times of crisis, but also enhance their experiences as the very nature of how employees work itself evolves.