A new age for networking
SDN has the potential to help organizations consolidate and modernise their network infrastructure while rationalising cost. Here is how organisations can fully leverage SDN to make their networks more agile and flexible.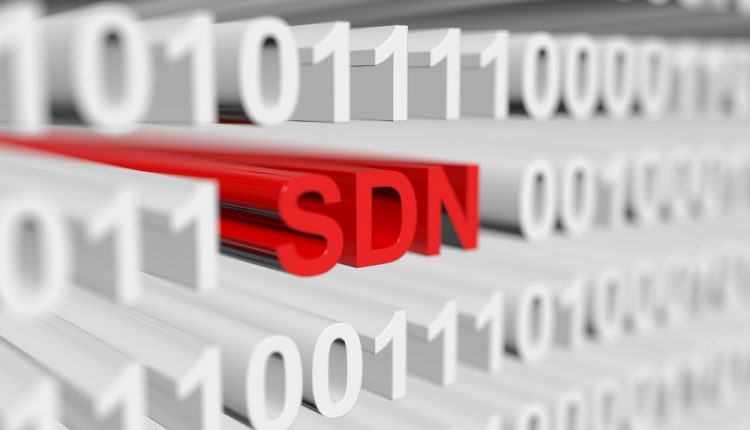 Software Defined Networking (SDN) is an architecture approach that allows enterprises to programmatically control their network resources for more management flexibility. Using a software-based platform that controls commodity network hardware, it helps enterprises deploy their applications seamlessly, leading to increased agility and simplified operations. It also allows for a centralized, programmable control plane, which reduces the administrative burden of having to configure individual networking devices.
Globally, software-defined networking is poised for a period of explosive growth in the coming years, according to IDC. In the Middle East, SDN adoption is now gaining momentum and there is strong interest from sectors that need to adapt fast to digital distribution, especially within government and the public sector, banking and finance, and oil and gas.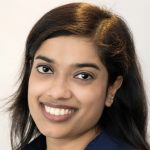 Swapna Subramani, Senior Research Manager – Enterprise Technologies at IDC, says SDN is currently in an early adoption phase across the region. "In the Middle East, SDN reached an inflection point in 2016 and is poised for large-scale adoption. Like any technology, SDN has an adoption curve that first involves early adopters, followed by early mainstream users and then the rest of the market. Early adopters from the government, finance, education, and telecom verticals were seen in 2018."
Though SDN is still at an early adopter stage, enterprises in the Middle East have already started to shift towards software and serviceoriented architecture, according to Osama Al-Zoubi, CTO of Cisco MEA. "Nevertheless, as digital transformation gains momentum and enterprises understand the urgency and the need to enhance network programmability as a key ingredient in the transformation, SDN adoption is bound to become inevitable."
Faisal Ameer Malik, CTO at Huawei Enterprise Middle East, says that the growth momentum is coming from global SDN deployments in data centres – be it telecom industry, enterprises or cloud service providers. "In enterprises with large and multiple campuses, mobility requirement is driving SDN deployment across the world. Implementation of NFV in telecom industry is also gaining pace in the region. SDN is not just as an option but a basic network architecture that everyone will eventually adapt to."
As regional organizations slowly adopt SDN technologies, its outright acceptance is hindered by the additional capital costs compared to the cost of traditional way of managing the network, according to Saurabh Verma, Head, ICT & Digital Transformation Practice, Frost & Sullivan.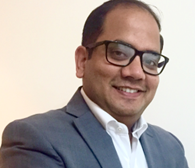 "It is difficult for IT heads to justify the investment through ROI. More mature SDN adoption is found at telcos and cloud service providers, that strive to provide agility and self-service to their clients. In general, the spending on SDN in this region has not caught up to be at par with mature markets like Europe or APAC."
SDN is helping data centres in the cloud era to service networks faster and drastically improve security controls. Research analysts at IDC add that there are several scenarios for data centre SDN adoption including maximizing value from server virtualisation, elastic scaling for cloud service providers, private cloud deployments in the enterprise, network programmability and customization, data centre security and network analytics.
According to Al-Zoubi, it is easy for users to deploy SDN alongside their existing networks and that is what will fuel its growth. "The main reason SDN stands out is because it is capable of running over any infrastructure. This process allows greater control, abstraction, independence and efficiency."
As cyber-threats continue to disrupt traditional security measures, it has become imperative for organisations across all industries to protect business critical data. Hence, security is another motivating factor for organizations to adopt network virtualization and SDN.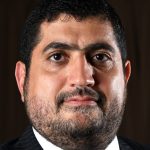 Rasheed Al-Omari, Principal Business Solutions Strategist at VMware, adds that early adopters of SDN in the region are seeing strong business results. "The automation of IT services is freeing IT staff to focus on innovation. Cloud-native applications are enhancing employee productivity and the customer experience. With security embedded from within the data centre network, organizations are finding new levels of data protection and security."
Al-Omari believes that there will be a gradual shift towards software and service-oriented architectures within local enterprise data centres, driven by  accessibility, availability, and security – necessities in today's digitalized environments. "One of the biggest hurdles to the adoption of SDN in the Middle East is changing mindsets from what was normal practice for years, raising awareness of the new possibilities and business benefits, he adds.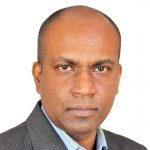 Amresh Nandan, Vice President, Analyst – Tech Industry, Gartner, points out that some of the SDN use cases may involve Network Function Virtualization (NFV) also since there are some overlaps between the two. "The Middle East is expected to see strong growth during next three years. The regional SDN market is now growing rapidly and several telcos have already initiated NFV/SDN implementation programs."
Al-Omari explains that the key value proposition of NFV is to increase the velocity at which IT services are deployed. Fundamentally, NFV aims to virtualize network services and abstract them from dedicated hardware. NFV deployments typically use commodity servers to run software versions of network services that were previously hardware-based. These software-based services are called virtual network functions (VNF) and would run in an NFV environment. Additionally, NFV offers reliability and uptime – network devices fail, just as servers do. Virtualizing network devices allows rapid provisioning of replacements with minimal downtime.
Software defined networking, on the other hand, is the idea of separating the control plane of a network from the data plane that forwards network traffic in order to create a network that is centrally managed and programmable.
Though SDN and NFV both use network abstraction, each uses the resources distinctly and for different purposes, adds Al-Zoubi. "While both technologies depend heavily on virtualization to abstract functions from a software, there is still a significant difference between the two. SDN aims to abstract physical networking resources like switches from an independent virtual network, as opposed to NFV which abstracts functions from the hardware, then moves them to virtual servers. Hence, enterprises using NFV must have a server in order to extract functions from to move them virtually."
Verma from Frost & Sullivan offers another perspective: "NFV highly complements SDN but not dependent on it. SDN is a technology architecture that decouples the network control from the forwarding functions of the physical infrastructure and the goal of this disaggregation is to create a network that is centrally managed and programmable. On the other hand, NFV is a related network architecture that proposes virtualization technology to networks."