A10 launches Thunder 7445 threat protection system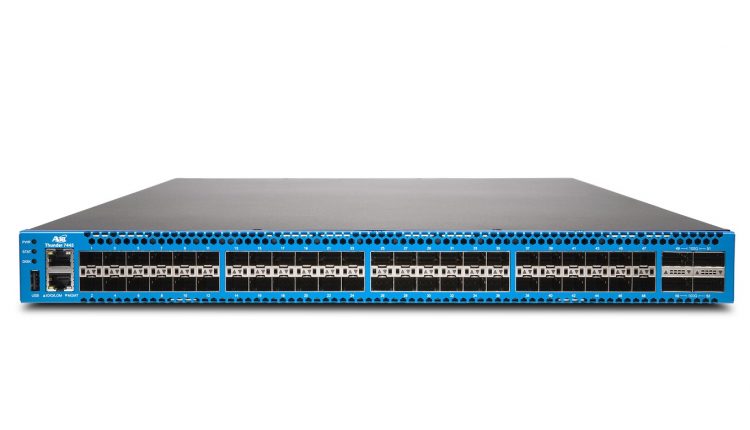 A10 Networks has unveiled Thunder 7445 Threat Protection System, that according to the company has the industry's highest performance 1 rack unit (RU) and highest density of throughput per RU appliance. Now cloud, Internet and gaming providers can protect their infrastructure with A10 DDoS defense while enjoying the cost benefits of 100 GbE networking in the smallest form factor. A10 Network's high-performance Thunder TPS is a flexible and robust DDoS protection solution that offers surgical precision in detecting and mitigating against the full spectrum of DDoS attacks.
The solution is available in a wide range of hardware and software deployment options. By providing the industry's highest performance 1 RU appliance, with a breakthrough 220 Gbps throughput and 330 Mpps, the solution provides distinct advantages over competing products that deliver less than half the performance. The solution enables smaller, more efficient deployment at a time when real estate has never been at more of a premium in data centers, colocation facilities and Internet Exchange Points (IXPs)
Key features include:
Better detection – One-DDoS Protection provides a unique approach to full-spectrum DDoS defense, placing detection capabilities within targeted infrastructure, including Thunder TPS, ADC, CGN and CFW solutions. This provides advanced context, flow and packet level visibility to stop today's most sophisticated targeted attacks.
Unmatched scalability – Delivers 22 times the flow-based detection capacity and 15 times as many simultaneous active mitigations as traditional systems.
Automated wartime protection – Improved attack response times with proactive, intelligent automation featuring five levels of programmatic mitigation escalation and de-escalation. Removing the need for frontline personnel to make time-consuming manual changes.
Reduced security OPEX – Delivers high performance in a compact factor with lower power usage, rack space and cooling requirements. Also, aGalaxy TPS streamlines operations via centralized management, remediation, and analytics for Thunder TPS deployments.