Built to perform
We caught up with Khwaja Saifuddin, Senior Sales Director, Middle East at Western Digital at Intersec, to talk about the trends in surveillance storage.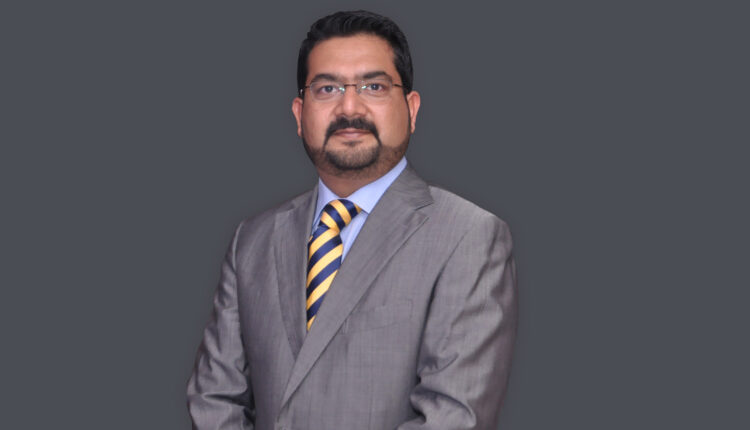 How was last year for you?
As a financial year, 2021 was very good for us not just because demand was there but also because we enhanced our product portfolio. In addition, we made many investments in the market to educate people about the relevance and importance of data, which translated into an uptick in business from commercial to consumer segments.
What are you showcasing at Intersec?
We start from video surveillance storage solutions, scaling up to data centres and high-end storage systems. In this part of the world, regulations require you to keep surveillance data feeds for 120 days, which calls for more and more storage – both cold and hot. So we are showcasing our Purple range in addition to Ultrastar, which goes up to 20 TB, targeted at data centres and enterprises that use thousands of cameras.
How different is IT storage from surveillance storage? Are the demands very different?
Not only the demands but even the drive's architecture is also completely different. For example, what happens is that while cameras are writing data sequentially, there is an AI programme, which is doing analytics. In a typical desktop drive, you are either writing or reading data, and it is not mission-critical. But in a surveillance environment, you can't miss a single frame. This is why our tagline says, 'every frame matters.' Our Purple Pro drives feature AI technology, which helps to reduce frame loss. It enables the recording of multiple streams per camera and supports up to 32 AI streams per drive for deep learning analytics within the system.
How many cameras can single drive support?
A single Purple drive can support up to 64 single-stream HD cameras, but you wouldn't be writing into a single drive if you have that many cameras. We recently tested Milestone's video management software on our storage platform, and it went up to 7000 cameras on a single storage server.
How big is the video surveillance market for you?
It is difficult to break down in terms of revenue percentage. But if you look at it from a relevance perspective, we were the first to identify this segment and came up with Purple drives, engineered especially for surveillance. When we first started, we launched a 320 GB drive, and since then, we have nurtured and grown this segment. Now, Purple Pro drives go up to 18 TB. We have also educated end-users that unlike the average desktop drive, which is built to run only for short intervals, always-on environments of surveillance systems require drives that can withstand heat fluctuations and equipment vibrations. No matter how good your NVR or DVR is, everything goes for a toss if you don't invest in proper hard drives.