Charting the course
Panda is transforming retail with AI-powered omnichannel excellence.
Panda Retail Company is the largest grocery retailer in the Kingdom of Saudi Arabia, with an impressive record of over 100 million transactions annually and a network comprising over 180 stores divided between hypermarkets and supermarkets.
Panda is actively pursuing an innovative omnichannel strategy encompassing e-commerce and aggregated channels. These channels are designed to facilitate a seamless experience for its customers.
"At Panda, we take pride in being a Saudi company committed to delivering exceptional service and quality to our customers. We have been operational for half a century. During this time, we have amassed more than 30,000 SKUs (stock-keeping units) and expanded our operations to over 39 cities in Saudi Arabia. We've also created a loyal customer base, with over 13 million unique customers stored within our CRM system," says Ahmed Suliman Gabil, Director of Omnichannel at Panda Retail Company.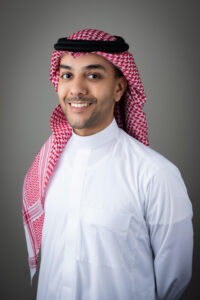 He goes on to say, "Today, we are a step closer to realizing our goal -the ability to personalize customer journeys. This is the result of a calculated strategic plan we set in motion five years ago. We are now witnessing the result of our hard work, and we believe that this will continue to pay rich dividends in the days ahead."
The concept of an omnichannel strategy for customer interactions has gained traction among retailers, and Panda was quick to capitalize on this opportunity.
Gabil remarks,"We have seen major global players embracing omnichannel strategies in the last five to ten years to deliver a seamless customer experience, and this trend has also manifested in Saudi Arabia. Our country is known for its tech-savvy population, with over 50% under 30 years of age and an impressive 95% mobile and online penetration rate. It ranks among the world's leaders in digital connectivity."
With Panda taking steps to personalize customer experience to the greatest extent possible, it was essential for the retailer to choose the right partner and enabler. "This is why our partnership with Unifonic is particularly important because we share the same strategic vision. We both recognize that the paradigm has shifted from one-to-many to one-to-one communication tailored to each customer's specific needs. As a result, we are both fully committed to making this vision a reality," says Gabil
Offering an effortless experience between online and offline is paramount for the retail industry, and Panda is well on its way to realizing this ambitious goal. "Closing the loop, which many players within the retail landscape strive to achieve, remains challenging. I would say we are closer to achieving it now than we were a year ago. However, are we there yet where the experience is purely seamless for everyone? Perhaps in some industries, like Telecom, but in retail, I would estimate that we are about 80% there in terms of driving that seamless experience," according to Gabil.
He adds Panda, backed by Savola Group, has made significant investments in making this vision a reality. "Starting from 2024 onwards, we anticipate that the gap will narrow even further. We predict that by the end of next year, we will be closing in on the 95% mark, achieving a seamless experience where we truly bridge the gap between online and offline, ensuring a smooth transition for customers while being present at every touchpoint, wherever and whenever they desire. It's a goal we are actively working towards."
Panda, which is currently using Unifonic's chatbots for their customer service, is also gradually moving towards implementing this technology to facilitate unique customer-initiated conversations. For instance, if a customer has an inquiry or wishes to share a recommendation, Panda is in the process of automating this interaction. "This automation ensures a more streamlined and positive customer experience, allowing us to respond promptly to requests and feedback, "says Gabil.
Panda's overarching vision is to become a true partner within its communities. "We seek to understand which communities our customers are a part of and determine how we can deliver value precisely when and where they need it. This is where Unifonic truly helps us," notes Gabil.
He says Panda chose Unifonic's customer experience platform because its existing solutions align with the retailer's strategic objectives. "When selecting partners, we look at their capacity for innovation and understanding of our industry. In this regard, Unifonic has shown a strong understanding of what we do, for which we are appreciative."
Panda has plans to expand its geographical footprint and already established a robust presence in Egypt. "We continue to explore various markets as long as they allow us to deliver the right value for our customers. This factor plays a pivotal role in deciding which markets we choose to invest in, and it has proven to be instrumental in our success so far," says Gabil
He concludes by stating that Unifonic will be key in Panda's future growth plans. "Unifonic consistently champions innovation and deeply understands how to connect with our customers. Ultimately, our shared goal is to enhance customer satisfaction, and we've been striving to achieve this."
.