Dataiku Welcomes Databricks to Its LLM Mesh Partner Programme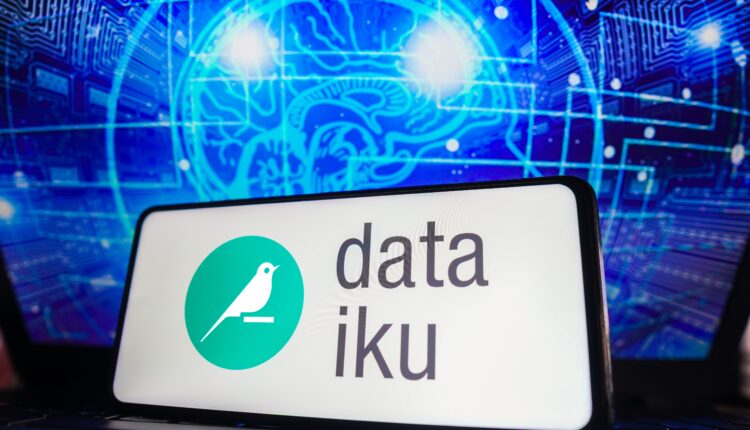 Dataiku, the platform for Everyday AI, has announced that Databricks is the latest addition to its LLM Mesh Partner Programme. Through this integration and partnership, the two companies are paving a clearer and more vibrant path for Generative AI-driven business transformations while allowing the enterprise to capitalise on the immense potential of LLMs.
LLMs offer ground-breaking capabilities but create challenges related to cost control, security, privacy, and trust. The LLM Mesh is the solution — a common backbone for securely building and scaling Generative AI applications in the enterprise context. It simplifies the complexities of integration, boosts collaboration, and optimises resources at a time when over 60% of senior AI professionals are setting their sights on Generative AI, including LLMs, in the coming year.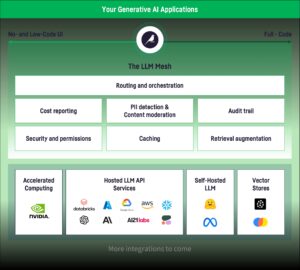 Together, Dataiku and Databricks democratise access to data, analytics, machine learning, and AI, enabling a collaborative, visual experience that scales programmes and accelerates the delivery of Generative AI projects.
"Databricks recognises the immense opportunities and challenges organisations face with the intricacies of Generative AI applications and the strain it can place on both technology and talent resources. We're excited to partner with Dataiku and look forward to enabling every enterprise to build, scale, and realise the benefits of Generative AI," said Roger Murff, VP of Technology Partners at Databricks.
Emphasizing the unique features of the LLM Mesh, the partnership aims to provide:
Simplified Adoption: Businesses can effortlessly delve into Generative AI, benefiting from the user-centric Dataiku platform and Databricks' advanced Lakehouse infrastructure.
Comprehensive Data Access: The real value of Generative AI applications emerges when they are tightly integrated with enterprise data. With Dataiku, you can connect directly into your Delta Tables from Databricks.
Connectivity to Databricks endpoints: Administrators can define a secure connection to Databricks hosted LLM models, including MosaicML, for business users to use in Dataiku's Prompt Studios, visual LLM recipes, and Retrieval Augmented Generation.
"Databricks' addition to the LLM Mesh Partner Programme amplifies our combined mission to democratise AI," said Abhijit Madhugiri, Vice President, Global Technology Alliances at Dataiku. "With Dataiku's user-friendly visual platform, individuals across organisations, irrespective of their tech proficiency, can now seamlessly interact with Databricks. Our combined efforts mean businesses can expect enhanced productivity, swifter model deployments, and absolute trust in their AI endeavors. And this is just the beginning."
The inclusion of Databricks furthers the reach and capability of the LLM Mesh. As enterprises globally look to harness the power of Generative AI, partnerships like these underscore the industry's commitment to simplifying AI integration while upholding standards of safety, efficiency, and innovation.