Delivering Moments of Service
Michael Ouissi, Chief Customer Officer, IFS, on why the elevated customer experience is an important component of digital transformation success.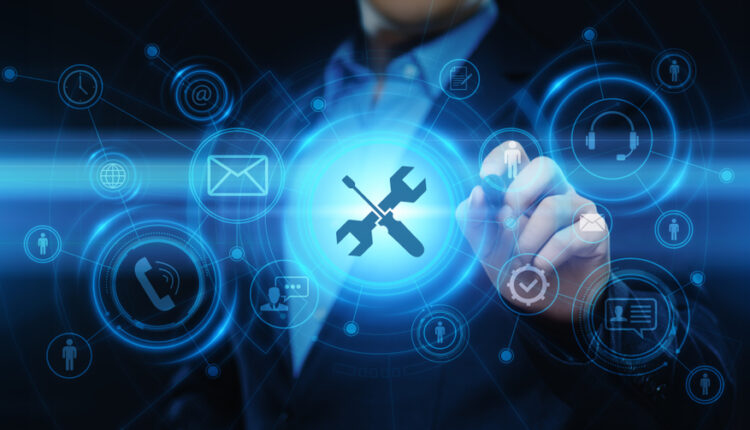 What has been the impact of the pandemic on your business?
We have seen incredible growth over the past couple of years. The question is, would it have been more? It would have been easier if we hadn't had a pandemic. Organisationally, the impact was that we had to suddenly start delivering projects from A to Z, including go-live kickoffs, without any face-to-face customer interaction, which was new. Obviously, we had to internally organize ourselves around delivering projects and capturing value virtually. And there's a nice byproduct that evolved from this, which is called our digital business value engineering tool. We usually do business value engineering as part of our culture to understand where our customers provide a moment of service to their customers and how they produce value for themselves and their customers. So that's the target of business value engineering that we do with our customers. And we always did that in a very face-to-face fashion and recorded the outcomes. However, we didn't have a specific tool to document where value is created. Now, the team has come up with a way to do that – to document value in a tool that has got more than 7000 assets in it. This speaks for how much we had to change our business model to adapt to what you might want to call a new normal.
Now everyone is talking about business recovery and post-pandemic new normal. Do you have any tips for the companies in the region to navigate this new landscape?
The new normal for me is that interactions have changed. Looking at supply chains and their resilience have changed massively through the pandemic. And I think there are a few things that customers and any business need to realize. One is what we call the moment of service or outcome-based services. In the absence of personal interaction or a reduction in personal interaction, the experience you create with your customers becomes more critical. So any moment of service becomes more important, and you need to deliver it in different ways. The first one is outcome-based service. You need to understand what is essential to your customers and build your business around it to provide perfect moments of service. And secondly, you have to make sure that your customer service is up to scratch, and you can deliver it both reliably and profitably. And the third piece I think is supply chain has become a vulnerable point in anybody's business, especially in production and manufacturing-oriented businesses, where securing supply chains from various sources and having transparency has become more critical than ever. So you need to understand where the risk in the supply chain is, how it affects the rest of your business and how it impacts your moment of service to your customer.
What is the idea behind the moment of service?
Let me give you an example of the moment of service. Let's assume you are a telco consumer, and you've got a problem with your internet connection at home. So the first moment of service is, for example, your experience when you try to get help. The second experience is how fast and well equipped the person who needs to help is. And the third piece is if it gets fixed the first time that person visits your place. It goes through the whole supply chain. You need to have the right stock in place to be able to do the first time fix;  you need to have the optimal routing and scheduling of your field service technicians not only in terms of who's closest and who's fastest, but who knows how to deal with such a problem. So there are many things you need to get right to provide this one moment of service.